Advisory Committee Urges FDA to Raise Standards for Pulse Oximeters
November 03, 2022
By: Martha Garcia
A panel of scientific experts is recommending U.S. regulators focus on improving the accuracy of pulse oximeters, which have been shown to be prone to inaccurate readings when monitoring patients with dark skin, which may have contributed to a number of deaths during the COVID-19 pandemic and in other medical emergencies.
The FDA's Anesthesiology and Respiratory Therapy Devices advisory panel met Tuesday and offered recommendations to the agency (Youtube), but did not formally take up a vote regarding pulse oximeter device regulation or treatment standards.
Pulse oximeters are used to measure oxygen levels in the blood. They are usually placed on the fingertip, and tend to be small and inexpensive medical devices. While they are mostly used in hospitals, medical clinics and doctor's offices, pulse oximeters are increasingly sold on the retail market to consumers as well.
Problems with pulse oximeters gained public attention during the coronavirus pandemic. Prior research has shown the devices are less accurate on patients with more melanin in their skin, which impacts Black patients and other individuals with darker skin color.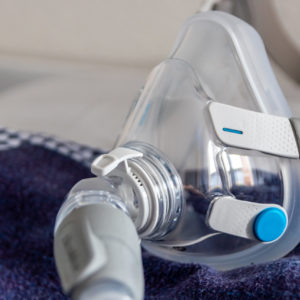 Did You Know?
Millions of Philips CPAP Machines Recalled
Philips DreamStation, CPAP and BiPAP machines sold in recent years may pose a risk of cancer, lung damage and other injuries.
Learn More
Reports have highlighted inaccurate readings among people of color, and suggest that the problems contributed to increased deaths during the pandemic, as people of color were not receiving timely treatment due to flawed readings.
The panel, largely composed of white, male doctors, issued recommendations that focused on improving the accuracy standards and called for doctors using the devices to be aware of potential inaccuracies when making treatment decisions for patients based on pulse oximeter readings. However, the panel fell short of specific regulations.
Pulse Oximeter Problems
Concerns about problem with pulse oximeters are not new. Studies from the mid-1990's highlighted the inaccuracy of the readings on those of darker skin. The studies clearly indicate a flawed design. People with darker skin had healthy readings, despite blood tests indicating worsened health status.
Dr. Amal Jubran, pulmonary critical care doctor at Loyola Medicine in Chicago, testified Tuesday about the hazards the devices posed to patients during the pandemic. Jubran was one of the first doctors to identify the problem in 1990.
His testimony indicated the flawed readings contributed to a seven-fold increase in COVID-19 deaths among people of color, compared to white patients.
Blood oxygen levels are a deciding factor to determine who should receive certain medications, oxygen therapies and even receive hospital beds when hospitals resources were strained, and beds and medical treatments were in short supply.
Pulse oximeters used in hospitals were marketed based on studies of as few as 10 healthy people. Since then, a number of studies have raised red flags.
The FDA itself highlighted the pulse oximeter accuracy concerns in 2021, issuing a safety communication on the inaccuracies, and later called for the expert panel to be held this year.
Research from the University of Michigan indicate pulse oximeters that squeeze the finger tend to give elevated readings among Black people, but blood tests indicated "hidden" hypoxemia, or low blood oxygen. Black and Latino patients who had hidden hypoxemia during the pandemic had a 70% increased risk of death.
A study conducted by Johns Hopkins University School of Medicine concluded Black and Latino patients were 29% and 23% less likely to receive COVID treatments as a result of the flawed readings. Roughly one-quarter of patients never received treatment at all because of the problem.
While the panel did not formally take a vote on specific ways the FDA could regulate the problem, measures to add warnings to product labels and improving manufacturer standards were suggested.
The panelists agreed the current rules were too lax for medical devices, but only one community representative, the lone African American on the panel, called for manufacturers to be held accountable.
The FDA often convenes expert panels to advise the agency on important public health concerns. While the agency is not required to take the panel's recommendations, it often complies with votes or calls for changes according to the panel's recommendations.
"*" indicates required fields