Pulse Oximeters Less Accurate When Used On Dark-Skinned People of Color, FDA Warns
February 22, 2021
By: Irvin Jackson
Amid increased use of pulse oximeters during the on-going COVID-19 pandemic, federal health officials warn the devices often fail to provide accurate readings for people with darker skin.
In a safety communication issued on February 19, the FDA warns about problems with pulse oximeters, which can be inaccurate. The agency warns patients who monitor their vitals at home using these devices to pay attention to other signs and symptoms, and not to rely solely on pulse oximeters.
Pulse oximeters are one of the most commonly used monitoring tools in the medical community. They are designed to clip onto patients' fingertips to measure the amount of oxygen flowing through their blood. Depending on the readings, patients are administered more or less supplemental oxygen and other therapeutic based on levels of oxygen in the blood reported by the device.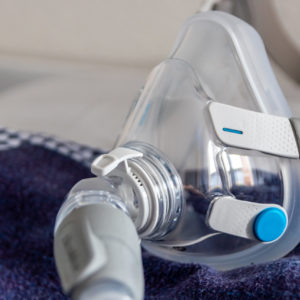 Did You Know?
Millions of Philips CPAP Machines Recalled
Philips DreamStation, CPAP and BiPAP machines sold in recent years may pose a risk of cancer, lung damage and other injuries.
Learn More
In December, a study published by University of Michigan researchers indicated black patients are nearly three times more likely to get inaccurate or false readings from pulse oximeters than white patients. This can result in delayed medical treatment and failures to catch warning signs of pending problems, particularly when there is not enough oxygen in the body.
In response, the FDA agreed the findings "highlight a need to further evaluate and understand the association between skin pigmentation and oximeter accuracy."
The agency notes it put in place guidance for pulse oximeters in March 2013, which set guidelines for how the devices should be tested before going on the market.
"As described in this guidance, FDA recommends that every clinical study have participants with a range of skin pigmentations, including at least 2 darkly pigmented participants or 15% of the participant pool, whichever is larger," the FDA indicates. "Although these clinical studies are not statistically powered to deter differences in accuracy between demographic groups, the FDA has continued to review the effects of skin pigmentation on the accuracy of these devices, including data from controlled laboratory studies and data from real world settings."
The FDA safety communication provides a number of recommendations to patients and caregivers who use pulse oximeters. The agency called on them to follow health care provider's recommendations about when and how often to check oxygen levels. To get the best reading, the FDA recommends users:
Follow manufacturers' instructions.
Make sure the hand is warm, relaxed, held below the heart, and free of fingernail polish when first putting the pulse oximeter on the finger.
Sit still and do not move the part of the body where the pulse oximeter is located.
Wait several seconds until the reading stops changing and the pulse oximeter displays a steady number.
The FDA also calls on patients not to rely on these devices as the sole source of information for their health condition or oxygen level. They should also be aware of other signs of lack of oxygen, including bluish coloring of the skin, shortness of breath, difficulty breathing, worsening cough, restlessness, chest pain and tightness, and a fast or racing pulse rate.
The agency calls on people to contact their healthcare provider if they are concerned about a reading, or their symptoms are getting worse. They should also contact their healthcare provider or local health department if they think they have COVID-19, and seek a diagnostic test.
The FDA indicates it is continuing to evaluate published literature on the effectiveness and accuracy of pulse oximeters.
"The FDA has been working on additional analysis of premarket data, as well as working with outside stakeholders, including manufacturers and testing laboratories, to analyze additional postmarket data to better understand how different factors including skin pigmentation may affect pulse oximeter accuracy," the agency states. "Based on these findings, the FDA may reassess the content of the pulse oximetry guidance document."
"*" indicates required fields