OxyContin Maker Purdue Pharma Reaches Opioid Epidemic Settlement With Some States, Cities
September 12, 2019
By: Irvin Jackson
Purdue Pharma appears to have reached settlement over its role in the opioid epidemic, which will result in payments of about $12 billion to resolve claims brought by about two dozen state governments, and thousands of local municipalities, including a payment of about $3 billion that will be made by the Sackler family, which founded the controversial drug maker and played a critical role in promoting the addictive painkiller.
While details of the opioid settlement have not been confirmed, information about the deal emerged on Wednesday and were first reported by The Washington Post.
According to reports, the tentative settlement, if finalized, would resolve claims made by 23 states and more than 2,000 municipalities who say the company, the makers of OxyContin, played a crucial role in creating the opioid crisis.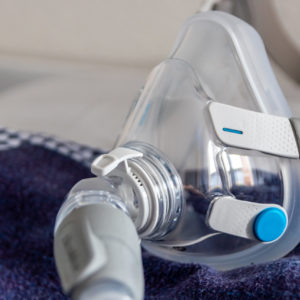 Did You Know?
Millions of Philips CPAP Machines Recalled
Philips DreamStation, CPAP and BiPAP machines sold in recent years may pose a risk of cancer, lung damage and other injuries.
Learn More
As part of the deal, Purdue Pharma will go into bankruptcy, and the Sackler family would give up control, but admit no wrongdoing in the opioid epidemic. The family would also pay $3 billion over seven years; a detail many plaintiffs insisted on, for fear that the family itself would pay no actual financial penalty for its role in creating the opioid epidemic in the United States.
Many of the details of the settlement have yet to be confirmed, but the deal would be one of the largest pharmaceutical settlements in history.
Purdue previously settled claims by Oklahoma for $270 million, and three executives from the company have pled guilty to making misleading claims about the safety of OxyContin, a widely abused and overused opioid-based painkiller.
The deal is currently opposed by more than half of U.S. states, all who have claims against Purdue Pharma. Many states' attorneys general say the deal does not go far enough against the Sackler family members, who will still be billionaires and face no legal punishment and not be forced to admit wrongdoing under the terms.
Pennsylvania Attorney General Josh Shapiro issued a press release this morning, announcing a lawsuit specifically against the Sackler family, in response to the proposed settlement. His office filed a separate lawsuit against Purdue Pharma in May.
"The Sackler family seems to be concerned with only one thing – keeping their hands on the ill-gotten gains made while pumping our Commonwealth full of OxyContin," Shapiro wrote. "Through our negotiations with Purdue Pharma, it became crystal clear the Sacklers have no intention of taking any ownership for engineering an epidemic that claims the lives of 12 Pennsylvanians each day. They shamelessly came into our Commonwealth and preyed on senior citizens, veterans, and those suffering from substance abuse disorder."
The opioid crisis claims more and more lives each year, due to accidental and intentional overdoses associated with the powerful and addictive pain medications. Americans are now more likely to die from an opioid overdose than from a car crash.
A report by the U.S. Centers for Disease Control and Prevention published late last year indicated opioids accounted for nearly 70% of all drug overdose deaths.
Federal health officials say more than 200,000 people in the U.S. have died from OxyContin overdoses since it was first introduced in 1999.
There are currently more than 2,000 opioid epidemic lawsuits filed in the federal court system, each seeking damages from various manufacturers and distributors of the powerful narcotic medications over addiction and abuse problems that have plagued the nation in the recent years.
Given common questions of fact and law raised in the claims, the U.S. JPML established centralized proceedings for the opioid cases last year, consolidating the claims before U.S. District Judge Dan A. Polster in the Northern District of Ohio, for coordinated discovery and pretrial proceedings.
"*" indicates required fields