Rare Earth Magnet Toy Results in Emergency Surgery for Teen
December 10, 2013
By: Irvin Jackson
Amid concerns about the risk of serious health problems from rare earth magnet toys, a recent report indicates that a 14 year-old Florida girl had to undergo emergency surgery after accidentally swallowing magnets.  
According to a recent report by ABC News, Christin Rivas suffered potentially life-threatening injuries while using a powerful magnet set received from a friend just before Thanksgiving.
While attempting to trick friends at school, by using the magnets to move things on the wall in another classroom, the 14 year old girl put some of the small magnets in her mouth at one point and accidentally swallowed them when someone made her laugh.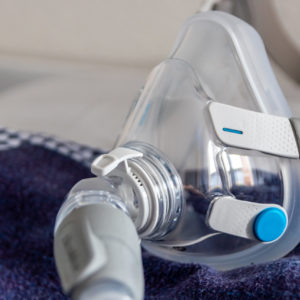 Did You Know?
Millions of Philips CPAP Machines Recalled
Philips DreamStation, CPAP and BiPAP machines sold in recent years may pose a risk of cancer, lung damage and other injuries.
Learn More
Rivas was taken to Arnold Palmer Hospital for Children in Orlando and her small intestines were cut open to remove the magnets. The surgery was successful and she was able to return to school before the end of the month.
Rivas' story appears to confirm concerns raised by the U.S. Consumer Product Safety Commission (CPSC) and other health experts, after years of receiving similar reports of serious and sometimes life-threatening injuries have been reported when more than one magnet was accidentally swallowed by a teen or young child, as the power magnets may attract across intestinal walls, causing obstructions and internal injuries. In many of the cases, infants or toddlers accidentally swallowed the magnets, or teens suffered injuries while attempting to simulate tongue or cheek piercings.
Since the summer of 2012, the CPSC has waged a campaign to get all such toys off the market, indicating that warnings placed on the products do not work. Rivas reportedly indicated that she knew the magnets were "really dangerous," but used them anyway.
Last year, the CPSC requested that 13 manufacturers issue voluntary recalls for magnetic ball toys, which feature hundreds of rare earth magnets that can be formed into various shapes.  While 11 companies complied, the regulatory agency was forced to file rare administrative complaints against two manufacturers, seeking to force an involuntary Buckyball recall and Zen Magnets recall. The administrative complaints are a way for the CPSC to make a mandatory recall of a dangerous product, and this was the first time in 11 years the regulatory agency has had to take such action in an effort to protect consumers.
On October 22, the CPSC held a hearing to review proposed toy magnet set safety standards that would prohibit toy magnet sets that have more than one magnet that fits within the CPSC's small parts cylinder, used for determining whether a part is small enough to be swallowed by a child, and if the magnets from the set had a flux index (a measure of magnet strength) of 50 or more.
The move, and CPSC's efforts to get Buckyballs and other toy magnet sets off the market, have been applauded by consumer safety groups and pediatric health experts. At the recent hearings, those experts indicated that warning labels have failed to prevent child and infant toy magnet set injuries and that the toy magnets have no place in the U.S. market.
Magnet Maker Suing CPSC Over Recall
The incident with Rivas happened just days after Craig Zucker, the former head of Maxfield and Oberton Holdings, LLC, sued the CPSC, saying the commission wrongfully drove him out of business and violated his First and Fifth Amendment rights. Maxfield and Oberton used to make and sell Buckyball toy magnet sets, which the CPSC forced off the market.
Maxfield and Oberton Holdings (M & O) finally announced it would stop marketing the toys in November, but did not issue a recall, instead saying it planned to sell off all of the remaining stock.
In April 2013, the CPSC and a number of major retailers announced a Buckyball and Buckycube recall, calling for customers to return or get rid of the magnet sets. Zucker claims the CPSC is pursuing him personally to pay for the cost of the recall in the wake of the company's resulting fall.
Zucker and other toy magnet manufacturers have argued that they were only required to place label warnings on their products, but the CPSC and other health experts said that the label warnings did not work, and that the magnets had to be removed from the market due to their attractiveness and health risk to children and teens.
Rivas, who put the magnets in her mouth to prevent putting them on the floor while she used the rest room, called what happened to her one of those "stupid kid moments" that ended badly. However, supporters of the CPSC's actions, like the American Academy of Pediatrics, warn that such decisions are why warning labels do not work and toy magnet sets like the one that injured Rivas need to be removed from the market.
"*" indicates required fields