Recalled Airbag Inflators Linked to Five Deaths in 2022, Following Another Explosion in Chrysler Vehicle: NHTSA
January 04, 2023
By: Russell Maas
With millions of unrepaired vehicles remaining on U.S. roadways that still contain recalled Takata airbags, federal safety officials are urging consumers to confirm whether their vehicle is impacted, after another death has been linked a defective inflator that exploded and sent shrapnel into the passenger compartment.
The National Highway Traffic Safety Administration (NHTSA) issued a press release late last month, confirming a fifth Takata airbag inflator death in 2022, warning that three of the deaths involved occupants in recently recalled Chrysler sedans.
Vehicle owners are being urged to check whether their cars are equipped with recalled airbag inflators, and take immediate steps to have the component replaced, since they may overinflate in an accident, causing the airbag to explode.
Since 2014, tens of millions of vehicles containing defective Takata airbags have been recalled in the United States. The recalls began after hundreds of reports involving problems with the airbags rupturing and projecting shrapnel and debris into the passenger compartment, but the initial ability to replace the inflators was slow, and many vehicle owners continue to drive cars with recalled airbags that pose a serious risk for them and their families.
2022 Fiat Chrysler Airbag Deaths
In the latest update from the NHTSA, officials indicate that there have been more than 400 injuries and 31 deaths related to exploding Takata airbags among all impacted vehicles globally. Of the fatalities reported, 24 occurred inside of the United States, and five were reported in 2022 alone, highlighting the continuing risk these defective airbag inflators pose.
Of the five deaths reported in 2022, NHTSA indicates three involved a Fiat Chrysler sedan, which has prompted the agency to reiterate a November 2022 Chrysler Do Not Drive warning.
Fiat Chrysler issued the do not drive warning for roughly 276,000 model year 2005 through 2010 Dodge Magnums, Chargers and Challengers, as well as Model Year 2005 through 2010 Chrysler 300s. The announcement followed two crash deaths involving 2010 Dodge Chargers where the Takata driver's side air bags exploded.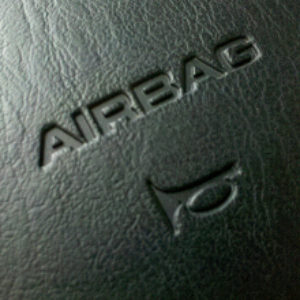 Shortly after Fiat Chrysler issued the warning, a third Fiat Chrysler crash death involving a Takata airbag rupture was reported. Officials confirmed the third person died in a recent crash involving a 2010 Chrysler 300 where the Takata driver's side air bag inflator ruptured.
Fiat Chrysler owners with vehicles included in the Do Not Drive warning are being instructed to call Fiat Chrysler Automobiles Takata Call Center Phone at 833-585-0144 or go to the website.
"Air bag ruptures have also cost people their eyesight and left them with disfiguring facial injuries. The older a defective air bag inflator gets, the more dangerous it becomes. So please, get your air bag replaced now for your sake, and for the sake of those who love you", said NHTSA Acting Administrator Ann Carlson.
How To Check For Takata Airbag Recall
The agency is encouraging not just owners of Chrysler vehicles, but all car owners to check whether there is an open Takata airbag recall for their vehicle. The NHTSA has compiled a database of all vehicles impacted by the airbag recalls to make it convenient for consumers to enter their VIN number to identify recalls.
How to check for Takata Airbag Recall:
Use NHTSA's Recalls Lookup Tool to check your Vehicle Identification Number (VIN) for any open safety recalls, including the urgent Takata recall.
Download the NHTSA's SaferCar app and let it check automatically for you.
If your vehicle does have a safety recall, call your automaker's local dealer to schedule the free recall repair. All manufacturers have offered free repairs for the Takata airbag recalls.
Sign up at NHTSA.gov/Alerts to be notified by email if your vehicle is affected by a future recall.
"*" indicates required fields