Lawsuit Alleges Reglan Use During Pregnancy Caused Problems for Baby
June 22, 2010
By: Staff Writers
A couple in Louisiana has filed a Reglan birth defect lawsuit, claiming that the anti-nausea drug prescribed to the mother during pregnancy led to their child suffering severe and permanent physical disabilities. 
The lawsuit was originally filed by Joshua and Lindsey Whitener in Louisiana state court in February, but was transferred to federal court late last month at the request of Pliva Pharmaceuticals, one of the defendants. Other defendants in the lawsuit include other generic Reglan manufacturers, including Barr Laboratories, Teva Pharmaceuticals, and Watson Pharmaceuticals. The Rue De Sante Women's Center and John McCrossen are also named as defendants in the lawsuit.
According to the complaint, Lindsey Whitener was prescribed Reglan during pregnancy to combat morning sickness in her seventh week of pregnancy. She gave birth to her son, Lucas, prematurely after only 36 weeks of gestation, and he was hospitalized for the first six months of his life due to health problems. Lucas suffers permanent disabilities and complications from Reglan side effects, the lawsuit claims.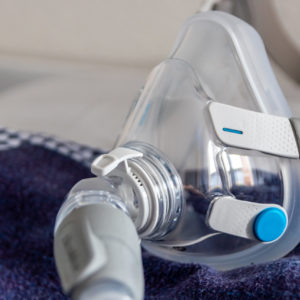 Did You Know?
Millions of Philips CPAP Machines Recalled
Philips DreamStation, CPAP and BiPAP machines sold in recent years may pose a risk of cancer, lung damage and other injuries.
Learn More
Reglan (metoclopramide) is approved in the United States by the FDA for the short-term treatment of gastrointestinal disorders like diabetic gastroparesis, gastroesphageal flux (GERD) and delayed gastric emptying. While it is commonly used to treat even mild cases of pregnancy nausea in Europe and other foreign countries, doctors in the United States tend to prescribe the drug off-label only in cases of extreme morning sickness.
In February 2009, the FDA required the manufacturers of all metoclopramide drugs to add a "black box" warning to all generic Reglan products about potential risk of tardive dyskinesia from Reglan, which can cause repetitive and involuntary muscle movements. However, that risk is primarily associated with long-term use of more than 12 weeks, and use to treat morning sickness typically only involves short-term use.
Prior studies have suggested that Reglan is safe for short-term use against nausea during pregnancy, and a study published last year in the New England Journal of Medicine found that there was no statistically significant increase in birth defects, malformations or low birth weight in infants born from women who took Reglan for nausea during pregnancy.
The Whiteners allege that a number of physicians who reviewed the case could not rule out Reglan as a cause or possible contributing factor to Lucas's birth defects, according to a report in the Louisiana Record. The Whiteners have requested that a panel of experts be convened by the Louisiana Commissioner of Administration to review the safety of Reglan use during pregnancy.
The manufacturers of name brand Reglan, as well as generic metoclopramide manufacturers, currently face a number of Reglan lawsuits pending throughout the United States, most involving claims for tardive dyskinesia following long-term use. Those complaints involve allegations that the drug makers failed to adequately research the side effects of the medication or warn about the risk of tardive dyskinesia associated with long term use.
In June 2009, the U.S. Judicial Panel on Multidistrict Litigation denied a request to consolidate the federal Reglan litigation. Therefore, all federal cases are proceeding in individual courts across the country.
Carol

January 9, 2022 at 3:42 am

I took this drug as well And my daughter has duodenum atresia which is blocked intestine for which she had surgical resection. Thank God nothing else happened beside that surgical scar she developed following surgery upon birth. They refuse to think this medicine is associated with it but we all know here it is. My other babies are fine since I refused to take any drugs besides prenatal vitam[Show More]I took this drug as well And my daughter has duodenum atresia which is blocked intestine for which she had surgical resection. Thank God nothing else happened beside that surgical scar she developed following surgery upon birth. They refuse to think this medicine is associated with it but we all know here it is. My other babies are fine since I refused to take any drugs besides prenatal vitamins. I preferred to vomit, drink and vomit again. Nothing else happened to me. I delivered two healthy 7 lbs babies. No stay in the NICU. I should have known better as a nurse but doctors were insisting it was fine. Crazy! Are they paid to use us as Guinea pig?

Yibing

November 17, 2021 at 8:37 pm

I took reglan during pregnancy with my second son . He is 17 now . He suffered severe Tourette syndrome , I believe it is related to that . None of our family members have Tourette's. My older son does not have it while I was not take reglan then .

R

April 1, 2021 at 3:06 pm

I believe reglan has affected my baby's eyes, I took it consistently from 5 weeks and lowered my dosage in my third trimester and stopped taking it a few weeks before birth.

Tianna

June 23, 2017 at 12:08 am

I began taking reglan prescribed by my obstetrician around 8 weeks gestation and around week 20 I was informed my daughter had a birth defect which had been detected with the voluntary lab test commonly used to check for cerebral palsy, among other defects as well. After further tests and ultrasounds my daughter was found to have gastroschisis-a condition that affects the abdominal wall. She was b[Show More]I began taking reglan prescribed by my obstetrician around 8 weeks gestation and around week 20 I was informed my daughter had a birth defect which had been detected with the voluntary lab test commonly used to check for cerebral palsy, among other defects as well. After further tests and ultrasounds my daughter was found to have gastroschisis-a condition that affects the abdominal wall. She was born prematurely with her intestines formed outside of the abdomin. This caused her to remain in the NICU for a month after birth. She had to be tube fed nutrients through an IV in her head whilst another tube inserted through her nose suctioned the bile from her stomach. I never understood why this happened and the doctors never gave me any answers as to what may have caused this. After hearing about the other defects caused by anti nausea meds I did some research and found these issues were wide spread. I would like some answers if any further clarification comes to light.

s

November 15, 2016 at 12:54 pm

I have a problem with all these people claiming that reglan was to blame for their children's birth defects when there is no evidence. 1 in 40 babies are born with a birth defect when women take no drugs at all during pregnancy. All these lawsuits could take a drug off the market or make doctors reluctant to prescribe it to pregnant women who really need it. Until the evidence suggests it, plea[Show More]I have a problem with all these people claiming that reglan was to blame for their children's birth defects when there is no evidence. 1 in 40 babies are born with a birth defect when women take no drugs at all during pregnancy. All these lawsuits could take a drug off the market or make doctors reluctant to prescribe it to pregnant women who really need it. Until the evidence suggests it, please stop blaming your child's birth defect on a drug. Reglan is one of the few antimeitic drugs that doesn't cause drowsiness. Many pregnant women rely on it to lead normal lives, work a job or look after their other children.

M

June 18, 2016 at 2:42 am

Yes I took this drug and my daughter has blocked intestinal track

K

March 9, 2015 at 6:06 am

I too believe Reglan may have caused my son's severe Heart defect. I started taking raglan when I was 5 weeks pregnant. I had severe morning sickness for which I took this medication on a daily basis for many weeks. There are no known heart conditions in our family.

barbara

August 28, 2010 at 10:01 am

i think i might have been affected by taking reglan and my daughter when i was pregnant
"*" indicates required fields