Regranex Lawsuits
June 09, 2008
By: AboutLawsuits
Regranex Gel has been linked to a substantially increased risk of death from cancer when three or more tubes are used within 20 months to treat severe foot or leg ulcers in diabetics. In June 2008, the FDA announced a "black box" warning about the risk of cancer death as a possible side effect of Regranex.
STATUS OF REGRANEX LAWSUITS: Potential cases are being reviewed by lawyers on behalf of individuals who died from cancer after using three or more tubes of Regranex Gel.
MANUFACTURER: Johnson & Johnson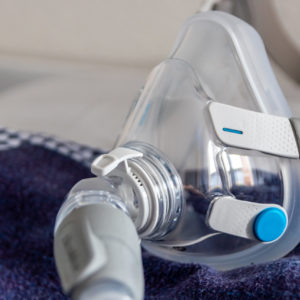 Did You Know?
Millions of Philips CPAP Machines Recalled
Philips DreamStation, CPAP and BiPAP machines sold in recent years may pose a risk of cancer, lung damage and other injuries.
Learn More
OVERVIEW: Regranex Gel 0.01% (becaplermin) was approved by the FDA in December 1997. The prescription topical cream is used by diabetics to treat leg and food ulcers that are not healing. The medicine, which is applied directly to the ulcer, causes cells to divide more rapidly. This has caused concerns since the drug was approved about the risk of cancer, since it spreads through uncontrolled cell division.
REGRANEX GEL CANCER SIDE EFFECTS: A long-term study completed in 2001, demonstrated that there were more deaths from cancer among people who used Regranex than those who were not exposed to the foot gel. Following the review of these findings, an additional study was performed to examine records in a health insurance database that covered treatments between January 1998 and June 2003. Comparing patients with a similar diagnosis, researchers found that those who were given three or more tubes of Regranex had a five times higher rate of deaths from cancer than those not treated with Regranex.
In June 2008, the FDA announced a black box warning due to the risk of Regranex cancer death. Information was placed in a prominent boxed warning on the label about the increased risk of death from cancer. The Regranex black box warning also indicates that the foot gel should be used with caution in patients with known malignancy.
No particular type of cancer has been identified as a side effect of Regranex Gel. The increased risk was seen when all cancer deaths were combined.
Review a potential Regranex Lawsuit with a Lawyer
Product liability lawyers are reviewing the potential for Regranex lawsuits on behalf of users of the diabetic foot gel who died from cancer after receiving three or more tubes. Submit information about a potential case for a loved one or family member, and you may be contacted by a Regrenex attorney.
Kerri

September 30, 2009 at 2:53 am

I have stage 3 breast cancer, and I was treated with Regranex and STILL had a toe amputated. not only did this crap not do what it was supposed to do, now it probably has caused the cancer that will kill me. Perhaps the drug companies someday will put people's lives before PROFITS (but probably NOT in MY lifetime)

Thomas

June 10, 2009 at 9:56 pm

Once again, the lowest form of life on earth raises up to steal a viable treatment. The fact remains that a diabetic has a worse chance of living 5 years after a leg has been amputated than the 5 year survival of most cancers and heart disease, yet these lawyers will ignore the fact that Regranex has prevented thousands of amputations. I hope there is a special place in hell for you jurisprudenc[Show More]Once again, the lowest form of life on earth raises up to steal a viable treatment. The fact remains that a diabetic has a worse chance of living 5 years after a leg has been amputated than the 5 year survival of most cancers and heart disease, yet these lawyers will ignore the fact that Regranex has prevented thousands of amputations. I hope there is a special place in hell for you jurisprudence scum.

FDA Highlights Regranex Foot Ulcer Gel Cancer Warnings — AboutLawsuits.com

June 10, 2008 at 1:31 am

[...] Friday, the FDA announced a new "black box" warning for Johnson & Johnson's Regranex foot gel. The prescription topical cream is used by diabetics to treat leg and foot ulcers which are not [...]
"*" indicates required fields