Restaurant Food Poisoning Outbreaks Often Start with Sick Employees: CDC Report
May 31, 2023
By: Stephanie Yanovich
Federal health officials indicate infected employees are often a significant factor in food poisoning outbreaks at restaurants, and that many dining establishments lack adequate sick leave policies, which could help reduce the spread of salmonella food poisoning, e. coli infections, and other foodborne illnesses.
The U.S. Centers for Disease Control and Prevention (CDC) reports that nearly 40% of restaurant food poisoning outbreaks with known causes between 2017 and 2019 were at least partially linked to an ill or infected employee, according to findings published in the agency's Morbidity and Mortality Weekly Report.
In recent years, there has been an influx in foodborne illnesses across multiple states, with many of the outbreaks originating at a restaurant of food service facility. While it is widely believed that the vast majority of restaurant food poisoning cases go undetected, estimates suggest that outbreaks may be responsible for more than 128,000 hospital treatments and 3,000 deaths each year.
In 2022, the U.S. Food and Drug Administration (FDA) finalized new food safety rules, which are intended to make outbreaks more traceable and contain cases once contamination sources are identified. However, CDC researchers found that less than half of restaurants linked to food poisoning outbreaks have paid sick leave policies for workers, and under a quarter comply with federal guidelines suggesting written employee handbooks include infectious illness symptoms.
Food Poisoning Outbreaks Often Traced Back to Restaurant Employees
In this latest report, CDC researchers analyzed foodborne illness outbreaks at retail establishments in 25 states between 2017 and 2019, using its National Environmental Assessment Reporting System (NEARS), which tracks environmental data from food poisoning investigations to identify causes and prevent future cases.
The report identified 800 restaurant food poisoning outbreaks associated with 875 retail establishments that occurred during the time period. According to the findings, about 40% of outbreaks where the CDC was able to identify the contributing factors involved a sick or infected worker.
Norovirus was the most common food poisoning pathogen identified in the report, accounting for 47% of outbreaks with a known contributing factor. Norovirus food poisoning is often caused by infected food handlers and can trigger intestinal inflammation, vomiting, diarrhea, and flu-like symptoms. Severe cases can result in hospitalization and even death.
Salmonella was the second most common food poisoning pathogen identified in the report, accounting for nearly 19% of outbreaks with a known contributing factor. Salmonella is a bacterial strain that can cause high fever, persistent diarrhea, dehydration, vomiting, and severe cramps when ingested. The elderly and children are particularly vulnerable to salmonella food poisoning, and extreme cases can result in hospitalization and death.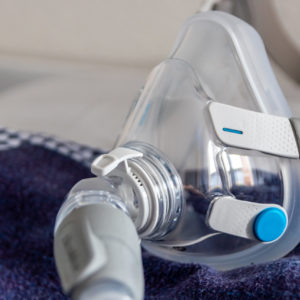 Did You Know?
Millions of Philips CPAP Machines Recalled
Philips DreamStation, CPAP and BiPAP machines sold in recent years may pose a risk of cancer, lung damage and other injuries.
Learn More
CDC Calls for Better Sick Leave Policies for Food Handlers
While 92% of managers interviewed for the CDC report said their establishment had a policy requiring sick workers to report symptoms, only 66% said those guidelines were in writing. Over 85% of managers surveyed for the report said they had policies barring sick employees from working, but only 62% of them indicated that policy was in writing.
Additionally, fewer than a quarter of managers confirmed they had written employee policies listing all five infection symptoms that merit reporting to a manager, per the FDA, including vomiting, diarrhea, jaundice, sore throat with fever or a lesion with pus.
The report outlined public health actions to reduce the number of restaurant food poisoning outbreaks linked to infectious employees, including more comprehensive paid sick leave policies and educating workers about illness transmission. Many health experts agree that state mandated paid sick leave, or sick leave implemented by individual companies, can reduce widespread foodborne illness outbreaks.
Currently, only fourteen states and Washington, D.C. have paid sick leave laws.
"*" indicates required fields