Rising Melanoma Rates Probably Linked to Better Diagnosis Procedures, Study Finds
November 04, 2022
By: Martha Garcia
Following efforts in recent years to increase awareness about the risks sun cancer, researchers indicate rising melanoma diagnosis rates in the United States are likely the result of patients being more willing to undergo skin cancer, instead of being a result of increased increased ultraviolet (UV) exposure.
Melanoma is the most serious type of skin cancer, which is less common than other types, but more likely to grow and spread, posing serious health risks.
In an effect to reduce deaths from melanoma, Americans have been more likely to undergo screenings and biopsies, which improves earlier diagnosis of the cancer. However, this has also resulted in more cases of melanoma being diagnosed.
Researchers from the Dell Medical School at the University of Texas at Austin conducted a cross-sectional study of 727 U.S. counties reporting to the Surveillance, Epidemiology, and End Results Program (SEER), using environmental data on UV radiation exposure, as well as Heath Resources and Services Administration data from 2012 to 2016.
Overall, 235,000 melanoma cases were diagnosed. However, researchers did not find a link between UV exposure and increased melanoma rates, according to findings published last month in the medical journal JAMA Internal Medicine.
In fact, the UV daily dose, a measure of the UV exposure in the counties studied, was not correlated with increased incidence of melanoma. This is a metric developed by the National Cancer Institute to link UV exposure with melanoma.
For example, smoking cigarettes is highly correlated with lung cancer. In this study, no correlation was found for UV exposure and melanoma.
Counties with no dermatologists and shortages of primary care doctors had the lowest rates of melanoma. Researchers said the data indicates the low rate of melanomas are linked to reduced diagnosis rates, not incidence rates.
Comparatively, counties with plenty of dermatologists and primary care doctors had the highest melanoma diagnosis rates, despite having lower average UV daily doses.
"Although UV radiation exposure is the conventionally reported risk factor for cutaneous melanoma, an alternative exposure is diagnostic scrutiny: the more physicians look for and biopsy moles, the more melanoma they find," wrote study authors.
Indoor Tanning Also May Play A Role
Additionally, melanoma rates were also linked to average household income, suggesting that as as household income increases, individuals appear to be more likely to use indoor tanning facilities, which increases a person's risk of melanoma significantly.
Research indicates women who use indoor tanning beds before the age of 30 face a six-fold increased risk of developing skin cancer, including melanoma.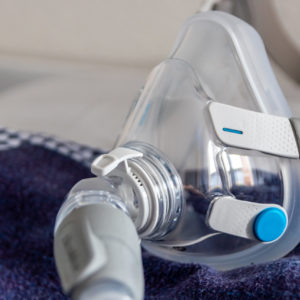 Did You Know?
Millions of Philips CPAP Machines Recalled
Philips DreamStation, CPAP and BiPAP machines sold in recent years may pose a risk of cancer, lung damage and other injuries.
Learn More
Another previous study found reducing access to indoor tanning beds, not outdoor UV exposure, would prevent more than 15,000 cases of melanoma each year. The findings of another study suggest rates of melanoma among young women who use indoor tanning facilities increased by 74% in the last decade.
However, in this latest study, researchers concluded the factor most driving increased melanoma rates was an increase in screening among the population.
"The findings of this study suggest that the current pattern of melanoma incidence in the US is less associated with UV radiation exposure and more so with diagnostic scrutiny," wrote study authors.
"*" indicates required fields