National Tanning Bed Ban For Teens Would Significantly Decrease Melanoma Risks: Study
April 20, 2021
By: Martha Garcia
The findings of a new study suggest that more than 15,000 cases of melanoma skin cancer per year could be avoided if there was a national ban on the use of indoor tanning beds among teens under the ago of 18.
Not only would a national tanning bed ban for minors help to reduce the incidence of melanoma, it would also lead to substantial savings of more than $205 million in healthcare costs, according to a report published last week in the medical journal Cancer.
Researchers from the U.S. and Canada conducted a microsimulation of the U.S. population between the ages of 14 and 17, comparing a tanning bed ban to no ban strategies. They focused on lifetime quality-adjusted life years and costs were estimated from a healthcare sector perspective and two societal perspectives.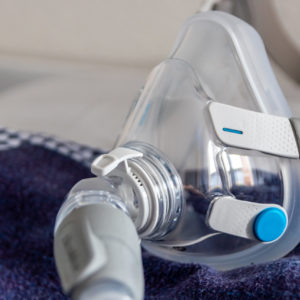 Did You Know?
Millions of Philips CPAP Machines Recalled
Philips DreamStation, CPAP and BiPAP machines sold in recent years may pose a risk of cancer, lung damage and other injuries.
Learn More
According to the simulations, enacting a full tanning bed ban for all minors in the United States would prevent 15,000 cases of melanoma, the deadliest form of skin cancer. Additionally, full adherence to a ban would prevent more than 3,000 recurrences of melanoma among 17.1 million Americans.
The full ban would also lead to a savings of $61 per person in health care costs. Even after accounting for the costs involved with a full ban, including implementing the ban, conducting interventions, inspection costs, and economic losses to the indoor-tanning industry, a full ban would lead to the savings of $12 per person, a total of $205.4 million among 17.1 million minors.
Indoor tanning, using tanning beds and booths, is common among teens in the United States, but it is linked with an increased long-term risk of melanoma. The popularity of indoor tanning is leading to an increase in melanoma rates among young women under the age of 30, and the risk of being diagnosed continues long into the future.
Roughly 80,000 Americans will be diagnosed with melanoma each year, leading to more than 10,000 deaths. The life-time risk of melanoma greatly increases among those who start using tanning beds before the age of 30.
Enacting a full ban on indoor tanning in the U.S. would be more cost effective and save countless lives, the researchers concluded.
The tanning industry still largely influences safety regulations in the U.S. The majority of studies indicating indoor tanning is safe are tied financially to tanning industry leaders and influenced heavily by money.
Indoor tanning is still allowed for minors in much of the U.S. and Canada. Brazil and Australia have a total ban on indoor tanning. Austria, Belgium, France, Germany, Portugal, Spain and the UK have national bans for teens under 18.
Researchers of the new study call for a full ban in the United States as a way to not only reduce rates of cancer and save lives, but also reduce costs to both patients and the healthcare system.
"A ban on tanning beds for minors potentially lowers costs and increases cost effectiveness," the researchers wrote. "Even after accounting for the costs of implementing a ban, it may be considered cost effective."
"*" indicates required fields