Court Grants Preliminary Approval to Settlement of Roundup Class Action Lawsuit
June 23, 2022
By: Irvin Jackson
The U.S. District Judge presiding over all Roundup lawsuits has granted preliminary approval for a settlement agreement to resolve certain class action claims for consumers who were not injured, but claim they were deceived into paying premium prices for a weed killer that endangered their health.
Bayer and its Monsanto subsidiary have faced more than 120,000 non-Hodgkins lymphoma lawsuits filed by former users throughout the United States who already developed cancer, as well as a number of consumer class action claims seeking damages on behalf of all individuals who used the weed killer, even if they have not yet been diagnosed with any specific injury.
Billions in Roundup settlements have been paid over the past few years to resolve individual injury lawsuits, but Bayer and Monsanto continue to face on-going litigation in cases where former users rejected the settlement offers, as well as class action claims seeking refunds, medical monitoring and other damages.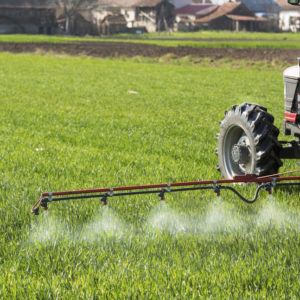 In January, plaintiffs asked U.S. District Judge Vince Chhabria, who is overseeing centralized proceedings for the Roundup litigation in the U.S. District Court for the Northern District of California, to approve a Roundup class action settlement agreement, which will include a fund between $23 million and $45 million to provide refunds of about 20% the average retail price consumers paid.
The Court initially expressed concerns about the Roundup class settlement, and required the parties to provide more clarity in notices that will be sent to all participants, to make sure they understand they can still file an individual lawsuit if they develop non-Hodgkins lymphoma or another injury from Roundup in the future.
In an order (PDF) issued June 21, Judge Chhabria indicated that the deal is fair to both sides, and satisfies the prior concerns about notices that will be sent to class participants.
A group of attorneys have been appointed to serve as representatives of the settlement class, and a hearing has been scheduled for January 12, 2023, at which time the court will determine whether the agreement meets all federal laws, grant a final determination on the fairness and appropriateness of the settlement agreement, and consider applications for attorney fees and reimbursement of expenses, among other actions necessary to finalize the deal.
The approval comes just days after the U.S. Supreme Court rejected an appeal by Bayer, which the company hoped would kill the litigation. However, the Supreme Court Justices indicated that they will not even consider a petition filed by Bayer, leaving intact a judgement awarded to Edwin Hardeman, which was the first case to go before a federal jury. The Supreme Court gave no opinion on why it rejected Bayer's appeal, but the decision comes after the U.S. Solicitor General urged the Court not to consider the case.
Bayer has also petitioned the Supreme Court to overturn a verdict in a second case, which led to an $87 million verdict for Alva and Alberta Pilliod, a California couple who both say they developed cancer after years of Roundup use. However, the recent decision to rejection the petition in the Hardeman seems to make it unlikely the Supreme Court will grant a review in the Pilliod matter.
The decisions are expected to put increased pressure on Bayer to reach some kind of global settlement to resolve the remaining Roundup cancer cases.
"*" indicates required fields