Roundup Bellwether Case Selections to be Reviewed at MDL Conference
August 29, 2018
By: Austin Kirk
After determining that plaintiffs have sufficient evidence that Roundup exposure can cause non-Hodgkin's lymphoma, the U.S. District Judge presiding over the federal litigation will discuss the process for selecting a representative group of "bellwether" cases for early trial dates at an upcoming case management conference.
There are currently about 8,000 Roundup lawsuits pending in courts nationwide, each raising similar allegations that Monsanto failed to adequately warn farm workers, landscapers and other regular users of the glyphosate-based weedkiller about the potential risk of cancer.
While most of the claims are pending in Missouri or California state court, about 500 complaints have been filed in the federal court system, which are centralized before U.S. District Judge Vince Chhabria in the Northern District of California as part of a federal MDL, or multidistrict litigation.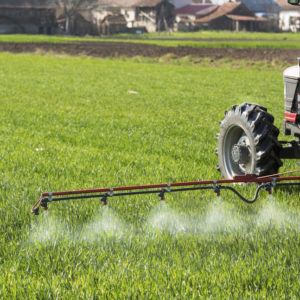 Judge Chhabria previously decided to bifurcate the federal Roundup litigation, first deciding whether plaintiffs could meet the necessary burden of proof on the issue of general causation before allowing any individual cases to proceed to trial. However, in a 68 page decision issued last month, Judge Chhabria determined that the plaintiffs had presented sufficiently reliable evidence on the link between Roundup and cancer to allow individual plaintiffs to proceed to the next phase.
In a pretrial order (PDF) issued on August 28, Judge Chhabria indicated that the parties should address how cases should be selected for bellwether trials in their case management statement submitted for the next meeting with the Court. The order also indicates that the parties should address whether the plaintiffs' leadership structure in the federal litigation should stay the same for this next phase, and whether individual plaintiffs should be required to file fact sheets providing specific information about their case.
The preparation for federal Roundup bellwether trials comes shortly after the first state court case went to trial in California, resulting in a $289 million verdict for a former school groundskeeper, DeWayne Johnson, who obtained an early trial date because he is dying from non-Hodgkin's lymphoma.
As part of any bellwether process in the federal court system, it is expected that the parties will each nominate claims that are representative of others in the litigation. Those claims will then go through case-specific discovery before they are narrowed down to a smaller group of potential trial cases, which would be used to help the parties gauge how juries may respond to certain evidence and testimony that is likely to be repeated throughout a large number of claims.
While the outcomes of these bellwether trials will not be binding on other plaintiffs, if Monsanto fails to reach Roundup settlements or otherwise resolve the litigation during the coordinated pretrial proceedings, courts may begin scheduling hundreds of individual cases for trials nationwide.
"*" indicates required fields