Deposition Ordered in Roundup Claim For Man Dying from Cancer Allegedly Caused By Weedkiller
February 08, 2019
By: Irvin Jackson
The U.S. District Judge presiding over all federal Roundup lawsuits has ordered Monsanto to take the deposition of a man dying of non-Hodgkin's lymphoma, and has granted the man's request for an early trial date due to his failing health.
There are currently more than 9,300 product liability lawsuits pending nationwide, each involving similar allegations that Monsanto failed to adequately warn consumers about the link between Roundup and cancer, with plaintiffs claiming that they may have avoided a non-Hodgkins lymphoma diagnosis if safety warnings and instructions had been provided for users of the controversial weedkiller.
About 600 of the cases are pending in the federal court system, where the claims are centralized before U.S. District Judge Vince Chhabria in the Northern District of California, as part of a multidistrict litigation (MDL).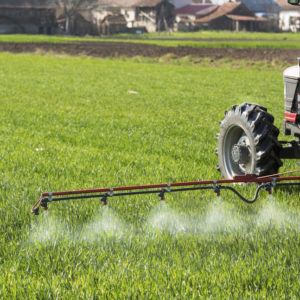 To help gauge how juries may respond to certain evidence and testimony that is likely to be presented throughout the lawsuits, Judge Chhabria previously selected three claims that were originally filed in the Northern District of California to be part of a "bellwether" trial program, with the first case set to begin later this month.
In November 2018, Emmanuel Richard Giglio requested that his Roundup case be given preference for trial, or remanded back to the Southern District of California since he is dying, and may not live long enough to await the outcome of the first bellwether trials.
This week, Judge Chhabria issued a pretrial order (PDF), indicating that Monsanto must take Giglio's deposition within 28 days, and that Giglio's claim will be part of a second group of bellwether trials. The pretrial schedule for those claims will be determined after the conclusion of the first bellwether trial, which is set to begin on February 25.
In addition to the federal bellwether trials, Monsanto also faces a steady stream of cases that will go before state court juries over the next year, with about a half-dozen trial dates set in courts nationwide. In California, a husband and wife who are both dying from non-Hodgkins lymphoma after using Roundup were granted an early trial date, which is set to begin in March 2019. In addition, a series of Missouri trials are set to begin in 2019, including a multi-plaintiff trial involving more than 15 different individuals diagnosed with non-Hodgkins lymphoma that will go before the same jury in October 2019.
While the outcome of these early trial dates will not be binding on other claims, they are designed to help the parties determine the relative strengths and weaknesses of their arguments and facilitate potential Roundup settlements that may avoid the need for hundreds of individual cases to go to trial nationwide.
"*" indicates required fields