Judge Orders Additional Briefing on Roundup Expert Challenges
June 20, 2018
By: Irvin Jackson
As the U.S. District Judge presiding over all federal Roundup lawsuits considers recent challenges to the admissibility of expert witness testimony in cases alleging the popular weedkiller caused users to develop non-Hodgkins lymphoma, Monsanto has been asked to provide additional briefing on its position.
There are currently more than 400 product liability lawsuits pending in the federal court system, with several thousand other cases filed in various state courts.
Each of the complaints raise similar claims that Monsanto failed to adequately warn farmers, landscapers and other consumers about the cancer risks associated with exposure to Roundup and the herbicide's active ingredient, glyphosate.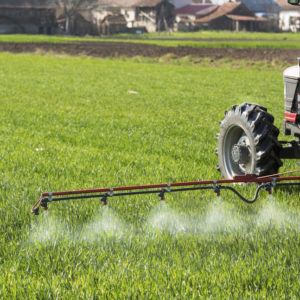 Given similar questions of fact and law raised in the Roundup litigation, the federal cases are all centralized before U.S. District Judge Vince Chhabria for coordinated discovery and pretrial proceedings in the Northern District of California.
As part of the coordinated management, Judge Chhabri previously bifurcated the proceedings, indicating that the Court will first address the general causation link between the Roundup weedkiller and non-Hodgkins lymphoma, before considering any case-specific issues about whether the weedkiller caused any individual plaintiff's cancer diagnosis.
In March, a multi-day Daubert hearing was held, at which time Judge Chhabri considered arguments from Monsanto and plaintiffs about the admissibility of certain expert witness testimony, and whether the opinions offered are sufficiently reliable to allow the experts to testify at trial.
In a pretrial order (PDF) issued on June 19, Judge Chhabria called for Monsanto to file a supplemental brief outlining its critiques about testimony from one of the experts. The brief is not to exceed five pages, double-spaced, and Judge Chhabri indicates that plaintiffs are not to file any response unless it is requested by the Court.
California State Court Roundup Trial
While Judge Chhabri continues to consider the admissibility of testimony in the federal litigation, the first state court Roundup trial began this week in California, involving a case filed by a former groundskeeper diagnosed with non-Hodgkins lymphoma. The case was provided an early trial date due to the plaintiff's grave medical condition.
The case will be closely watched by parties involved in the litigation, as it will involve similar evidence and testimony about whether Monsanto knew or should have known about the link between Roundup and non-Hodgkins lymphoma, yet failed to provide adequate warnings and safety instructions for agricultural workers, landscapers and other consumers using the weedkiller.
Unless Monsanto is able to establish that it can consistently prevail at trial, or agrees to pay Roundup settlements to resolve the litigation, thousands of individual cases could be set for trial in the coming years.
"*" indicates required fields