Roundup Trial Set to Begin June 18 Involving Man Dying from Non-Hodgkins Lymphoma
June 01, 2018
By: Austin Kirk
With thousands of Roundup cases pending nationwide, each involving similar allegations that Monsanto failed to adequately warn about the risk of non-Hodgkins lymphoma associated with the widely marketed weedkiller, the first case is set to go before a jury in California later this month, after an early trial date was granted for a man who is now dying from the cancer.
On June 18, a jury in the California Superior Court for San Francisco will begin to hear evidence in a lawsuit filed by a former groundskeeper, DeWayne Johnson, who claims that he developed non-Hodgkins lymphoma following years of exposure to the glyphosate-based herbicide.
The case will proceed to trial after California Superior Court Judge Curtis E. A. Karnow issued a court order (PDF) on May 17, rejecting a bid by Monsanto to have plaintiffs expert witnesses excluded and the case dismissed.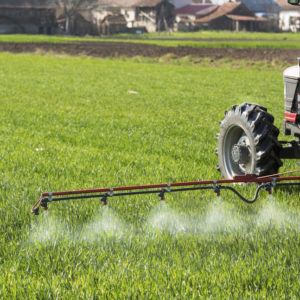 Johnson's lawsuit (PDF) indicates that he was an employee of Benicia United School District, where he regularly used Roundup and RangerPro, another glyphosate-based Monsanto herbicide, to control weeds on the schools' grounds. He was diagnosed with non-Hodgkin's lymphoma in August 2014.
The claim raises similar allegations to those presented in about 4,000 complaints filed in state and federal courts nationwide, indicating that Monsanto knew or should have known about the link between Roundup and non-Hodgkins lymphoma, yet failed to provide adequate warnings and safety instructions for agricultural workers, landscapers and other consumers using the weedkiller.
The case was approved for an early trial date in California, due to Johnson's grave health condition. While it is not considered an official "bellwether" trial, it will be closely watched as an early test case to help gauge how juries may respond to certain evidence and testimony that may be repeated throughout the Roundup litigation.
"*" indicates required fields