Roundup Exposure Stunted Fetal Growth, Female Reproduction In Rats: Study
August 07, 2018
By: Irvin Jackson
New research suggests that side effects of Roundup exposure could stunt the growth of newborns and impair the female reproduction system, raising further concerns about the safety of the widely used weedkiller. 
In a study published last month in the Archives of Toxicology, researchers from Argentina found potentially harmful impacts on the reproductive systems of rats when they were exposed to glyphosate, the active ingredient in Monsanto's Roundup weed killer. It is unclear whether it will have the same effects on humans.
Researchers fed pregnant female rats and sexually mature female rats either high relative doses of glyphosate-based herbicides (GBHs) or relatively low doses, and looked at the effects on their pregnancies and reproduction. They also looked at the effects on their offspring.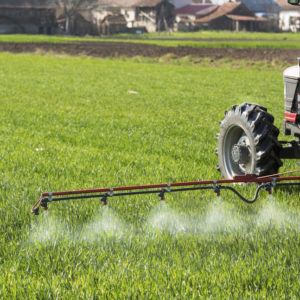 According to the findings, offspring from both groups showed either delayed growth, were smaller and weighed less compared to other rat offspring. They also had higher rates of structural congenital anomalies, such as conjoined fetuses and abnormally developed limbs.
"In conclusion, perinatal exposure to low doses of a GBH impaired female reproductive performance and induced fetal growth retardation and structural congenital anomalies in (exposed rat) offspring," the researchers concluded.
Roundup Litigation In the U.S.
The findings come as Monsanto faces a growing number of Roundup lawsuits in the United States, involving individuals alleging they were diagnosed with a form of non-Hodgkin's lymphoma following exposure to the herbicide. The complaints allege that the manufacturer recklessly promoted Roundup and pushed greater and greater use of the chemical, without disclosing the potential health risks.
Given the similar questions of fact and law presented in lawsuits filed throughout the federal court system, the U.S. Judicial Panel on Multidistrict Litigation (JPML) established consolidated pretrial proceedings for all federal Roundup cases in October 2016, centralizing the claims before U.S. District Judge Vince Chhabria in the Northern District of California to reduce duplicative discovery, prevent conflicting rulings and serve the convenience of the parties, witnesses and the courts.
As part of the coordinated MDL proceedings, Judge Chhabria recently determined that plaintiffs have sufficient evidence about the link between Roundup exposure and cancer for the litigation to proceed to the trial phase.
A small group of representative cases are likely to be set for trials, to help gauge how juries may respond to certain evidence and testimony that is likely to be repeated throughout the lawsuits. While the outcomes of these early trial cases will not be binding on other plaintiffs, they may influence eventual negotiations to reach Roundup settlements for individuals claiming injuries after exposure to the weedkiller.
"*" indicates required fields