U.S. Appeals Court Rejects Roundup Lawsuit Preemption Argument, In Another Legal Blow for Bayer
July 13, 2022
By: Irvin Jackson
Yet another federal court has shot down Bayer and Monsanto's attempts to cut off failure to warn claims raised in Roundup lawsuits, finding that a Georgia man's state law claims are not pre-empted by approval of the controversial weedkiller under the Federal Insecticide, Fungicide and Rodenticide Act.
On Tuesday, the U.S. Court of Appeals for the 11th Circuit reinstated a Roundup lawsuit (PDF) that was originally filed by John D. Carson, who claims he developed eye cancer after using the glyphosate-based weedkiller on his lawn for 30 years.
A District Court previously dismissed Carson's failure to warn and breach of implied warranty claims, and a settlement was reached to resolve the remaining design defect and negligence claims. However, Carson appealed the dismissed claims, which Bayer argued were pre-empted by federal law since the U.S. Environmental Protection Agency (EPA) approved of Roundup's registration.
The Roundup preemption argument, which drug and medical device manufacturers have previously raised successfully for certain products that went through the FDA's pre-market approval process, attempts to prevent plaintiffs from pursuing state law-based failure to warn claims, arguing that any additional warnings would have contradicted the decision of federal regulators to approve the products without such warnings on the label.
The Eleventh Circuit rejected Bayer's argument and overturned the prior decision by the lower court, indicating that the EPA's registration process does not have the force of law to be the foundation for a preemption argument.
No End in Sight for Roundup Failure to Warn Lawsuits
At one point Bayer and it's Monsanto subsidiary faced nearly 100,000 Roundup lawsuits brought by former users of the weedkiller diagnosed with non-Hodgkins lymphoma, each raising similar allegations that information and warnings about the cancer risk associated with the weed killer was withheld from consumers and regulators for years.
Following several plaintiff victories in claims that went to trial in 2018 and 2019, Bayer has agreed to pay billions in Roundup settlements. However, it has continued to pursue appeals from several early verdicts, and thousands of lawsuits continue to work their way through the court system after plaintiffs rejected offers to settle or filed new claims over a recent diagnosis of non-Hodgkins lymphoma.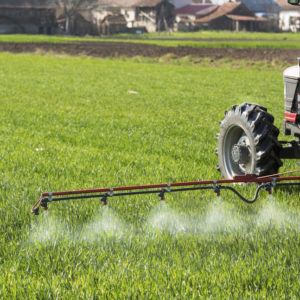 In the opinion issued July 12, the appeals court said that documents detailing EPA's registration approval, which Monsanto and Bayer used as evidence, do not carry enough weight to support Bayer's preemption claim.
"None of them are the product of 'notice-and-comment rulemaking' or 'formal adjudication'," the appeals court's opinion states. "Nor do the EPA letters Monsanto points to 'bespeak the legislative type of activity that would naturally bind' Monsanto. So, we fund Monsanto's arguments on this front unpersuasive."
This ruling is the latest defeat for Bayer and its Monsanto subsidiary, coming just days after the U.S. Supreme Court twice slammed the door in Bayer's face on requests to consider similar arguments on appeals stemming from early plaintiffs verdicts.
In late June, the Supreme Court denied a writ of certiorari, asking the highest court in the country to review a $87 million verdict awarded to Alva and Alberta Pilliod, a California couple who claimed that exposure to Roundup caused both of them to develop non-Hodgkin's lymphoma. The original verdict, handed down in May 2019 by a California state court jury, originally exceeded $2 billion, but was reduced in a later judgment by a federal judge.
That decision came just days after the Supreme Court rejected a similar Roundup appeal involving a case brought by Edwin Hardeman, which resulted in a $25 million verdict in the federal court system in March 2019.
The Court provided no comment about the reasons why either of the petitions were rejected, which is not uncommon when the highest appeals court declines to even consider an appeal.
The Carson ruling piles on the reality for Bayer that it is not going to be able to get the Courts to help it avoid liability by dismissing claims under the federal preemption argument, which will further increase the pressure on Bayer to negotiate fair settlements to resolve the remaining Roundup cancer cases.
To limit its future liability over Roundup, Bayer announced last year that it plans to remove the active ingredient glyphosate from Roundup weed killers sold to U.S. residential customers by 2023. The products would still be sold under the Roundup label, but would use a different active ingredient, which has not been linked to a risk of non-Hodgkin's lymphoma. However, glyphosate would still be used in products sold to agricultural businesses and farmers, and in product sold in other parts of the world, Bayer officials said.
"*" indicates required fields