Supreme Court Rejects Second Roundup Lawsuit Verdict Appeal By Bayer
June 28, 2022
By: Irvin Jackson
The U.S. Supreme Court has yet again rejected a bid by Bayer for a ruling that would end all future Roundup lawsuits brought by former users of the controversial weedkiller diagnosed with non-Hodgkins lymphoma, refusing to consider an appeal stemming from the second of two early trial verdicts.
On Monday, the Supreme Court denied a writ of certiorari, asking the highest court in the country to review a $87 million verdict awarded to Alva and Alberta Pilliod, a California couple who claimed that exposure to Roundup caused both of them to develop non-Hodgkin's lymphoma. The original verdict, handed down in May 2019 by a California state court jury, originally exceeded $2 billion, but was reduced in a later judgment by a federal judge.
At one point Bayer and it's Monsanto subsidiary faced nearly 100,000 Roundup non-Hodgkin's lymphoma lawsuits, alleging that information and warnings about the cancer risk associated with the weed killer was withheld from consumers and regulators for years. However, following the verdict in the Pilliod case and other similar claims that went to trial in 2018 and 2019, Bayer agreed to pay billions in Roundup settlements. However, it has continued to pursue appeals from several early verdicts, and thousands of lawsuits continue to work their way through the court system after plaintiffs rejected offers to settle.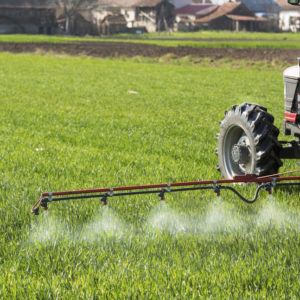 Bayer has rested much of its legal defense strategy in the remaining cases on hopes that it could convince the U.S. Supreme Court to issue a ruling that the claims are pre-empted by federal law, since the EPA previously authorized the weed killer and the warning label provided for consumers.
The decision not to even consider the Pilliod appeal this week comes just days after the Supreme Court rejected a similar Roundup appeal involving a case brought by Edwin Hardeman, which resulted in a $25 million verdict in the federal court system in March 2019.
The Court provided no comment about the reasons why the petitions were rejected, which is not uncommon.
Bayer officials have reportedly said they disagree with the ruling, and suggest there may be more future opportunities to bring Roundup appeals before the high court, which it hopes will result in rulings that will end the massive litigation. However, after failing to convince the court to even consider appeals stemming from the first trials will put increased pressure on Bayer to negotiate settlements to resolve the remaining Roundup cancer cases.
To limit its future liability over Roundup, Bayer announced last year that it plans to remove the active ingredient glyphosate from Roundup weed killers sold to U.S. residential customers by 2023. The products would still be sold under the Roundup label, but would use a different active ingredient, which has not been linked to a risk of non-Hodgkin's lymphoma. However, glyphosate would still be used in products sold to agricultural businesses and farmers, and in product sold in other parts of the world, Bayer officials said.
"*" indicates required fields