Roundup Mediation Going "Slowly But Steadily", As Cancer Claims Continues To Be Filed and Trial Dates Approach
November 25, 2019
By: Irvin Jackson
While a growing number of Roundup lawsuits continue to be brought on behalf of individuals diagnosed with non-Hodgkins lymphoma following exposure to the controversial weedkiller, the mediator overseeing settlement negotiations in the litigation indicates that progress is being made toward a potential resolution, as the parties work to clarify all justifiable claims.
Last month, Bayer disclosed to investors that it now faces more than 43,000 product liability claims nationwide, each raising similar allegations that consumers were not adequately warned about the risk of cancer from Roundup.
The update suggested that the number of cases more than doubled in just three months, following several high profile losses at trial earlier this year, which have resulted in substantial pressure on Bayer to reach Roundup settlements to resolve the liability.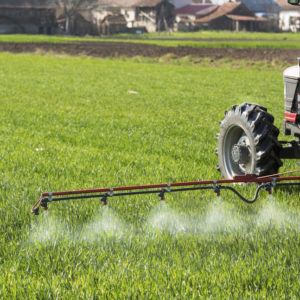 In May, a California state court jury determined that Bayer and it's Monsanto subsidiary should be required to pay more than $2 billion in damages to a husband and wife, who were each diagnosed with cancer following regular use of the weedkiller, which a judge later reduced to just under $87 million. That verdict followed a prior case that ended with a $289 million verdict in August 2018, which was subsequently reduced to $78 million, and an $80 million verdict in the federal court system in March 2019, which was reduced to $25 million.
Prior to remanding several large "waves" of cases back to U.S. District Courts nationwide for individual trial dates, the judge presiding over the federal litigation has ordered the parties to engage in a mediation process with prominent attorney Ken Feinberg, who has guided some of the largest mass-tort settlements in recent years, including funds to pay claims related to the BP oil spill, Volkswagen emissions scandal, General Motors ignition switch recall, September 11th Victim Compensation fund and others.
According to a recent report published by the St. Louis Post-Dispatch, Feinberg told a German magazine that the Roundup mediation was going "slowly, but steadily."
While there are no reports that a deal is imminent, if the parties fail to reach agreements to settle claims in the coming weeks, it is expected that a steady stream of Roundup trials will go before juries in the first half of 2020, with several state court cases set to begin in January, and the second federal "bellwether" trial expected to begin in February 2020.
Bev

January 21, 2020 at 2:00 am

I used Roundup for at least 20 years, confident that, as I understood, it was safe for humans to use on home gardens. In 2013, I was diagnosed with Marginal Zone Lymphoma.
"*" indicates required fields