Roundup St. Louis Trial Postponed, Increasing Speculation About Monsanto Settlement Negotiations
August 08, 2019
By: Irvin Jackson
Days before the first of several thousand Roundup lawsuits pending in Missouri state court was set to go before a jury in St. Louis, the judge presiding over the claim has indicated that the trial date has been pushed back to January 2020, further increasing speculation that plaintiffs and Monsanto may be making progress toward settling the litigation.
Bayer and its Monsanto subsidiary currently face more than 18,400 product liability lawsuits brought by individuals who allege they developed non-Hodgkins lymphoma from Roundup exposure, with most of the claims pending in St. Louis, where the manufacturer's headquarters are located.
Following a series of massive losses in the first three Roundup trials to go before juries in California state court and at the federal level, each of which resulted in verdicts requiring the manufacturer to pay tens of million in damages to plaintiffs, all eyes have been on a Roundup St. Louis trial that was expected to begin August 19.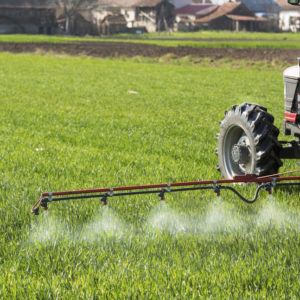 The case involves claims filed by Sharlean Gordon, and was being closely watched as a "bellwether" to gauge how St. Louis juries may respond to certain evidence testimony that is likely to be raised in thousands of other lawsuits pending in Missouri state court against Monsanto, which is a major local employer.
Bayer made the controversial decision to acquire Monsanto last year, taking on all liability the company faced as a result of failure to warn about the cancer risks associated with Roundup.
Following final judgments ranging between $25 million and $87 million in the first three cases to trial, Bayer has faced increasing pressure from shareholders to negotiate Roundup settlements that resolve the litigation, avoid years of litigation and eliminate the uncertainty of jury trials.
In the upcoming St. Louis case, Bayer was expected to test a new defense strategy involving the use of new expert witnesses from universities in Missouri, which was designed to capitalize on Monsanto's positive reputation in the region. However, if the company is hit with another large damage award in St. Louis, it may greatly impact the amount that would need to be paid to settle the litigation.
On Monday, St. Louis County Court Judge Brian May indicated the Gordon trial has been rescheduled for January 2020, which likely occurred with the consent of all parties, since it was so close to the date of jury selections. According to a report by the non-profit investigative research group U.S. Right to Know, the mysterious delay further increases speculation that a Roundup settlement may be close.
Just days earlier, the U.S. District Judge presiding over hundreds of claims pending in the federal court system agreed to postpone deadlines in a Roundup bellwether process, delaying the start of the next federal trial and providing the parties additional time to prepare dozens of cases in the first two "waves" of claims that will be sent back to different U.S. Districts nationwide for individual trial dates next year.
Bayer is currently participating in a court ordered mediation process, involving the prominent mediator Ken Feinberg, who has guided some of the largest settlements in high-profile litigation in recent years, including funds to pay claims related to the BP oil spill, Volkswagen emissions scandal, General Motors ignition switch recall, September 11th Victim Compensation fund and others.
Several experts indicate that Bayer will need to pay billions to compensate individuals diagnosed with non-Hodgkins lymphoma following exposure to Roundup, and the cumulative liability from thousands of individual jury trials may be substantially higher, since juries have consistently hit the company with large punitive damage awards after finding that Monsanto acted with reckless disregard for the health and safety of consumers for years.
"*" indicates required fields