Fourth Roundup Trial Set To Begin August 19 in St. Louis, Where Thousands of Other Claims Are Pending
July 24, 2019
By: Irvin Jackson
Next month, Bayer and it's Monsanto subsidiary will face a fourth trial involving a consumer diagnosed with non-Hodgkins lymphoma from Roundup, which will be the first to go before a St. Louis jury, where more than 10,000 similar claims are currently pending.
In the first three Roundup trials, juries in California state court and the federal court system have hammered the manufacturers with massive verdicts, after finding that Monsanto knew about the Roundup cancer risks and failed to warn consumers.
Bayer and Monsanto have tried a number of defense tactics, none of which have proven effective before juries, who have returned verdicts ranging between $80 million and $2 billion in each case, including large punitive damages designed to punish the manufacturer for their reckless and egregious behavior.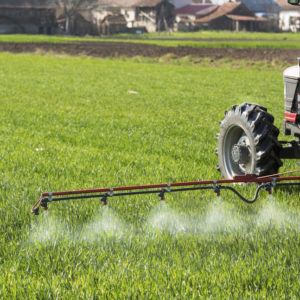 Nationwide, there are more than 15,000 Roundup lawsuits brought by farmers, landscapers, groundskeepers and other users of the controversial glyphosate-based weedkiller who have been diagnosed with non-Hodgkins lymphoma. The vast majority of the claims are pending in Missouri state court in St. Louis, which is where Monsanto's headquarters are located, and juries have historically favored plaintiffs.
Bayer acquired Monsanto last year, and the company has since seen a steady drop in market value as investors realize the extent of liability the company now faces from these claims.
While Bayer continues to maintain that glyphosate is safe, the company has publicly confirmed it is exploring alternative weedkiller products and is facing increasing pressure to settle Roundup claims to avoid thousands of individual cases going to trial.
A fourth trial is set to begin in St. Louis on August 19, involving a claim filed by Sharlean Gordon, who indicates she used Roundup for about 14 years on her property before being diagnosed with non-Hodgkin's lymphoma.
The case will be closely watched as a "bellwether" to help gauge how other St. Louis-area juries may respond to evidence and testimony that is likely to be repeated throughout the claims pending in the venue. According to a recent Reuters report, Bayer is testing a new defense strategy designed to capitalize on Monsanto's reputation as a local employer, including use of different expert witnesses from universities in Missouri.
In advance of the beginning of jury selection, the company also announced this week that it is creating 500 high-paying jobs in the St. Louis area. Monsanto was founded in St. Louis, and currently employs about 5,400 people in the community.
Bayer Has Lost All Roundup Trials
While the outcome of this August trial will not be binding on other claims, if Bayer is unable to sway a St. Louis jury in Monsanto's backyard, it could dramatically increase the estimated liability the company faces if it does not reach Roundup settlement agreements to resolve the litigation.
Last summer, a state court jury in California was the first to consider evidence about the link between Roundup and non-Hodgkins lymphoma, returning a $289 million verdict, which was later reduced to a final judgment of about $78 million during post-trial motions.
A second trial was held in federal court earlier this year, resulting in a verdict of $80 million, despite a format that was widely thought to heavily favor the manufacturer. That was recently reduced to $25 million, but the federal judge presiding over more than 1,000 other cases found that there was sufficient evidence presented at trial to justify a punitive damage award that punishes Monsanto in that claim.
Finally, a third trial concluded last month in California state court involving a husband and wife who each developed non-Hodgkins lymphoma following years of spraying Roundup, which resulted in a landmark $2 billion verdict, which sent shockwaves through Bayer and the investment community.
In the federal court system, U.S. District Judge Vince Chhabria has ordered the parties to participate in a mediation process with prominent attorney Ken Feinberg, who has guided some of the largest settlements in high-profile litigation in recent years, including funds to pay claims related to the BP oil spill, Volkswagen emissions scandal, General Motors ignition switch recall, September 11th Victim Compensation fund and others.
However, it appears unlikely any deal will be reached before trial starts in a few weeks in Missouri state court, which may greatly influence the overall value of the claims if the drug maker is unable to secure a trial win in the venue.
"*" indicates required fields