Roundup Alternatives Sought By Bayer, Amid Glyphosate Cancer Concerns
June 19, 2019
By: Irvin Jackson
Amid rising concerns about that the widely used weedkiller Roundup causes non-Hodgkins lymphoma, Bayer indicates that it will spend $5.6 billion over the next 10 years looking for alternatives to the glyphosate-based herbicide.
In a statement issued on June 12, the company, which purchased Roundup manufacturer Monsanto about a year ago, promised to invest heavily into research and development of other weed killers that could become Roundup alternatives.
While Bayer continues to maintain that glyphosate is safe, following three high-profile losses at trial in recent months, where juries awarded massive damages to individuals diagnosed with cancer following Roundup exposure, pressure is mounting on the company to settle the claims and investors will be looking for an alternative weedkiller to replace falling Roundup sales.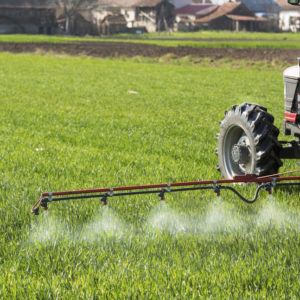 The statement was released by Bayer CEO Werner Baumann, indicating that the company is committing substantial funds to new research, as well as promising further transparency when dealing with glyphosate.
"Glyphosate will continue to play an important role in agriculture and in our portfolio. But nature is far from one-size-fits-all," the recent Bayer statement indicates. "We are working on giving farmers access to more tools. Therefore, we will invest approximately 5 billion Euros ($5.6 billion) in additional methods to combat weeds over the next decade."
Observers have noted that the move is also an attempt by Bayer to repair serious public relations damage, after it was discovered that Monsanto has withheld information about the Roundup risks for years and engaged in an active campaign to influence regulators and so-called independent glyphosate safety studies.
The commitment to develop new herbicides comes as Bayer and its Monsanto subsidiary face more than 15,000 Roundup lawsuits brought by individuals nationwide, each raising similar allegations that users of the weedkiller developed non-Hodgkins lymphoma following repeated exposure.
State and federal courts in California have held three trials over the last year, to determine whether the companies were liable for plaintiffs' non-Hodgkin's lymphoma, and Bayer and Monsanto have lost all three.
The first trial was held in California state court last summer, ending in a $289 million jury verdict, which was later reduced to a final judgment of about $78 million following post-trial motions.
A second trial was held in federal court earlier this year, resulting in a verdict of $80 million, despite a format that was widely thought to heavily favor the manufacturer.
Finally, a third trial concluded last month with a landmark $2 billion verdict in California state court, after considering evidence in a lawsuit brought by a husband and wife who were each diagnosed with non-Hodgkins lymphoma following use of Roundup.
In the federal court system, all claims are currently centralized for pretrial proceedings before U.S. District Judge Vince Chhabria in the U.S. District Court for the Northern District of California, as part of a multidistrict litigation (MDL). However, most of the cases are filed in state courts nationwide.
Judge Chhabria has ordered the parties into mediation to see if a Roundup settlement agreement can be reached. However, the manufacturer still does not provide consumers with warnings about the health risks from Roundup exposure, leading some analysts to question the extent of liability Bayer may face in future claims.
"*" indicates required fields