Bayer Taps Committee To Guide Trial Tactics, Settlement of Roundup Claims
June 28, 2019
By: Irvin Jackson
Amid mounting pressure from investors and massive losses in court, Bayer indicates that it is rethinking its Roundup litigation strategy and has hired outside legal help to guide the company's management of the cases, and mediation efforts designed to settle Roundup claims brought by former users of the weedkiller diagnosed with non-Hodgkins lymphoma.
On June 26, Bayer issued a press release announcing that its supervisory board is taking action to address the mounting liability faced after the company acquired Monsanto last year, which manufactured and sold the weedkiller Roundup.
The board announced it has retained attorney John H. Beisner to advise on handling the mass tort litigation and the mediation process, which has been ordered by a federal judge to see if settlements can be reached to avoid the need for thousands of individual cases to be remanded for trial.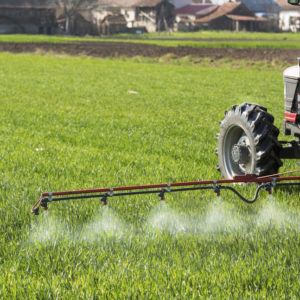 The Bayer Supervisory Board established the new committee to "intensely monitor" the Roundup litigation, which is composed of shareholders, employee representatives and supervisory board members, the press release states. Beisher will consult with that committee and report directly to the supervisory board.
Bayer and its Monsanto subsidiary, which was acquired one year ago, now face more than 15,000 Roundup lawsuits brought by farmers, landscapers, groundskeepers and other users of the controversial glyphosate-based weedkiller, alleging that the manufacturer withheld information for years about the known risk of cancer.
While Bayer continues to maintain that glyphosate is safe, following high-profile losses in the first three cases to go to trial, where juries awarded massive damages to individuals diagnosed with cancer following Roundup exposure, pressure is mounting on the company to reach settlements for Roundup claims, and investors are pushing the company to identify alternative weedkillers to replace falling Roundup sales.
"The Supervisory Board recognizes the negative effect the litigation uncertainty has had on the stock price and stakeholder perception, and is determined to help the company decisively but prudently advance the matter," the press release states. "In parallel to the continued litigation of further cases, Bayer looks forward to constructively engaging in the mediation process."
State and federal courts in California have held three trials over the last year, to determine whether the companies were liable for plaintiffs' non-Hodgkin's lymphoma, and Bayer and Monsanto have lost all three.
The first trial was held in California state court last summer, ending in a $289 million jury verdict, which was later reduced to a final judgment of about $78 million following post-trial motions.
A second trial was held in federal court earlier this year, resulting in a verdict of $80 million, despite a format that was widely thought to heavily favor the manufacturer.
Finally, a third trial concluded last month with a landmark $2 billion verdict in California state court, after considering evidence in a lawsuit brought by a husband and wife who were each diagnosed with non-Hodgkins lymphoma following use of Roundup.
In the federal court system, all claims are currently centralized for pretrial proceedings before U.S. District Judge Vince Chhabria in the U.S. District Court for the Northern District of California, as part of a multidistrict litigation (MDL). However, most of the cases are filed in state courts nationwide.
Judge Chhabria has ordered the parties to participate in a mediation process with prominent attorney Ken Feinberg, who has guided some of the largest settlements in high-profile litigation in recent years, including funds to pay claims related to the BP oil spill, Volkswagen emissions scandal, General Motors ignition switch recall, September 11th Victim Compensation fund and others.
If Bayer fails to reach fair settlements for Roundup claims, the company is expected to face a steady stream of additional trials in the coming months and years, with some analysts suggesting that additional losses will just further compound the massive liability the company faces.
"*" indicates required fields