Mediator Appointed to Help Settle Roundup Lawsuits Has Overseen Massive Settlement Programs in Recent Years
May 23, 2019
By: Irvin Jackson
The U.S. District Judge presiding over all federal Roundup lawsuits has appointed prominent attorney Ken Feinberg to serve as a mediator and help settle claims brought by individuals nationwide who developed non-Hodgkins lymphoma after exposure to the controversial weedkiller.
Feinberg has previously overseen massive settlement programs in a number of high-profile litigations, including funds to pay claims related to the BP oil spill, Volkswagen emissions scandal, General Motors ignition switch recall, September 11th Victim Compensation fund and others.
The move signals continuing pressure on Bayer and its Monsanto subsidiary to start negotiating Roundup settlements in more than 15,000 claims pending nationwide, following a series of high-profile losses at trial, where the company has been ordered to pay billions in compensation so far for failing to warn users about the risk of cancer, or provide proper safety instructions while spraying the weedkiller.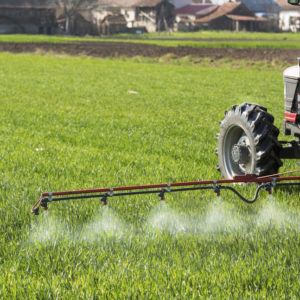 Each of the claims raise similar allegations that the manufacturer knew the glyphosate-based herbicide increases the risk of non-Hodgkins lymphoma, yet continued to market Roundup as safe and engaged in active efforts to prevent regulators from warning consumers.
The first trial was held in California state court last summer, ending in a $289 million jury verdict, which was later reduced to a final judgment of about $78 million following post-trial motions.
A second trial was held in federal court earlier this year, resulting in a verdict of $80 million, despite a format that was widely thought to heavily favor the manufacturer.
Finally, a third trial concluded last week with a landmark $2 billion verdict in California state court, after considering evidence in a lawsuit brought by a husband and wife who were each diagnosed with non-Hodgkins lymphoma following use of Roundup.
In the federal court system, all claims are currently centralized for pretrial proceedings before U.S. District Judge Vince Chhabria in the U.S. District Court for the Northern District of California, as part of a multidistrict litigation (MDL).
According to minutes (PDF) from a case management conference on Wednesday, Judge Chhabria has appointed Feinberg as a private mediator to meet with the parties and see if the Roundup cases can be settled, indicating that a status report should be provided within the next 14 days.
Judge Chhabria has also scheduled the next federal bellwether trial to begin on February 10, 2020, involving a lawsuit filed by a woman diagnosed with non-Hodgkins lymphoma following extensive use of Roundup in her herb garden for years.
"*" indicates required fields