Safety of Rubber Playground Surfaces from Recycled Tires Reviewed by EPA
June 05, 2009
By: AboutLawsuits
The Environmental Protection Agency (EPA) is investigating whether rubber playground surfaces made from recycled tires may release harmful chemicals that could pose a health hazard for young children.
According to a report by the Associated Press, the EPA has been conducting a review of playground padding that contains scrap tire mulch, because some of the agency's scientists indicated that they may not have enough information on the health risks of the various chemicals found in the rubber.
A memo obtained by the Public Employees for Environmental Responsibility (PEER), an environmental advocacy and whistleblower protection group, revealed that the EPA's Region 8 Denver office suggested that the EPA not endorse the use of recycled tires in playground construction, and instead stay neutral on the topic, due to the lack of scientific data on their safety.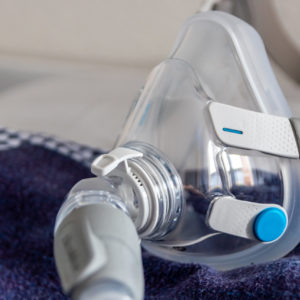 Did You Know?
Millions of Philips CPAP Machines Recalled
Philips DreamStation, CPAP and BiPAP machines sold in recent years may pose a risk of cancer, lung damage and other injuries.
Learn More
"It appears that there are valid reasons to take a broader perspective of all potential risks associated with crumb rubber," wrote EPA Assistant Regional Director Stephen S. Tuber in the memo.
The EPA began investigating the materials at the scientists' behest in January 2008, and expects final results within a few weeks, according to the Associated Press report.
Concerns exist that children may be exposed to dangerous levels of chemicals like lead, benzene, zinc and particulate matter from the recycled tire surfaces. This could occur from touching their hands to their mouth after playing on the surfaces, eating or drinking from containers that come in contact with the rubber or breathing particles from the fields or playgrounds.
In recent years, the rubber cushions have grown in popularity on playgrounds throughout the United States, as an alternative to wood mulch since it is generally cheaper to maintain. The same scrap tire surface was used on the ground under the swing set built at the White House earlier this year for President Barack Obama's daughters.
Similar worries surfaced last year in connection with artificial turf fields, which are in use at schools and parks throughout the country in place of grass. The synthetic turf fields have been identified as potentially containing lead levels that may be harmful to children and adults.
In July 2008, the Center for Environmental Health, an environmental activist group based in California, filed an artificial turf lawsuit against the manufacturers of the fake grass fields, alleging that test samples revealed that one-third of the fields examined contained lead levels that exceeded California's 0.5 micrograms per day lead exposure limits, potentially exposing children to a risk of lead poisoning.
California's Attorney General filed another lawsuit in September 2008, against AstroTurf, FieldTurf USA Inc, and the Beaulieu Group, all artificial turf makers, charging that the companies deliberately concealed the high lead levels of their products.
Marcela

July 1, 2010 at 3:57 pm

Okay, if dumping waste tires in non-designated areas is hazardous to our health and to our natural habitat, AND it is against the law, why do you think the tires magically turned into safe surfacing for playgrounds? If improper disposal is illegal, how is that it is LEGAL to put the tires under children feet? One day when you are 60 or 70 and you end up with lung cancer or skin cancer or stomach c[Show More]Okay, if dumping waste tires in non-designated areas is hazardous to our health and to our natural habitat, AND it is against the law, why do you think the tires magically turned into safe surfacing for playgrounds? If improper disposal is illegal, how is that it is LEGAL to put the tires under children feet? One day when you are 60 or 70 and you end up with lung cancer or skin cancer or stomach cancer would you think that could have been the playground surfacing you spend 10 years playing on .... well, I would have not taken the chance for a second, just standing next to the mess makes me sick, my throat hurts and I get dizzy. Tell me there is nothing in the tires that could make you ill?? I am not going to take your word for that just because you and others are fine. There was time when people thought white led was beneficial in your make-up, led in paint was just fine!! Well, I would hope that people are smart enough to know that the tires need to be get rid off ... of course let's find the cheapest way ..... why putting them under children feet?? Have you watched a loved one die of cancer??? It only take one cell, one cell that the chemical attaches itself to and makes a big mess later on in life. Children are so vulnerable, their bodies, brains, lungs are still developing. One child isn't worth the price even one, think if that was your child some twenty years later. Wouldn't you have done something more to protect them. I am sorry, but this is completely wrong. Green grass/ wood mulch/ fresh air vs. suffocating artificial turf or Bumps and bruises vs. Asthma and cancer?? Why don't we dump the tires back to our creeks, and rivers and our back country woods??

Deaf

May 20, 2010 at 6:49 pm

What if we cover the mulch in peanut butter, honey, and cheese. That way we can weed out all the children who are allergic to peanut butter, bees, and those who are lactose intolerant. We all played on old tire swings and drank from garden hoses when we were younger, the majority of us turned out just fine. There is always a negative side to every story. I could post a negative side to using gra[Show More]What if we cover the mulch in peanut butter, honey, and cheese. That way we can weed out all the children who are allergic to peanut butter, bees, and those who are lactose intolerant. We all played on old tire swings and drank from garden hoses when we were younger, the majority of us turned out just fine. There is always a negative side to every story. I could post a negative side to using grass as a floor for a playground; bugs, grass stains, and grass clippings. I guess I will just have the kids stay indoors and help me strip the asbestos off the pipes.

Melanie

March 21, 2010 at 1:21 pm

I accompanied my daughter-in-law to my toddler granddaughter's day care and was shocked to see that the large play area was totally covered with the recycled tire black mulch. As a health professional for 27 years and having an allergy now to latex all I could think was these children are being exposed to latex every day which will make them sensitive to it later in their lives causing a life thre[Show More]I accompanied my daughter-in-law to my toddler granddaughter's day care and was shocked to see that the large play area was totally covered with the recycled tire black mulch. As a health professional for 27 years and having an allergy now to latex all I could think was these children are being exposed to latex every day which will make them sensitive to it later in their lives causing a life threatening allergy and what about all the other ingredients that are carcinogenic and dangerous. My little granddaughter had this black residue on her clothes, hands, face and she had alot under her nails and she was placing her hands in her mouth. I am really concerned that these children are being exposed on a daily basis and will have lasting effects for the rest of their lives. My little granddaughter has asthma from irritants and is managed well with daily medication, but last week she was on the playground most of the afternoon because of nice weather and she had a full blown asthma attack which required emergency inhalation treatment. I am wondering as the rubber mulch heats up does it emit gasses that are irritants. It is scary and every person should be concerned about this as also once this breaks down it seeps into our soil and waterways.

Myra

August 31, 2009 at 8:30 pm

One of our church playgrounds has this mulch. I know of two instances where children have been injured. One was a two yeard old who ate a piece and joked. This child had to have the Heimlich maneuver. The second was a child who got a tiny piece in her nose. She ended up in surgery to have it removed. I would like to hear about other experiences with this mulch that I consider dangerous.

Mitch

August 31, 2009 at 7:55 pm

Have the testing for lead hazard results come in for the rubber play ground areas. Have there been any testing done on the crumb rubber used to in-fill synthetic grass lawns and/or sports fields, playgrounds with synthetic grass fall zone areas. Is there any specific testing results on the lead content of the turf product itself (the backing and/or fibers). There are turf companies that advertise [Show More]Have the testing for lead hazard results come in for the rubber play ground areas. Have there been any testing done on the crumb rubber used to in-fill synthetic grass lawns and/or sports fields, playgrounds with synthetic grass fall zone areas. Is there any specific testing results on the lead content of the turf product itself (the backing and/or fibers). There are turf companies that advertise no lead, no heavy metals and 100% recyclable. Can you forward info, if any, or can you tell me where to look. Thank You
"*" indicates required fields