Lawsuit Against Remington Over Sandy Hook School Shooting Allowed to Proceed
March 15, 2019
By: Irvin Jackson
The Connecticut Supreme Court has cleared the way for families of children killed in 2012 at Sandy Hook Elementary School to proceed with a lawsuit against Remington, which manufactured the AR-15 Bushmaster semi-automatic rifle that was used during the school shooting.
In a 4-3 opinion (PDF) issued on March 14, the state's highest court determined that the lawsuit against Remington could move forward based on state laws concerning marketing.
According to allegations in the Sandy Hook wrongful death lawsuit, the defendants were involved in the selling of a weapon that was designed for military use, knowing it had no legitimate civilian purposes and could only be effectively used by civilians for criminal activity.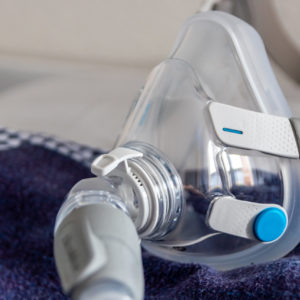 Did You Know?
Millions of Philips CPAP Machines Recalled
Philips DreamStation, CPAP and BiPAP machines sold in recent years may pose a risk of cancer, lung damage and other injuries.
Learn More
The complaint was filed after the mass murder of 20 elementary school children and six teachers at Sandy Hook Elementary School in December 2012. The teenaged shooter entered the school armed with a Bushmaster Model XM15-E2S rifle, which he took out of his mother's unlocked gun cabinet, along with 10 30-round magazines and began killing everyone in sight.
The only individuals able to escape the attack were those who ran out while the shooter stopped to reload. Everyone else inside the building was killed.
The tragedy shook the nation and sparked a debate about gun control for several months. However, to date, there has been no concrete legal or legislative action to prevent a similar incident.
The incident has been followed by a long legal battle between gun manufacturers and the gun lobby, and survivors and the parents of children killed in the shooting.
The lawsuit points out that the AR-15 is a semiautomatic assault rifle that has been proven to be useless for home defense, because it is too long to be handled safely in close-quarters, and its rounds are too powerful, suffering from over-penetration, meaning they endanger all nearby civilians, neighbors and passers-by.
The complaint also notes that the high capacity magazines are no help in home defense, as the National Rifle Association's records indicate that the average number of shots fired during a home defense incident is 2.2 rounds.
The Bureau of Alcohol, Tobacco and Firearms has already determined decades ago that assault rifles are not appropriate for sport shooting or hunting, and the rifles were originally designed for military use, because they maximize injury and increase the kill ratio for an individual soldier. However, military and police forces strictly regulate the use of assault rifles, the lawsuit notes.
Military assault rifles are carefully stored and accounted for at all times, and soldiers and law enforcement are strictly and extensively trained on their safe use, while there are few or no laws limiting who can buy an AR-15, nothing requiring safety training or safe storage.
The court ruled that the state recognizes claims of injury and death allegedly caused by wrongful advertising and marketable practices. "at least to the extent that it prohibits the unethical advertising of dangerous products for illegal purposes".
"Specifically, if the defendants did indeed seek to expand the market for their assault weapons through advertising campaigns that encouraged consumers to use the weapons not for legal purposes such as self-defense, hunting, collecting, or target practice, but to launch offensive assaults against their perceived enemies, then we are aware of nothing in the text or legislative history…to indicate that Congress intended to shield the defendants from liability for the tragedy that resulted," the majority of justices concluded.
Observers say the case is likely to be appealed up to the U.S. Supreme Court.
"*" indicates required fields