Science Day Scheduled in Peripheral Neuropathy Lawsuits Over Levaquin, Avelox, Cipro
October 31, 2016
By: Austin Kirk
The U.S. District Judge presiding over all federal Levaquin lawsuits, Avelox lawsuits and Cipro lawsuits has scheduled a "Science Day", at which both sides will present information about the risks of peripheral neuropathy associated with the antibiotics, in a non-adversarial setting designed to educate the court about the medical and scientific issues that will come up during the litigation. 
There are currently about 600 cases pending against the manufacturers of the fluoroquinolone-based antibiotics throughout the federal court system, each involving similar allegations that consumers and the medical community were not adequately warned that side effects of Levaquin, Avelox and Cipro may cause peripheral neuropathy, which is a debilitating form of nerve damage that may cause individuals to experience permanent pain and disability.
Given the similar questions of fact and law raised in peripheral neuropathy lawsuits filed by individuals nationwide, the cases are consolidated for pretrial proceedings before U.S. District Judge John R. Tunheim in the District of Minnesota, as part of a federal MDL or multidistrict litigation. The centralized litigation is designed to streamline discovery, avoid conflicting pretrial rulings from different courts and to serve the convenience of the parties, witnesses and the judicial system.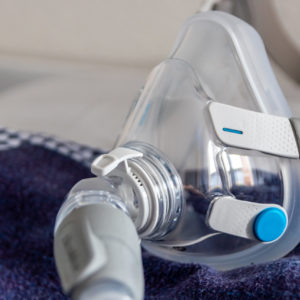 Did You Know?
Millions of Philips CPAP Machines Recalled
Philips DreamStation, CPAP and BiPAP machines sold in recent years may pose a risk of cancer, lung damage and other injuries.
Learn More
In a pretrial order (PDF) issued on October 26, Judge Tunheim indicates that a "Science Day" will be held on January 17, 2017.
In complex product liability litigation, where a large number of claims have been brought alleging that individuals suffered similar injuries or medical issues as a result of the same medical device or drug, it is not uncommon for the Court to schedule such scientific presentations, which are designed to allow the parties to explain issues that will come up in the case in a non-adversarial setting, which are typically not on the record or subject to cross-examination.
The parties will discuss background information on fluoroquinlone medications; including the risks, benefits, mechanism of action and alternative treatments. They will also discuss the existing science and studies linking peripheral neuropathy to antibiotic use; including diagnosis, treatment, risk factors and causes.
Judge Tunheim has ordered the parties to give the Court copies of their presentations by January 10, 2017. The presentations themselves will be given in a lecture format and presenters will be physicians and scientists. The presenters will not be sworn in and will not be subject to questioning by the other side.
Fluoroquinlone Antiobiotic Risks
The antibiotic litigation has emerged since the FDA required makers of all fluoroquinolones to update the warning labels in August 2013, adding information about the risk that nerve damage may be permanent.
While prior warnings provided with drugs like Levaquin, Avelox and Cipro indicated that some users experienced temporary nerve damage in rare cases, plaintiffs allege that the drug makers should have provided much stronger warnings and disclosed the risk of long-lasting peripheral neuropathy, which may last for months or even years.
Peripheral neuropathy involves damage to the nerves that may impair sensation, movement and other aspects of health. This may leave users with persistent pain, burning, tingling, numbness, weakness and sensitivity to light touches, temperature and motion in the arms and legs, as well as other problems that cause a major disruption to daily activities.
Plaintiffs allege that the makers of Levaquin, Avelox and Cipro should have provided these warnings years ago, noting that the first indication of a possible link between long-term peripheral neuropathy and fluoroquinolone antibiotics came in a study published in 2001. If adequate warnings had been provided about the risk of permanent neuropathy problems, plaintiffs indicate that they may have avoided painful and debilitating injuries.
Given the risk of nerve damage and other injuries associated with the antibiotics, the FDA issued a new drug safety communication in May 2016, urging doctors not to prescribe fluoroquinolones for many common infections that are uncomplicated and have other available treatment options, indicating that the risks associated with the antibiotics outweigh the benefits. The federal regulatory agency considered available information on the risk of peripheral neuropathy, tendon ruptures, retinal detachments and other health concerns linked to the drugs at that time.
More recently, research has also suggested that the same collagen degradation issues that cause the drugs to increase the risk of tendon ruptures and retinal detachment may impact the aorta.
As a result, a growing number of aortic aneurysm lawsuits and aortic dissection lawsuits are also being pursued against the drug makers, alleging that the painful and potentially life-threatening complication may have been avoided if proper warnings had been provided to users of the antibiotics. It does not appear that information about the link between fluoroquinolones and aortic injuries will be included in the scheduled "science day."
"*" indicates required fields