Segway Lawsuits
July 24, 2008
By: AboutLawsuits
A number of reports of product defects and malfunctions involving the Segway personal transporter have resulted in severe and debilitating injury for riders.
STATUS OF SEGWAY LITIGATION: At least 13 people have filed a Segway lawsuit alleging malfunction and product liability lawyers are reviewing potential cases throughout the United States for Segway accidents resulting in serious and permanent injuries.
MANUFACTURER: Segway, Inc.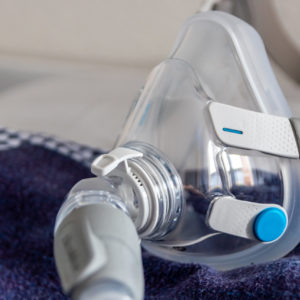 Did You Know?
Millions of Philips CPAP Machines Recalled
Philips DreamStation, CPAP and BiPAP machines sold in recent years may pose a risk of cancer, lung damage and other injuries.
Learn More
OVERVIEW: The Segway two-wheel personal transporter was invented by Dean Kamen and first made available to the public in 2003. A revolutionary technology is employed in the Segway which allows the rider to balance on two wheels whether in motion or at rest.
The Segway scooter is controlled through an intelligent network of control systems, mechanical assemblies, propulsion mechanisms and sensors. The sensors and accelerometers are designed to detect changes in terrain and body position, and the dynamic stabilization technology allows the human body to balance on the Segway platform and control the vehicle's movement through shifts in weight.
SEGWAY RECALLS: In 2003, shortly after they were first introduced, approximately 6,000 Segways were recalled as a result of a defect which caused the personal transporter to stop suddenly when the batteries ran dry.
In 2006, a second Segway recall was issued for about 23,500 vehicles after a software defect was identified which could cause them to suddenly go backwards at a high speed.
SEGWAY SAFETY ISSUES: In addition to the problems addressed by the recalls, a number of isolated software glitches, manufacturing defects and product failures have been reported by users of the Segway scooter. Users have had Segway accidents when their unit stopped suddenly, jerked unexpectedly or failed to properly respond to controls, causing them to lose balance or be get knocked off the scooter.
As a result of the high speeds which the two wheel transporters can achieve, a product defect poses a substantial risk that the ride could cause a serious Segway injury, including:
Neck and Back Injury
Traumatic Brain Injury
Fractured Arms or Legs
Concussions
Kale

April 14, 2015 at 1:51 am

Anything on wheels can be wrecked. I have been on 6 differant segways and use the, at least five days a week at work and use them hard. Wrecked twice and both times are because I made the mistake and ran over something resulting in the segway to go down. It balances on wheels, if those wheels lose tractioin it will fall obviously. Its ot about pulling the handlebars forward or back, its in your f[Show More]Anything on wheels can be wrecked. I have been on 6 differant segways and use the, at least five days a week at work and use them hard. Wrecked twice and both times are because I made the mistake and ran over something resulting in the segway to go down. It balances on wheels, if those wheels lose tractioin it will fall obviously. Its ot about pulling the handlebars forward or back, its in your feet and that sudden acceleration is you freezing up your body. Trust me. Its operator error.

Nicolas

November 9, 2014 at 9:53 pm

this morning I was writing a loaner segway on Sanchez Avenue in Burlingame where a kid and his mom waved at me while I was going 6 mph I decided I to increase my speed I lean forward and try to push my speed a little bit suddenly the Segway took off doing literally over 25 miles an hour and went down to the floor suddenly stopped throwing me off 10 feet up in the air and I landed on my front ches[Show More]this morning I was writing a loaner segway on Sanchez Avenue in Burlingame where a kid and his mom waved at me while I was going 6 mph I decided I to increase my speed I lean forward and try to push my speed a little bit suddenly the Segway took off doing literally over 25 miles an hour and went down to the floor suddenly stopped throwing me off 10 feet up in the air and I landed on my front chest I feel that all my ribs are broken both of my knees hit the ground hard both of my arms scraped from my hands to my elbow both my palms scraped and I hit the ground with my chin badly I can hardly breathe luckily no one saw me despair me the embarrassment I pulled the segway from under someone's car and I activated again Road on it slowly with excruciating pain to my house which is around the block parked it turned it off and still haven't found anyone to drive me to the hospital waiting for my wife to show up so I can get a ride I have a feeling I am hurt badly keep in mind I have placed an order on a high-end latest model segway the cost close to $8200 and I'm waiting to receive it , and I was using the loaner that they provided temporarily until my new one arrive , anybody have any inputs on similar incident please send me an email thank you.

Thomas

August 2, 2014 at 10:11 pm

June 26,2014 riding at the Queen Mary in. long Beach Ca. Pulled up to curb in front of QM and dismounted my Segway. Both feet are on the ground and I'am still holding onto the Segway handlebar on the right side with my right hand ,when all of the sudden the unit took off throwing me onto the curb. I landed on the curb and broke my femur in three places. I do beleive that the Segway I had malfunct[Show More]June 26,2014 riding at the Queen Mary in. long Beach Ca. Pulled up to curb in front of QM and dismounted my Segway. Both feet are on the ground and I'am still holding onto the Segway handlebar on the right side with my right hand ,when all of the sudden the unit took off throwing me onto the curb. I landed on the curb and broke my femur in three places. I do beleive that the Segway I had malfunctioned for some reason unknown to me.

Mike

June 17, 2012 at 1:53 am

I too had an incident when I was riding along and my Segway x2 stop for no reason throwing me to the pavement on my shoulder, after rolling on to my back in pain I realized I ran one wheel into a chain link fence. That was my FAULT! I am sorry for the injuries everyone toke on your fall! But keep in mind anything can and could happen if you don't want it to happen STAY OFF!!

Jan

July 15, 2011 at 6:35 pm

My husband was riding along on his Segway and it just unexpectedly quit on him, making him skitter across the asphalt head first. He suffered a closed head injury (now permanent) and torn ligaments in his thumb. The batteries showed fully charged and all witnesses to the accident all state the same thing... he was riding along and all of a sudden the Segway stopped with no warning. The asphalt he[Show More]My husband was riding along on his Segway and it just unexpectedly quit on him, making him skitter across the asphalt head first. He suffered a closed head injury (now permanent) and torn ligaments in his thumb. The batteries showed fully charged and all witnesses to the accident all state the same thing... he was riding along and all of a sudden the Segway stopped with no warning. The asphalt he was riding on had no bumps or pot holes and there was no gravel or dirt. It was a normal smooth paved surface. He had been riding the Segway for 2 years, so he was an experienced operator. The unit had all its current software upgrades. We have yet to be able to replicate the problem and Segway has been less than forthcoming about what the problem might have been. Now, we are faced with long term medical difficulties and financial hardship due to the ongoing head trauma and cost of my husband's care. He has been unable to work since the accident and now has seizures, short-term memory loss and constant confusion. We need to find someone who has had experience in handling a case like this.

Philip

January 21, 2011 at 7:46 pm

I have been an ambassador for Segway for over 3 years, I have ridden my Segway XT over 1,000 hours, I dare say I have become very proficient while riding a Segway. Until while riding across a busy street when I stopped in the middle next to an Island My Segway stopped made me fall forward then backward after being clipped by a cars rearview mirror. The driver did not stop and I was laying on the [Show More]I have been an ambassador for Segway for over 3 years, I have ridden my Segway XT over 1,000 hours, I dare say I have become very proficient while riding a Segway. Until while riding across a busy street when I stopped in the middle next to an Island My Segway stopped made me fall forward then backward after being clipped by a cars rearview mirror. The driver did not stop and I was laying on the ground with cuts and bruises and a broken foot which I found out the next day when I went to the Dr. I come to find out I have other problems, which are keeping me from driving. I have sent my Segway in after the dealer checked it out to no avail. I was told they are not allowed to repair the Segway, yet they charged me to look at it. The dealer sent the Segway to the Factory 1 month ago and after numerous calls to individuals and getting no reply I feel compelled to let others know that the Service of a Segway is lacking to say the least. I have no way to go to the grocery store or drugstore or just get out. I am home bound because I do not have any mode of transportation with out it. I am very disappointed in Segway. 9

Michael

November 13, 2010 at 1:26 am

Ok i will chime in. IF you were riding your bkike down the road and the front tire locked up for no reason and threw you over the top of the bike hurting or killng you..... you then find out the hub on the front wheel is defective i think the manufacture would be to blame. If you ride a segway in a straight line at speeds allowed by the manufacture and it just stops balancing and throws you to th[Show More]Ok i will chime in. IF you were riding your bkike down the road and the front tire locked up for no reason and threw you over the top of the bike hurting or killng you..... you then find out the hub on the front wheel is defective i think the manufacture would be to blame. If you ride a segway in a straight line at speeds allowed by the manufacture and it just stops balancing and throws you to the ground breaking bones or killing you i think manufacture should find out WHY and be held accountable.

Karl

October 12, 2010 at 11:50 pm

I often wonder if a bicycle was invented today, would it ever be legal to make them? They take a long time to learn to ride, and almost everyone who does falls off at least once. Segways are a machine. Simple as that. They do what they are told. If you tell it to drive into a post or a wall or another segway, that is exactly what they do. It is time to leave mamby pamby land, and act like an[Show More]I often wonder if a bicycle was invented today, would it ever be legal to make them? They take a long time to learn to ride, and almost everyone who does falls off at least once. Segways are a machine. Simple as that. They do what they are told. If you tell it to drive into a post or a wall or another segway, that is exactly what they do. It is time to leave mamby pamby land, and act like an adult. Do something, and have fun. Do that same thing wrong, and pay the consequenses. Don't blame the machine, or the twig, or the poor guy who fell off a cliff. Next time you do something, pay attention to what you are doing, and do not do something stupid. Stupid hurts, and it should.

Dave

October 5, 2010 at 6:47 pm

Norman, Since you brought it up, let's talk about the owner of Segway riding his machine over a cliff. If you do a Google search on the words "bike fall cliff" you will find no less than a dozen accounts of people riding bicycles over cliffs. Many died, some survived. No doubt all new what they were doing and weren't first time bike riders. Do you think that ANY of those accident victims sued [Show More]Norman, Since you brought it up, let's talk about the owner of Segway riding his machine over a cliff. If you do a Google search on the words "bike fall cliff" you will find no less than a dozen accounts of people riding bicycles over cliffs. Many died, some survived. No doubt all new what they were doing and weren't first time bike riders. Do you think that ANY of those accident victims sued the manufacturer of their bicycle or blamed the bicycle for the accident? Does this mean that bicycles are unsafe? Do your homework and you will see some SCARY stats on bicycle accident and injuries: http://www.helmets.org/stats.htm It's all about the rider of ANY device taking responsibilty for their own actions.

Norman

October 1, 2010 at 5:00 am

As far as you comment goes Seamus lets see what would happen to you if you fell off a Segway and have your arm shattered or worst then that, idiot. You wake up. My eyes are wide open, I'm living proof that these machines aren't all what they seem to be I have a disability to prove it. Ask the owner of the company..Oh woops that's right, he died last weekend. I thought he was responsible enough bei[Show More]As far as you comment goes Seamus lets see what would happen to you if you fell off a Segway and have your arm shattered or worst then that, idiot. You wake up. My eyes are wide open, I'm living proof that these machines aren't all what they seem to be I have a disability to prove it. Ask the owner of the company..Oh woops that's right, he died last weekend. I thought he was responsible enough being the owner and all. Go to hell goof.

Seamus

July 18, 2010 at 7:49 pm

When someone crashes a car, is it the cars fauly? No. When someone crashes a motorbike, is it the bikes fault? No. When someone crashes a Segway, is it the Segways fault? NO People need to take responsability for themselves and realise their limitations and if your not capable of using a modern, innovative machine then don't use it and stop moaning. All these "accounts" of the Segway "sudden acc[Show More]When someone crashes a car, is it the cars fauly? No. When someone crashes a motorbike, is it the bikes fault? No. When someone crashes a Segway, is it the Segways fault? NO People need to take responsability for themselves and realise their limitations and if your not capable of using a modern, innovative machine then don't use it and stop moaning. All these "accounts" of the Segway "sudden accelearating" (Jenni & Kathy) is a case of you not taking control of the situation and not leaning back off the handle bars when the speed limiter is telling you to. As for the wheels touching (Norman) have you ever watched formula 1 racing? what do you expect is going to happen when 2 wheels from differient machines restcict each other? The problem with progress is peoples inability to think and take responsibility for themselves. Wake up.

Norman

May 31, 2010 at 7:51 am

On May 21, 2010 I took a CitySegway tour in Washington DC. Just after 2.5 hours we were leaving gravel terrain at the National Mall to continue the tour on Capital Hill when the tour guide had us pair up and ride side by side. My tires rubbed my partners, we both fell off I sustained a shattered humerus in my right arm is now disabled. The Segway is fun to ride but appears now to have serious defe[Show More]On May 21, 2010 I took a CitySegway tour in Washington DC. Just after 2.5 hours we were leaving gravel terrain at the National Mall to continue the tour on Capital Hill when the tour guide had us pair up and ride side by side. My tires rubbed my partners, we both fell off I sustained a shattered humerus in my right arm is now disabled. The Segway is fun to ride but appears now to have serious defects if the tires rub together. We were not traveling fast at all so for it to have ran my arm over was a life altering experience lucky to be alive.

EJL

April 13, 2010 at 8:05 pm

This device is very dangerous and should not be on the market without significant disclosure as to the risks involved in riding it.

Jenni

March 23, 2010 at 7:39 pm

My boyfriend and I were on a Segway tour in San Diego when the Segway he was on suddenly accelarated and he hit a concrete potted plant on the sidewalk and was thrown from the Segway and cracked his ribs on his right side and had a concussion. He had to spend the night in the hospital. We were on vacation and had four more days left and it was cut short from his accident. This was on March 4.

Kathy

August 23, 2009 at 12:17 am

I was on a Segway tour of D.C. I felt like my Segway was going too fast and I heard the tour guide yell over the headset in my ear "lean back, lean back" and I did but it didn't slow down and I hit a concrete pole right in front of the White House. I broke my shoulder, cracked my sacrum in 2 places and dislocated my collarbone plus numerous abrasions on my hands and a huge hematoma on my hip. [Show More]I was on a Segway tour of D.C. I felt like my Segway was going too fast and I heard the tour guide yell over the headset in my ear "lean back, lean back" and I did but it didn't slow down and I hit a concrete pole right in front of the White House. I broke my shoulder, cracked my sacrum in 2 places and dislocated my collarbone plus numerous abrasions on my hands and a huge hematoma on my hip. I have already had one surgery. This was on July 29.

Dave

July 1, 2009 at 7:54 pm

I hopped on my neighbors segway on may 30th . i was riding around the yard very slowly when the wheel hit something, i was thrown off the machine and ended up with a fractured hip.. got rushed to the hospital and underwent a partial hip replacement the next day....WTF I had ridden the thing a bunch of times with no issues....maybe just a freak accident....feel lucky i did not get hurt worse.

ML

May 19, 2009 at 4:30 am

Segway's are not safe for the healthy nor was it designed as a mobility device for the disabled. Since its introduction two Segway riders have been killed, one known serious head injury and just for kicks quadriplegic injuries for another. This does not include the numerous lawsuits for face plants and other forms of bodily harm. Consumers have been and will continue to be seriously injured when t[Show More]Segway's are not safe for the healthy nor was it designed as a mobility device for the disabled. Since its introduction two Segway riders have been killed, one known serious head injury and just for kicks quadriplegic injuries for another. This does not include the numerous lawsuits for face plants and other forms of bodily harm. Consumers have been and will continue to be seriously injured when the Segway malfunctions and suddenly stops without warning or when the tires lose traction due to a twig, a flaw in the road, etc. Over the past few years I have only found three or four articles that discuss the injuries and question the safety of Segway's design in the main stream press. As a consumer, and the wife of the gentlemen who suffered the quadriplegic injuries it is difficult to read about the various groups, especially the disabled that have embarrassed the Segway without questioning the design and stability of an inverted pendulum and the potential for serious injury when thrown over the shaft on a hard surface or falling backwards. Representatives from Segway have been asked about the disabled using the Segway as a mobility device and their response is always the same. They do not want the liability and the machine is not FDA approved. They do not market to the disabled nor do they want to keep that market. Segway has a responsibility to discourage the disabled community from using the device and start educating the public on the difficulties and dangers of dismounting the Segway when the machine fails and does not go into a safety shut down. As the daughter of career military I am proud of our troops and feel deeply for those that have been injured. As a wife and now caregiver for my husband who is confined to a wheelchair I understand the desire to stand and the need for quality of life. I have seen what a Segway malfunction can do and it is not worth it. And I do not support Drafts' Segs4Vets. Please do not blindly accept this technology and design without examining the real dangers of falling from an upright position with only two ways off. Falling or thrown forward onto the shaft and concrete or off the back of the machine. Helmets will not protect you from a neck injury causing a spinal cord injury, paralysis if not death.

Doug

April 4, 2009 at 2:18 am

My father-in-law loved his Segway but came off it and broke his ribs and as a result suffered a blood clot (at least that's the best guess) and he passed away two days after his Segway accident. I now have the Segway but obviously have some concerns about it.

New York Officer Files Lawsuit over Segway Accident : AboutLawsuits.com

September 8, 2008 at 3:32 pm

[...] New York City police officer has filed a personal injury lawsuit following a Segway accident caused by the self-balancing scooter. The lawsuit alleges that the Segway malfunctioned, causing [...]

Segway Lawsuit Filed Due to Product Malfunction — AboutLawsuits.com

July 24, 2008 at 7:39 pm

[...] vehicle which has generated a lot of public interest due to its groundbreaking technology. The Segway lawsuit alleges that the personal transporter malfunctioned, causing him to fall and suffer severe personal [...]
"*" indicates required fields