Sepsis Infection Risk Seen Following Routine Hospital Stays: Study
June 16, 2015
By: Martha Garcia
A routine hospital stay after undergoing surgery may put many older adults at risk of developing a serious and potentially deadly infection, according to the findings of a new study. 
Researchers from the University of Michigan say patients are three times more likely to develop sepsis within three months of being hospitalized than at any other time, and that may be because antibiotics disrupt the balance of microbes in the body. The findings of the study were published late last month, in the American Journal of Respiratory and Critical Care Medicine.
The study linked an increased risk of sepsis to the disruption of the stomach microbiome, the natural colony of bacteria and other microbes that are necessary for healthy body function, causing dysbiosis. In the past, dysbiosis has been shown to lead to hospitalizations.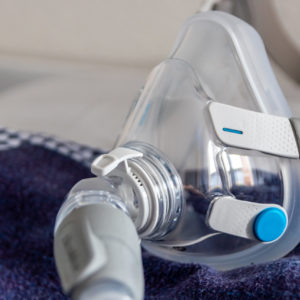 Did You Know?
Millions of Philips CPAP Machines Recalled
Philips DreamStation, CPAP and BiPAP machines sold in recent years may pose a risk of cancer, lung damage and other injuries.
Learn More
"Our findings could mean that disruption to the microbiome in the hospital may predispose older people to get sepsis later, which is different from what we already know about the acute and chronic effects of microbiome disruption," said study lead author Dr. Hallie Prescott in a University of Michigan press release. "While more work is needed to explore this further, it also opens the possibility that we might be able to prevent sepsis — by doing something as simple as helping the microbiome recover rapidly from a hospitalization."
The study focused on more than 43,000 hospitalizations of nearly 11,000 participants in the U.S. Health & Retirement Study with linked Medicare claims between 1998 and 2010.
Researchers measured three hospitalization types associated with increased severity of possible dysbiosis: non-infection related hospitalization, infection related hospitalization and hospitalizations with Clostridium difficile (C. diff). They studied patients in a longitudinal design and a self-controlled case series.
In the three months following hospitalization, about four percent of non-infection-related hospitalized patients developed severe sepsis, seven percent of patients hospitalized with infection related reasons developed sepsis, and nearly 11% of patients hospitalized with C. diff developed severe sepsis.
Research published in 2010 revealed the number of C. diff infections in hospitals are on the rise. The study showed that 90% of all hospital-acquired C. diff infections occurred after the patient had been given antibiotics.
Antibiotic Link to Sepsis Infections
Sepsis is an intestinal infection that results in a whole body response to infection. The immune system releases chemicals into the blood to fight the infection, yet this can cause inflammation in the entire body, which can lead to blood clots and leaky blood vessels.
In this latest study, researchers found the risk of sepsis was 30% higher for patients who were hospitalized for any type of infection. The risk of sepsis was 70% higher for patients who were hospitalized with C. diff. One in 10 C. diff infection survivors developed sepsis within three months of a hospital stay.
Sepsis may affect nearly 1.1 million hospital patients annually, according to the U.S. Centers for Disease Control and Prevention. One in six people who get sepsis will die because of the infection. According to the researchers of the study, more people die from sepsis than from prostate cancer, breast cancer and AIDS combined.
While researchers found an association between sepsis and hospitalization, it does not prove a causal relationship with either hospitalization or antibiotics, but comes amid increasing concerns over antibiotic overuse.
A study published last year concluded the common practice of prescribing multiple doses of antibiotics to resistant pathogens is not effective in killing the infection and may lead to the rise of antibiotic resistant bacteria, including C. diff.
A British report released last year revealed more than 10 million deaths may be attributable to antibiotic resistant infections every year by 2050 unless the overuse of antibiotics is curbed.
"*" indicates required fields