Shoulder Chondrolysis Trial to Begin July 2009 in Breg Pain Pump Lawsuit
March 24, 2009
By: AboutLawsuits
It appears that the first trial of a pain pump lawsuit, involving the development of shoulder chondrolysis after arthroscopic surgery, will begin this summer in Key West, Florida. According to court records, the plaintiff, Douglas Kilpatrick, and the device manufacturer, Breg, Inc., failed to reach a settlement during a court ordered mediation earlier this month, and the trial is scheduled to begin in the first half of July 2009.
The lawsuit was filed less than one year ago, on July 28, 2008, in the U.S. District Court for the Southern District of Florida, involving the use of a Breg pain pump which was used to deliver pain medication directly into the plaintiff's right shoulder joint space via catheter over a 48 hour period after shoulder arthroscopy in October 2004.
Approximately two years after his shoulder surgery, Kilpatrick was diagnosed with shoulder chondrolysis, which is an extremely painful regenerative disease that causes the loss of cartilage in the joint.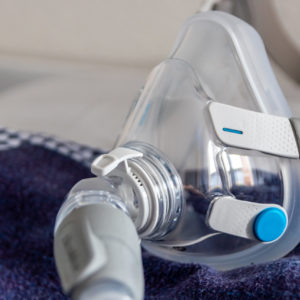 Did You Know?
Millions of Philips CPAP Machines Recalled
Philips DreamStation, CPAP and BiPAP machines sold in recent years may pose a risk of cancer, lung damage and other injuries.
Learn More
In November 2006, the 35-year-old owner of a charter fishing company in the Florida Keys, had to undergo a total replacement of his right shoulder, and given his age, he will likely require several more shoulder replacements in his lifetime.
Studies have linked the intra-articular use of shoulder pumps to the development of shoulder chondrolysis, also known as post-arthroscopic glenohumeral chondrolysis or PAGCL. It is characterized by a decreased range of motion, joint stiffness, increased pain, popping, clicking and grinding of the joint caused by a progressive loss of cartilage.
The Breg pain pump lawsuit filed by Kilpatrick alleges that Breg knew or should have known that administering the anesthetics directly into the joint space for a number of days after arthroscopy could cause chondrolysis. The plaintiff argues that Breg failed to warn about the risk of developing this disabling condition and that they were aware that safer alternative designs were available for pain management after shoulder surgery.
A number of similar shoulder chondrolysis lawsuits have been filed throughout the country against the various manufacturers of pain pumps, including Breg, Stryker Corp. I-Flow Corp., DJO, Inc., DePuy, Inc. and Smith & Nephew, Inc.
In August 2008, the United States Judicial Panel on Multidistrict Litigation denied a petition to consolidate the shoulder pump litigation during pretrial proceedings, finding that while the cases all involved the common question of whether the shoulder pain pumps caused glenohumeral chondrolysis, consolidation was not appropriate because of the number of pump manufacturers and different anesthetic drugs used in the various cases.
Since the petition was denied, all of the chondrolysis lawsuits have been proceeding as individual claims in various federal district courts. Based on the scheduling orders in the identifiable cases, it appears that the Kilpatrick-Breg lawsuit will be the first claim to be submitted to a jury.
On March 13, 2009, the mediator submitted a report to the Court which indicated that Kilpatrick and Breg have been unable to reach an agreeable settlement in the pain pump lawsuit. Therefore, the case is scheduled for trial during the two week period of July 6, 2009 before Judge K. Michael Moore.
Andrew

February 8, 2010 at 1:30 am

i had surgery in 2001. a pain pump was used after my surgery. i now suffer from glenohumeral chondrolysis. this guy is 35 and they're talking about how many shoulder replacements he might go through. i'm 25. i was 16 when my problems started.

anthony

July 13, 2009 at 7:49 pm

i had surgery on my rt shoulder jan 09, and my shoulder still pops and feels like its slipping out of the joint. im constantly in pain! my doctor showed me my MRI and explained my condition. all i can say is WOW!!!

EILEEN

July 5, 2009 at 6:45 am

I H AD SURGERY IN 6-2007. HAVE HAD CLICKING SHOULDER PAIN. I JUST DISLOCATED THE SAME SHOULDER, CALLED 911 I HAD TO GO TO THE ER. I AM NOW WEARING A SLING.
"*" indicates required fields