Misuse of ADHD Drugs, Other Stimulants Sending More Adults to ER
August 12, 2013
By: Martha Garcia
Emergency room visits associated with adults taking stimulants, such as ADHD drugs like Ritalin, have risen at staggering rates since 2005, with no decline in sight, according to a new study. 
The number of emergency room visits for patients ages 18 to 34 taking central nervous system (CNS) stimulants has risen from 5,605 in 2005 to nearly 23,000 in 2011, according to data from the public health surveillance system Drug Abuse Warning Network (DAWN). The report indicates that emergency room visits more than quadrupled during that time, especially affecting young adults aged 18 to 25.
DAWN health officials also indicate that visits involving both alcohol and stimulants, such as common attention deficit hyperactivity disorder (ADHD) medications Ritalin and Adderall, increased as well. Other stimulants included over-the-counter products containing caffeine, like caffeine pills and caffeinated energy drinks.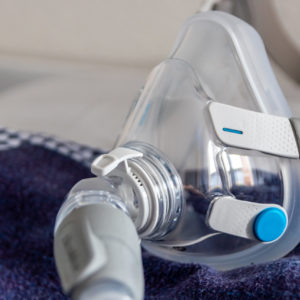 Did You Know?
Millions of Philips CPAP Machines Recalled
Philips DreamStation, CPAP and BiPAP machines sold in recent years may pose a risk of cancer, lung damage and other injuries.
Learn More
Nearly 30% of the emergency room visits involved both stimulants and alcohol. More than half of the stimulant drugs were received without a prescription at no charge from a friend or relative and 17% were bought from friends and family.
Non-medical use of stimulants has been linked to blood vessel problems, drug abuse and drug dependence. CNS stimulants often hide the effects of being drunk, when paired with alcohol, increasing the risk of alcohol poisoning or other alcohol-related injuries.
 ADHD Drug Side Effects
Health officials are concerned with the ease of obtaining CNS stimulants without a prescription, as ADHD medications are quickly becoming another drug that may pose a serious risk of drug dependency and health risks, much like opioid painkillers. Especially disconcerting to them are the reported side effects of CNS medications.
A 2009 report revealed Ritalin and other ADHD medications may be linked to fatal heart problems in children. The study found ADHD drugs increased a child's risk of sudden death due to heart problems, such as sudden cardiac events. The FDA warned parents of the possible side effects of these medications, but still cautioned them not to stop taking the drugs.
However, a more recent study published in the journal Pediatrics in 2011 took an in depth look at the effects of many ADHD drugs. The researchers found there was no heightened risk of sudden death in children. A followup study funded by the FDA concurred with the findings of the 2011 study, showing children taking ADHD drugs did not suffer heart attacks, strokes or sudden death at higher rates than children not taking the drugs.
Side effects continue to concern health officials considering the widespread usage of ADHD medications. According to the CDC, as of 2007 5.4 million children ages 4 to 17 were diagnosed with ADHD, widening the risk group with boys being 2.8 times more likely to take medication for ADHD than girls. ADHD drugs are used by 3.3 million American children under the age of 20.
"*" indicates required fields