Side Effects of Zoloft in Pregnancy Linked to Risk of Heart, Skull Birth Defects: Study
January 30, 2015
By: Irvin Jackson
Another new study seems to support the link between pregnancy use of Zoloft and birth defects, finding that women who use the antidepressant while pregnant may face an increased risk of giving birth to children with severe heart or cranial malformations. 
Canadian researchers evaluated data on 18,493 pregnancies between 1998 and 2010 involving women battling depression, comparing birth outcomes of women prescribed Zoloft (setraline) and those who were given other drugs in the same class, known as selective serotonin reuptake inhibitors (SSRIs), as well as those given non-SSRI antidepressants and those not given any drugs to battle depression.
According to findings published in the American Journal of Obstetrics & Gynecology on January 28, use of Zoloft may increase the risk of atrial and ventricular defects by more than 30%, and more than doubled the risk of craniosynostosis.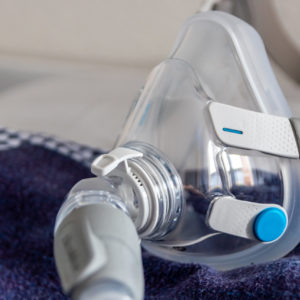 Did You Know?
Millions of Philips CPAP Machines Recalled
Philips DreamStation, CPAP and BiPAP machines sold in recent years may pose a risk of cancer, lung damage and other injuries.
Learn More
This is the latest in a series of studies that have raised concerns about the potential side effects of Zoloft when used during the first trimester, which is a time when many women do not even realize they are pregnant.
Researchers from the Sainte-Justine Hospital and the University of Montreal, both in Montreal, Quebec, found that there was not a statistically significant link between Zoloft and overall risk of major malformations, but use of the medication during the first trimester was found to increase the risk of atrial or ventricular defects and craniosynostosis, where the skull calcifies prematurely, forcing the brain to grow to abnormal shapes to fit inside the skull cavity, when they compared women who used Zoloft to their peers.
"Setraline use during the first trimester of pregnancy was associated with an increased risk of atrial/ventricular defects and craniosynostosis above and beyond the effect of maternal depression," the researchers concluded. "Non-sertraline SSRIs were associated with an increased risk of craniosynostosis and musculoskeletal defects."
Zoloft Birth Defect Lawsuits
Zoloft (sertraline) is one of the most widely prescribed medications in the United States, and has been used by tens of millions of individuals. However, several studies have suggested that use of Zoloft by pregnant women has been linked to a potential increased risk of serious and potentially life-threatening birth defects and malformation for children.
In November 2006, the FDA added warnings about a potential risk of persistent pulmonary hypertension in newborns (PPHN) from Zoloft and other newer antidepressants when taken after the 20th week of pregnancy. The side effects of Zoloft and other similar medications were linked to a six times greater risk of PPHN.
In June 2007, studies found an association between the use of antidepressants like Zoloft early in the pregnancy and a risk of abnormal skull development, gastrointestinal abnormality and brain defects.
In September 2009, a study published in the British Medical Journal (BMJ) found that SSRI antidepressants like Zoloft increase the risk of heart defects when taken during the first trimester, a time when many women do not even know they are pregnant.
There are currently several hundred Zoloft lawsuits pending nationwide involving children born with severe birth defects and malformations after exposure to the drug during pregnancy. All of the lawsuits involve similar allegations that the drug makers failed to adequately warn about the potential risk of becoming pregnant while taking Zoloft.
Since April 2012, complaints filed in U.S. District Courts throughout the country have been centralized for pretrial proceedings before U.S. District Judge Cynthia Rufe in the Eastern District of Pennsylvania, as part of a multidistrict litigation, or MDL.
As part of the coordinated proceedings before Judge Rufe, it is expected that a number of Zoloft trials will be scheduled to help the parties gauge how juries may respond to certain evidence and testimony that is likely to be repeated throughout the litigation. Although the outcomes of these "bellwether" trials will not be binding on other cases, they may ultimately facilitate Zoloft settlement agreements to avoid the need for hundreds of individual trials nationwide.
"*" indicates required fields