Implantable Silicone Medical Devices Prone to Cracking, Promoting Harmful Bacteria and Infections: Study
May 23, 2023
By: Stephanie Yanovich
Even minor bending and twisting of implantable medical devices can cause microscopic cracks, which allow the colonization of bacteria, which can result in severe and chronic infections, according to the findings of a new study.
Researchers at the University of Toronto report that mechanical deformation of elastomeric materials, such as silicone, creates tiny cracks that allow harmful bacterial colonies to form, called biofilms. The findings were published on May 11 in Scientific Reports.
Silicone is used in many implantable medical devices, including breast implants, tracheal tubes, and catheters. People who have these devices surgically implanted may be at heightened risk of developing a severe infection that prolongs their hospital stay or requires them to be re-admitted for treatment after their initial discharge from the hospital, suggests the study.
Microfractures in Silicone Medical Implants
In this study, researchers subjected various types of silicone medical devices to "stress tests" designed to measure their durability and resistance to cracking. Some of the devices were only put under minor stress, like being wiped down repeatedly with a tissue. Other devices were put under intense mechanical forces, such as heavy pressing and bending, to mimic the everyday movement and tension on the devices once they are surgically implanted in the body.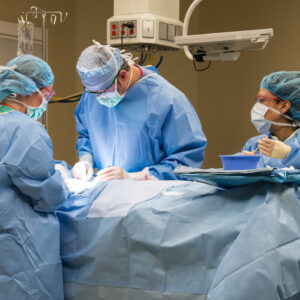 According to the findings, researchers discovered even minor stressing of the silicone medical devices produced microscopic cracks full of bacterial colonies called biofilms. Biofilms are linked to severe, chronic post-surgical infections because they are resistant to antibiotic treatments.
The researchers also noted that silicone medical devices that did not undergo any stress testing exhibited micro cracks when examined under a microscope, suggesting that cracks can be formed in these devices during the manufacturing process.
"Even the commercially produced samples that we didn't damage in any way already had micro cracks in them, straight out of the package," said researcher Desmond van den Berg in a press release announcing the study. "We suspect these are introduced via the manufacturing process, arising from the way the plastic is formed into tubes or other shapes by extrusion or injection molding."
"*" indicates required fields