Single Dose of HPV Vaccine is Enough to Protect Against Infections: Study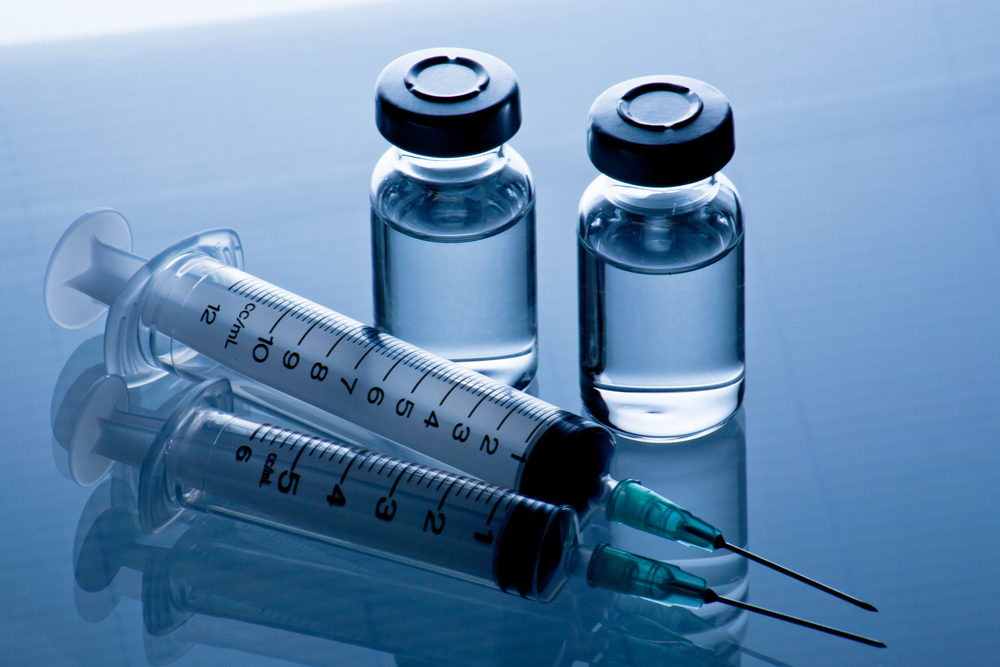 April 18, 2022
By: Irvin Jackson
Amid a growing number of Gardasil HPV lawsuits being pursued over safety concerns, the findings of a new study suggests that a single-dose human papillomavirus (HPV) vaccine is just as effective at protecting against infections that may lead to cervical cancer as two-dose vaccines, like Gardasil.
Researchers with the University of Washington School of Medicine report that single-dose HPV vaccines had almost identical outcomes to two-dose HPV vaccines, with both being 97.5% effective at preventing infections from two of the most common strains; HPV 16 and 18. The findings were published on April 11 in NEJM Evidence.
Gardasil is the only HPV vaccine approved for use in the U.S., which requires two injections and has been linked to autoimmune disorders and other health problems. The manufacturer, Merck, has faced an increasing number of product liability lawsuits in recent months, being pursued by young adults and the parents of adolescents who suffered serious and life-altering side effects from the HPV vaccine, alleging that the drug maker failed to adequately warn about the risks.
In this latest study, researchers conducted a randomized, multi-center, double-blind, controlled clinical trial involving 2,275 Kenyan women between the ages of 15 and 20, who were sexually active, had no previous HPV vaccine and who tested negative for HPV before the study began between December 2018 and June 2021.
The researchers indicate 758 women received the single-dose vaccine, 760 received the two-dose vaccine and 757 were given a meningococcal vaccine. The researchers did not indicate whether the two-dose vaccine was Gardasil.
The single-dose vaccine was designed to protect against HPV infections from strains 16/18/31/33/45/52/58/6 and 11. The two-dose vaccine was designed to protect against strains 16 and 18.
According to the findings, 38 women were diagnosed with HPV 16 and 18 infections, with 36 of those among women who received the meningococcal vaccine, and one each among women who were given the single or double-dose HPV vaccines, resulting in a 97.5% efficacy rating. The single-dose vaccine had an overall 88.9% effectiveness against all forms of HPV it was designed to protect against, the researchers noted.
"These findings are a game-changer that may substantially reduce the incidence of HPV-attributable cervical cancer and positions single-dose HPV vaccination as a high-value and high-impact public health intervention that is within reach for us," Professor Sam Kariuki, acting director general at the Kenya Medical Research Institute, said in a University of Washington press release.
Gardasil Side Effects
Since it's introduction, concerns about the potential Gardasil HPV vaccine risks emerged after one of the lead researchers responsible for developing the injection, Dr. Diane Harper, indicated that the drug's protection may only last a few years, suggesting that the risks may outweigh the benefits.
Dr. Harper reportedly said at a conference in 2009, that while Gardasil was tested on 15 year old girls, it is commonly being given to girls as young as nine years old. She has called for more detailed warnings to parents about the Gardasil risks and to provide additional information about the unknown long-term benefits for girls who are not likely to be sexually active for several years.
Many health experts strongly support the use of Gardasil, indicating any risks are negligible and claims made by those concerned about vaccinations are often not scientifically supported.
The National Cancer Institute has heralded the HPV vaccine, saying that widespread use could reduce cervical cancer deaths worldwide by as much as two-thirds. Many also suggest men get the vaccine as well in order to promote "herd immunity," which occurs when a large enough portion of the population is vaccinated against a particular disease that they act as a firewall, preventing that disease's spread even to those who are not vaccinated.
"*" indicates required fields