At-Risk Americans Should Be More Concerned About Skin Cancer: Study
June 30, 2021
By: Martha Garcia
Although most Americans have at least one risk factor for skin cancer, the findings of a new survey suggest only about one-third are concerned about getting the diagnosis, raising alarm among dermatologists.
The American Academy of Dermatology conducted a recent survey, which found more respondents are worried about getting wrinkles or avoiding a sunburn than developing skin cancer, even though 70% of those surveyed had risk factors that should lead to preventative measures.
Skin cancer is the most common type of cancer in the United States. About 70% of participants in the study had at least one risk factor for the disease, such as light color skin tones, freckles, skin that burns or reddens easily or becomes painful in the sun, as well as having blue or green eyes, blonde or red hair, 50 or more moles, a family history or personal history of skin cancer.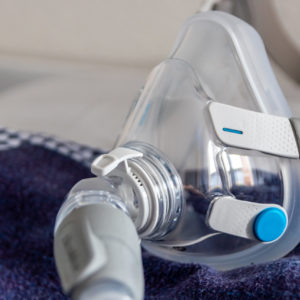 Did You Know?
Millions of Philips CPAP Machines Recalled
Philips DreamStation, CPAP and BiPAP machines sold in recent years may pose a risk of cancer, lung damage and other injuries.
Learn More
Despite seven out of ten facing an increased risk of skin cancer, only three out of ten were concerned and spend more time in the sun than they should, the survey showed. However, almost half of those surveyed said they were more worried about sunburn and a third were concerned about getting wrinkles, which is another side effect of sun exposure.
A quarter of participants reported having at least one sunburn in 2020.
"These findings are surprising and seem to suggest that many people do not take skin cancer seriously or perhaps believe skin cancer won't happen to them," said Dr. Robert T. Brodell, a professor in the department of dermatology at the University of Mississippi Medical Center. "Yet, one in five Americans will develop skin cancer in their lifetime, and nearly 20 Americans die from melanoma, the deadliest form of skin cancer, every day."
While some risk factors cannot be controlled, such as having lighter skin or having blonde hair, some risk factors can, like preventing sunburns or avoiding tanning at both indoor tanning beds and outdoors.
Both outdoor and indoor tanning is linked to increased risk of skin cancer, including the most invasive type, melanoma, especially among young women. Simply enacting an indoor tanning bed ban for teens could reduce the incidence of melanoma by 15,000 people per year.
White people have 30 times the risk of developing skin cancer than Black or Asian/Pacific Islander people. However, skin cancer is still a risk for people of color, who are often diagnosed at advanced stages when it is more difficult to treat.
Invasive melanoma is projected to be the fifth most commonly diagnosed cancer for both men and women this year.
Health experts say it is important for all Americans to practice what they call "safe sun," which includes seeking shade, wearing sun-protective clothing and applying sunscreen.
It is important to conduct regular self-exams Roughly 32% of US adults have never done a skin self-exam. Self exams include looking for the ABCDEs of melanoma and looking for changes to size and color for moles or skin lesions.
The ABCDEs include:
A : Asymmetry – One half of the spot is unlike the other half
B : Border – Irregular, scalloped, or poorly defined border
C : Color – Varying colors from one area to the next
D : Diameter – Size greater than 6 millimeters, or about the size of a pencil eraser
E : Evolving – Spot looks different from the rest or is changing size, shape, or color
"*" indicates required fields