Skin Cancer Screening Shows Questionable Results for Early Melanoma Detection: Study
August 02, 2016
By: Irvin Jackson
Government researchers say it is unclear whether screening for skin cancer actually helps reduce the number of deaths from melanoma, due to the high rate of misdiagnosis, which can lead to unnecessary biopsies, adverse events and overtreatment. 
The U.S. Preventive Services Task Force (USPSTF) issued a recommendation statement last week in the Journal of the American Medical Association (JAMA), indicating that there is insufficient evidence to conclude that visual screening for skin cancer actually provides health benefits overall, particularly for non-lethal forms of skin cancer like basal and squamous cell carcinoma.
There was a little more evidence that screening for melanoma, a serious and potentially fatal form of skin cancer, helped, but the evidence was inconclusive, according to the task force, which estimated that 76,400 men and women will develop melanoma in the U.S. this year, and 10,100 will die from it.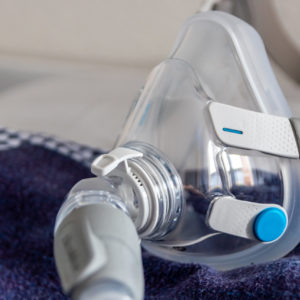 Did You Know?
Millions of Philips CPAP Machines Recalled
Philips DreamStation, CPAP and BiPAP machines sold in recent years may pose a risk of cancer, lung damage and other injuries.
Learn More
At issue is whether the screening finds enough actual cases of melanoma and other forms of skin cancer early enough for effective treatment and to prevent death in the case of melanoma. Those have to be weighed against the number of misdiagnosis cases, complications from treatment that may have been unnecessary and other health risks that come with treating skin cancer.
"The potential for harm clearly exists, including a high rate of unnecessary biopsies, possibly resulting in cosmetic or, more rarely, functional adverse effects, and the risk of overdiagnosis and overtreatment," the task force warned. "The USPSTF concludes that the current evidence is insufficient to assess the balance of benefits and harms of visual skin examination by a clinician to screen for skin cancer in adults."
Indoor Tanning Melanoma Concerns
The statement follows a study published in JAMA Dermatology in January, which found that the use of indoor tanning appears to be increasing the rate of melanoma diagnosed in women under the age of 30.
In that study, melanoma rates overall increased by 74% among indoor tanners compared to people who don't tan indoors between the ages of 25 to 59.
The findings correlate with those of a 2014 study that revealed younger tanners face a higher risk of developing cancer after using indoor tanning beds than compared to tanning outdoors. Teens were more likely to develop basal cell carcinoma at a much earlier age if they used indoor tanning beds.
Researchers believe the higher frequency of tanning and younger starting age are contributing factors to women under 30 experiencing increasing rates of melanoma, compared to older women or men.
In another study published in 2014, researchers revealed tanning may also be quite addictive for the nations teens and young adults. Repeated exposure to UV light caused a physical dependence and addiction to tanning, explaining why many people who begin tanning frequently continue to tan.
Nearly 80% of the women said they had tanned indoors compared to 44% of men. Women under the age of 50 had higher rates of melanoma than men, but men over the age of 50 had higher melanoma rates than women.
Another study published in 2013 in JAMA Internal Medicine found young white women are more likely to ignore the risks associated with indoor tanning, placing them at higher risk of developing cancer.
Indoor Tanning Restrictions Sought
In 2013, the FDA assigned new hazard classifications to indoor tanning devices, upgrading them to a moderate risk device, class II, from the earlier classification of low risk, or class I, in an effort to warn indoor tanners of the risk of using the devices.
Despite that move, last year the nation's doctors called on the FDA to place even more stringent regulations on tanning devices.
Late last year, the FDA proposed new rules for tanning beds, calling for teens to be restricted and requiring adults to sing frequent waivers to acknowledge the high risk.
"*" indicates required fields