Smoker's Lawsuit Results in $300M Verdict Against Tobacco Company
November 23, 2009
By: AboutLawsuits
In what is believed to be the largest single plaintiff award to date against a tobacco company, a Florida jury awarded $300 million in compensatory and punitive damages to a former smoker who filed a lawsuit against Philip Morris USA over her emphysema.
Cindy Naugle, 61, was awarded $56.6 million for past and future medical expenses, as well as pain and suffering. The jury from Broward County Circuit Court also levied a $244 million punitive damage award against the tobacco company.
Naugle, who said that she began smoking in 1968 to make herself look older, alleged that she would have never started smoking if she had known of the potential health effects. The smoker's lawsuit claimed that the tobacco companies knew smoking caused a variety of lung diseases, but kept those side effects hidden.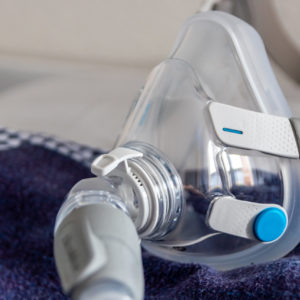 Did You Know?
Millions of Philips CPAP Machines Recalled
Philips DreamStation, CPAP and BiPAP machines sold in recent years may pose a risk of cancer, lung damage and other injuries.
Learn More
As a result of smoking for about 25 years, Naugle claimed that she suffers from emphysema, requires around-the-clock oxygen and is confined to a wheelchair due to how easily she is winded. The jury found her to be 10% responsible for her own condition, meaning that while Philip Morris is responsible for all of the punitive damages; it is only responsible for 90% of the compensatory damages.
Naugle's case is one of about 8,000 smoker lawsuits filed against tobacco companies in Florida, known as Engle Progeny lawsuits. The cases stem from a 2006 decision by the Florida Supreme Court, in Engle v. R.J. Reynolds Tobacco Co., to vacate a 2000 verdict in a class action lawsuit. Although the appeals court overturned the $145 billion verdict awarded on behalf of an estimated 700,000 smokers, plaintiffs were allowed to file individual claims and use the liability findings from the class action trial.
Tobacco companies have called the ruling unfair and unconstitutional, because it allows juries to look at a previous jury's findings. However, plaintiffs have pointed out that they must still prove that the addiction caused the damages, as opposed to the damage being caused by the choice of the smoker to start smoking.
Kevin

May 28, 2023 at 12:27 am

I am a smoker I have been smoking since I was 14 years old just recently I had a bleeding stroke the doctor said it was caused by smoking it is very hard to quit.

Natasha

April 29, 2022 at 11:06 am

My husband & I both have lost our parents from lung cancer all were smokers & all were gone too soon the oldest was 65 after a lifelong battle of debilitating raspatory health. It's not a perfect world by no means but at least you have to show I.D. & be of age to buy them now. Just trying to look at the bright side.

Drenda

December 30, 2020 at 3:11 am

I am 55 years old,just diagnosed with throat cancer. My voice box with 13 lesions. I will have to start radiation soon. It's all because of smoking cigarettes!

DANIEL

March 13, 2020 at 3:44 pm

I,M 72 YRS OLD, I GOT ADDICTED TO CICARETTES AT 12 YRS OLD, I HAVE COPD, I HAVE TO USE A NEBULZER 4 TIMES DAILY PLUS A RECUE INHALOR, I,VE TRIED TO QUIT HUNDREDS OF TIMES BUT I,AM TOO ADDICTED...NEED HELP IF YOU CAN..THANK YOU

Ninfa

November 13, 2019 at 2:49 am

my father dies of massive cerebral hemorrhage(stroke) back in 1996..He was a chained smoker.

LES

February 10, 2019 at 8:55 pm

SMOKING GAVE ME C.O.P.D AND BECAUSE OF THE C.O.P.D NOW MY HEART IS BAD ALL DUE TO SMOKING I URGE EVERYONE THAT SMOKES TO QUIT BEFOR IT IS TO LATE.

Betty

November 17, 2017 at 10:35 pm

I understand those thinking these lawsuits are strictly for money, but to the tobacco companies, isn't it all about the money as well, the billions of dollars they receive from getting people addicted to cigarettes, despite the lives they know cigarettes are killing and destroying? People who start smoking in today's society know some of the risks associated, but back in the 60's when my brother [Show More]I understand those thinking these lawsuits are strictly for money, but to the tobacco companies, isn't it all about the money as well, the billions of dollars they receive from getting people addicted to cigarettes, despite the lives they know cigarettes are killing and destroying? People who start smoking in today's society know some of the risks associated, but back in the 60's when my brother started sneaking cigarettes from our parents at the age of 14, a time when cigarette commercials ran consistently throughout the day on the few channels we had on our black and white tv, cigarette commercials targeted to make you look "cool" and part of the "in crowd" if you smoked, and if you didn't smoke you were basically portrayed as a nerd or loser, and naturally to a teenager its very important at that age to look "cool" in front of their peers. There were no warnings on cigarettes at that time, no age limit to purchase them, as my parents often sent me inside the store at age 8 to get them a pack of cigarettes. Cigarettes are physically and mentally addictive, a habit that is EXTREMELY hard, and for some impossible to quit. Both my parents died at early ages from cigarette related illnesses, and just this week my brother, a smoker since age 14, had amputation of two of his fingers from Beurgers Disease. Though a somewhat rare disease, the physician stated it is caused solely from nicotine in cigarettes, and if he quits smoking further amputations MAY not be needed as it takes several months for the nicotine to be totally out of his system. Throughout the years he has tried numerous ways to try to quit smoking, including nicotine patches, Wellbutrin, Chantix, etc., nothing worked. Since the amputations and Beurgers Disease, and the extreme pain he is now having to live in daily, he was finally able to quit smoking, but strongly advises anyone to please not start cigarettes, and if you smoke, to please do whatever you can to stop before the cigarettes totally destroy your life.

Kallie

August 15, 2017 at 3:53 pm

My husband smoked for 68 years from age 14 until he had surgery for heart problems and that was in January of 2016. He had COPD before and after of course and had all of the symptoms and more. Bad coughing, I got the doctors to put him on oxygen 24/7 which helped. But he just got worse and worse and eventually died of Stage IV COPD. I want to sue Big Tobacco for his death.

Rebecca

July 27, 2017 at 2:47 pm

I have stage 3 lung cancer. I had to have weeks of radiation and chemo. I now have a huge medical bill to pay. Am I qualified to receive any of this payout money?

Sandra

June 15, 2017 at 12:38 pm

My Brother passed in August of 2016, from Lung Cancer. I have been a smoker for more than 50 years, how does the little guy file for there share of Tobacco payout?

Robert

June 12, 2017 at 10:50 am

Been smoking since I was 14 years old because my parents smoke and it was cool. So I thought. I smoked more to collect camel dollars and marlboro miles to collect free stuff. I am now 49 years old and have numerous medical problems mostly caused by smoking. I've tried every know way of trying to stop smoking short of committing suicide. I am even on my second go around of Chantix hoping it will fi[Show More]Been smoking since I was 14 years old because my parents smoke and it was cool. So I thought. I smoked more to collect camel dollars and marlboro miles to collect free stuff. I am now 49 years old and have numerous medical problems mostly caused by smoking. I've tried every know way of trying to stop smoking short of committing suicide. I am even on my second go around of Chantix hoping it will finally do the trick as it did seem to help more than any other alternative I've tried before. I am getting more and more desperate to stop smoking as my health fades faster and faster My most recen trip to the doctor was very depressing which prompted me to try the second go around of chantix. I fear my life is going to be cut way too short and am very depressed. If I only knew then what I know now. I need help!

jimmy

May 26, 2017 at 5:22 pm

I have developed copd and emphysema and I am on 3 inhalers and oxygen dayly

Weldon

April 20, 2017 at 5:32 am

Wden I was 11 years old I started working and smoking (now 70). Yeah it was the thing to do . When I joined the military it was still cool. It was in c-rations. I tried to stop smoking and when I failed I ended up smoking more (a negatibe impact was people reminding me I wasn't smoking) . When I retired from military I was smoking 10 packs. In 1994 I had a miocardial infarction and a few more sin[Show More]Wden I was 11 years old I started working and smoking (now 70). Yeah it was the thing to do . When I joined the military it was still cool. It was in c-rations. I tried to stop smoking and when I failed I ended up smoking more (a negatibe impact was people reminding me I wasn't smoking) . When I retired from military I was smoking 10 packs. In 1994 I had a miocardial infarction and a few more since then. I'm up to about 10 stents also. I also developed COPD and am on oxygen and use inhalers. I am very susceptible to pneumonia. Can't do for myself. Very well . My wife died in 2000. For the people who are saying I should have been more responsible, I have been and be carekar of karma.

Karen

October 11, 2016 at 4:08 pm

I would like to know why these families have not recieved a offer or settlement. For pain and suffering don't they know these families have been though enough. Thank you

Crystal

August 26, 2016 at 4:47 pm

To Dan: I understand too. As a 12 year old with two quarters for lunch and a vending machine in my middle school I could buy a pack of Marlboro form for fifty cents, I made a choice. I was a cool middle school kid now! No warnings that I'd be a 54 year old disabled skinny woman who worked herself into the poor house. I'd still rather buy cigs than food.

Pauline

July 13, 2016 at 2:13 am

I has emphysema from smoking and other problems with my lungs but the worst I witness my husband whole family die from lung cancer including my husband it sad because we were all lied to and we all suffering yes we did choose to smoke but we didn't know the damage smoking cause not until we all was addicted and try to quit and couldn't yes I think that cigarettes company should be liable for eve[Show More]I has emphysema from smoking and other problems with my lungs but the worst I witness my husband whole family die from lung cancer including my husband it sad because we were all lied to and we all suffering yes we did choose to smoke but we didn't know the damage smoking cause not until we all was addicted and try to quit and couldn't yes I think that cigarettes company should be liable for every death had they told the truth in the beginning I don't think a lots of peoples probably wouldn't never smoke I know I would've and my husband would be alive. .he died at the age of 60 on December 29th 2012 we were married for 38 years I feels as I died the same day after being together for 43 years I can't get it together cause he took care of me I can't even started dating he was my life. .

Randy

June 15, 2016 at 3:29 pm

My wife passed away 12/21/2011 from lung cancer (mucinous adenocarcinoma) She was only 44 and started smoking at the age of 10. There was no history of cancer with her family and the Dr. said it was caused from smoking. The tobacco company would send coupons on her birthday for major discounts to purchase cigarettes to increase their sales and usage. We traveled from Alabama to MD Anderson in Texa[Show More]My wife passed away 12/21/2011 from lung cancer (mucinous adenocarcinoma) She was only 44 and started smoking at the age of 10. There was no history of cancer with her family and the Dr. said it was caused from smoking. The tobacco company would send coupons on her birthday for major discounts to purchase cigarettes to increase their sales and usage. We traveled from Alabama to MD Anderson in Texas every 20 days for awhile and then she was able to get into an experimental cancer treat at Vanderbilt cancer center in Tennessee traveling there every 20 days for treatment for over a year. I don't know which is worse the chemo or the cancer.

Mitchell

May 17, 2016 at 2:28 pm

My father had died of lung cancer he was smoking his whole life he couldn't stop the kids have gotten to his lymph nodes he died of melanoma

Mike

May 14, 2016 at 4:57 pm

My mother passed away from Lung Cancer and COPD and if you ever see the pain and suffering these individuals go thru, it's life changing for all involved to say the least. I have smoked for 36 yrs. and it's not that easy for people to quit once they've become addicted to nicotine, having said that, at the time I began smoking, Tobacco Companies promoted smoking as the cool thing to do, there was n[Show More]My mother passed away from Lung Cancer and COPD and if you ever see the pain and suffering these individuals go thru, it's life changing for all involved to say the least. I have smoked for 36 yrs. and it's not that easy for people to quit once they've become addicted to nicotine, having said that, at the time I began smoking, Tobacco Companies promoted smoking as the cool thing to do, there was no warnings on the packs then and addictive properties were added to the Tobacco purposely by the Tobacco Companies in order to increases sales, all the while they hid the Dangers from the very people they were pushing their product on.

Brian

May 13, 2016 at 9:52 pm

Some people, kids for example, see others doing it and try it before they can read and get addicted. So, Frank should shut up. Also, I think everyone who did tobacco or any product that hurt them should get some money.. I also believe there should be murder trials against these companies and other companies killing innocent people.

Haddie

February 11, 2016 at 9:54 pm

I lost my mom to C.O.P.D. it is said smoking is harder to quit than heroine. Cigerette companies glorified smoking. They didn't warn people of the dangers. Personally our law makers should be held accountable. Why haven't they made cigerettes/nicotine illegal?? Knowing all the facts. But they refuse to legalize cannabis for illnesses smoking have caused. Cannabis is known to help/aid many diseases[Show More]I lost my mom to C.O.P.D. it is said smoking is harder to quit than heroine. Cigerette companies glorified smoking. They didn't warn people of the dangers. Personally our law makers should be held accountable. Why haven't they made cigerettes/nicotine illegal?? Knowing all the facts. But they refuse to legalize cannabis for illnesses smoking have caused. Cannabis is known to help/aid many diseases such as C.O.P.D. Those of us left behind have pain and suffering. It's been 8 months since my mom passed on. My mom was 6 days shy of her 68th Birthday. She did quit smoking about 17 years earlier. It was easier for her because she was hospitalize for what smoking caused. C.O.P.D. isn't just a smokers disease. There are other factors chemicals, pollution, genes, second hand smoke. So those criticizing those who smoked. Get off your high horse and stop acting like your shit don't stink!!! I am sure you have a bad habit. First one is judging others. No one is perfect. All that smoke wish they never did. One is my mom. She quit when she was younger. But started again because being around other smokers was hard and tempting. Throw a recovering addict in a situation I'm sure many will relapse. I am suffering the loss of my momma. My best friend. Because of these legal drug dealers. Selling cigerettes should be illegal period!!!! God Bless those suffering. ❤

Bill

January 8, 2016 at 5:08 am

Started smoking very youngio and could not stop. I had repiratory failure and they found advanced lvlr cancer of the larynx During the 3 months of radiation treatment, I was so sick and with the help of my doctor and nurses I was able to stop smoking. I spent 8 years finishing a masters degree in teaching only to have the cancer and CPOD take it all away. Five year nowa survivor I keep constant w[Show More]Started smoking very youngio and could not stop. I had repiratory failure and they found advanced lvlr cancer of the larynx During the 3 months of radiation treatment, I was so sick and with the help of my doctor and nurses I was able to stop smoking. I spent 8 years finishing a masters degree in teaching only to have the cancer and CPOD take it all away. Five year nowa survivor I keep constant watch for cancer and deal with breathing treatment and meds everyday not allowing me to work.

Elvin

October 25, 2015 at 6:49 am

I've lost a lot of my teeth. I believe that smoking menthol cigarettes caused this. I started smoking in my teens and quit 2 years ago. I am 46 now and the teeth that I still have are deteriorating. Can I sue for dental expenses? 13 teeth gone and 19 teeth not looking well. Please, I need help.

Teresa

August 19, 2015 at 3:35 am

I started smoking at the age of 14, I did not know the health risk from smoking, I have tried to no avail to quit smoking, I have asked my state for 200 dollars to go to a hypnotist, do to I seen it work for my brother and a few of my friends and all I get is patches which I don't want to put on my skin do to allergies to chemicals I cant believe they sue for us and we cant get $200 to try and qui[Show More]I started smoking at the age of 14, I did not know the health risk from smoking, I have tried to no avail to quit smoking, I have asked my state for 200 dollars to go to a hypnotist, do to I seen it work for my brother and a few of my friends and all I get is patches which I don't want to put on my skin do to allergies to chemicals I cant believe they sue for us and we cant get $200 to try and quit smoking who are they to say which method we should do to quit smoking, I feel very upset that they sue to take control of our funds from big tobacco but in the end we are left suffering with a attitude of we have to do the cheapest thing available I am now suffering from COPD Emphysema my right lung has plueral parenchymal scar disease posteriorly in right upper lobe I am allergic to Cat Scan Dye Gel so test can be compromised even seeing me suffer the only thing doctors say is you need to quit smoking easier said then done especially when they wont help you quit the way you want to, $200 could of maybe helped me from getting worse but all my money goes on rent and bills so much for getting the money from the state who sued big tobacco .

Kenneth

August 3, 2015 at 9:16 pm

Please help me find an attorney that is willing to listen to my testimony about this bout with cancer and what the Doctors say caused this disease in my body...

Cheryl

April 14, 2015 at 2:19 pm

I do have COPD caused by years of smoking and am looking for a lawyer to pursue a lawsuit against a tobacco company. Is there one who can help me?

yvonne

February 7, 2015 at 10:12 pm

it is true that smoking causes copd. i have to stay home most of the time and have no outside activites. if anyone reading this email that knows a law firm i could contact that handles these problems, thanking you in advance for your help in this matter.

Thomas

August 5, 2014 at 3:55 pm

I have been smoking for 16 years now and I can not stop smoking it's like a drug that I can't get off of and i was just wondering if I could sit at the back of company cause I really can't breathe that good

John

July 22, 2014 at 8:20 pm

I HAVE COPD VERY BAD AND MY LUNGS ARE LIKE SWISS CHEESE. AND I WOULD LIKE TO KNOW IF I HAVE A CA.

ramona

July 21, 2014 at 2:55 pm

I have been smoking since i was 15 trying to fit in to the in crowd...I'm 31 now and have made several attempts to quit smoking...i was wondering could i file a lawsuit against the tobacco company for severe tooth loss and pain.....Years ago they didn't tell us how addictive and how bad menthol cigs were on teeth....???

Deborah

July 12, 2014 at 7:57 pm

My father was a smoker for many years and died with Cancer from smoking. My sister filed a tobacca suit..there is 8 children and a stepmother..when the Engle trust was settled the lawyers took their fee the stepmother got % and what was left probate split between 8 of us...my question is for anyone out there another settlement has come in and the stepmother gets it all we get nothing, we were exsp[Show More]My father was a smoker for many years and died with Cancer from smoking. My sister filed a tobacca suit..there is 8 children and a stepmother..when the Engle trust was settled the lawyers took their fee the stepmother got % and what was left probate split between 8 of us...my question is for anyone out there another settlement has come in and the stepmother gets it all we get nothing, we were exsposed to the smoke just as she was...the attorneys will not talk to some of us about it only the executors which is her daughter's. Anyone know anything about this????

mary

April 27, 2014 at 1:38 pm

I WRITTEN A LETTER TO THE TOBACCO COMPANY TNO REPLY FROM TOBACCO COMPANYS IAM GOING TO PULBISH IN THE NEW PAPERS I HAS BLADDER CANCER SURGERY IHAVE A BOSNIAK CYST IN MY RIGHT KIDNEY I AM DEALING WITH MY HUSBAND WHO HAS AZHEIMERS THE POLTICIANS IN WASHINGTON LETS THEM GET WITH BY TAKING BRIBES

elizabeth

April 2, 2014 at 2:26 am

I have lost all my teeth sue to smokeing

MARY HELEN

July 19, 2013 at 2:29 am

I have two cancers in my bladder diagnosed May 16, 2013., after noticing blood in 2012 and 2011, followed by surgery in May 2013., followed by chemo treatment. The doctor said cause was smoking Marlboro Light cigarettes, which I smoked for about 35 years.

myrna

June 26, 2013 at 5:32 pm

my dad was a smoker but now he recently found out he is in stage 2 of emphasema and has copd. He is basically disabled and i need help finding a lawyer to help sue the tobacco company if it is possible.

DAVID

February 5, 2013 at 4:04 am

I WILL BE 52 TOMORROW,I STARTED SMOKING WHEN IT WAS COOL TO BE THE MARLBORO MAN.SINCE BEING DIAGNOSED WITH COPD,I HAVE HAD MY GALLBLADDER REMOVED AND HAVE SEVERAL COLONOSCOPIES AND ENDISCOPIC PROCEDURES.I HAD A SURGEON CROIPPLE MY RIGHT HAND IN THE TWO CTS SURGERIES I HAVE ENDURED.I AM LOSING ALL MUSCLE MASS AND JUST HAD CATARACTL SURGERY ON BOTH EYES WITH ONE EYE BEIN DAMAGED AND YET I CONTINUE T[Show More]I WILL BE 52 TOMORROW,I STARTED SMOKING WHEN IT WAS COOL TO BE THE MARLBORO MAN.SINCE BEING DIAGNOSED WITH COPD,I HAVE HAD MY GALLBLADDER REMOVED AND HAVE SEVERAL COLONOSCOPIES AND ENDISCOPIC PROCEDURES.I HAD A SURGEON CROIPPLE MY RIGHT HAND IN THE TWO CTS SURGERIES I HAVE ENDURED.I AM LOSING ALL MUSCLE MASS AND JUST HAD CATARACTL SURGERY ON BOTH EYES WITH ONE EYE BEIN DAMAGED AND YET I CONTINUE TO SMOKE.SO IF ANYONE HAS A MAGIC PILL THAT DOES NOT INCLUDE PATCHES,CHANTIX,HYPNOSIS,PLEASE EMAIL ME WITH YOUR BRIGHT IDEA PLEASE AND ANY PERSON THAT HAS NEVER SMOKEFPLEASEDONOT RIDICULE OTHERS.ANY COMPANY THAT PURPOSELY MANIPULATES A PRODUCT TO HOOK CHILDREN ON A DRUG NEEDS TO BE PROSECUTED JUST LIKE A DRUG LORD,NOT REWARDED LIKE THE THE TOBACCO INDUSTRY WAS.THE CIGARETTE INDUSTRY IS BILLIONS RICHER TODAY THAN IT WAS IN 2006I LIVE ON $710.00 A MONTH,I WONDER WHAT THEY LIVE ON. THANK-YOU FOR YOUR TPIME

tracy

January 19, 2013 at 1:18 am

my husdand steve died from small cell lung cancar he got sick sept 30 2012 and died dec 6 2012 he smoked 32 years i still smoke and cant stop he was 51years old dec 4 2012

Belinda

January 11, 2013 at 11:02 pm

2and 1 half years ago my mother was told by her doctor that she had a mass on one of her lungs. they began treatment right--away. They put her on oxygen and other medication for her lungs at home, plus she went in for cemo-theropy at least 2-times a week. Nothing helped to make the mass smaller.So, they tried somthing called laser-direct to the mass.I was told by a doctor that the mass was smalle[Show More]2and 1 half years ago my mother was told by her doctor that she had a mass on one of her lungs. they began treatment right--away. They put her on oxygen and other medication for her lungs at home, plus she went in for cemo-theropy at least 2-times a week. Nothing helped to make the mass smaller.So, they tried somthing called laser-direct to the mass.I was told by a doctor that the mass was smaller and my father was told the mass was gone; who knows. We were left in the dark untill, one night my mother couldn't breath at all; she started flayling her arms in the air and crying really hard. My mother was a strong women before this illness hit her; she went from 168 pounds down to about 96 pounds and was sick all the time, couldn't eat or breath at all. I did not know what to do for her, but try to keep mother cleaned-up and I fed her all I could get her to eat. That morning she got so bad and I knew she couldn't breath, I called 911 and they took her to the hospial and made her comfortable. By the time my father and I got to her room in the hospital, they had her off the oxygen and she looked liked she was sleeping. I asked the nurses why was she taken off her oxygen? I was told she didn't need it anymore. We went into a separate room to talk about getting someone into help me; like hospice or a nurse. All of a sudden a nurse came running in and said my mother had just takin' her last breath. My father and I went running to her room;once I looked at her I knew she was gone. So did my dad,we both started to cry and holding on to each other. I got really mad all of a sudden and I wanted to know why she got cancer now, she quit smoking at least 2 and one--half years befor the day she was told of the cancer in her lungs. She was told that the mass was caused by the smoking of Camel-non filters, then the camel filters to help her quit easier, then she went on the patches to quit totally and it all worked. But not soon enough........

Puanani

November 30, 2012 at 1:21 am

My mother and grandfather died from smoking. Im 56 and i 've been smoking for almost 30 years..i AM SO SICK OF IT and yet i just cant stop,I use two diffrent inhalers one is a streroid and its killing me as well, and if i knew then what i know now i would have never started,Im afraid to go out in plublic because i cough so bad.

derek

May 4, 2012 at 2:39 am

its obvious these idiots had no loved ones who suffered with these symptoms and they are probably smokers as well..i had my mom and dad die horribly over smoking and why dont these idiots look at whats inside the cancer sticks that make it adictive?and the lawsuits are for when the tobacco companies didnt put all that on the warning labels..did they continue to smoke? yes they did..some peeps can [Show More]its obvious these idiots had no loved ones who suffered with these symptoms and they are probably smokers as well..i had my mom and dad die horribly over smoking and why dont these idiots look at whats inside the cancer sticks that make it adictive?and the lawsuits are for when the tobacco companies didnt put all that on the warning labels..did they continue to smoke? yes they did..some peeps can strong will theirselves to stop and most others cant beat the adiction as like crack users cant stop..but the only difference between the 2 is that cigarettes are legal and crack isnt so when you idiots state that someone is looking for easy money..i sure hope you dont have to watch your loved ones suffer in that manner.

awisewon

January 3, 2012 at 10:19 pm

This is a nation founded for and by the people the framers well intended that every aspect of law benefit the side of the people above all else we have long forgotten that as a nation in though an practice. when ever a company for any product causes damages to the health and well being of its product users there should be no need for lawyers that company should man up pay for the damages it caused[Show More]This is a nation founded for and by the people the framers well intended that every aspect of law benefit the side of the people above all else we have long forgotten that as a nation in though an practice. when ever a company for any product causes damages to the health and well being of its product users there should be no need for lawyers that company should man up pay for the damages it caused and correct the problem so not to cause further damages to others and write it off as lesson learned and cost of doing business they are not going to loose any money all the Tobacco companies and government did in these lawsuits was pass their losses to the new wave and current users of their products and make more money after they where sued than before the fact.. Every company that gets sued evades its punishment by passing its losses off on its consumers in the case of tobacco it makes the victims twice victims by making them pay the cost of damages in these lawsuits wake up people. Laws need to be made that freeze their ability to pass on their losses in lawsuits to their victims and consumers. The losses need to be put wherein they justly belong Stock Holders and Company Leadership those who rule and run these companies and profit the most. The states and government has been lying its tails off its taken billions and billions in profits from taxes on these products over the years and has had the ability to raise that tax all along if they felt it was not covering the medical damages they where paying due to low income smokers and no health care. They have long had laws in place for states and government to sue for damages any 3rd party that caused damages enough to people that they had to pay for their care and have chosen not to or when and if they do they use the victims to recover for themselves and screw the victims who often get less than standard medical care. What you should be asking is Where is all that Tax money Collected for Booze and Tobacco and other Harmful to health and environment type products and these companies made to pay all the damages their products cause with no excuses no defenses! Lawyers should come out from the wood work and from under every rock when citizens are harmed and judges and juries alike should always side with the citizens and those harmed by these products and no caps should ever be placed on lawsuits and repeat offenders need to be sued to the point they are bankrupted to send a clear message to companies put out safe products or you will all be held strictly accountable and maybe the next person who starts selling products that are useless or pose dangers will correct themselves or be put out of business. Paint companies would have sold far more paint had they never put toxic lead in it to make the paint last longer in the weather instead they willfully chose to put well know toxins in their product to a unsuspecting and uneducated public They all deserve life in Prison at the top levels and anyone who aided and abetted them in not holding them accountable who gives a crap what it cost them they should have thought about that before they pumped their poisons out to the public and that means the law makers and judges who still are protecting these companies and not holding them fully accountable, You buy a old company and its products you bought its good, its bad or its in different unless you got it in writing they will be responsible for its past damages caused to consumers before you buy such a company if you didn't and honestly didn't realize they should share in those damages. Every Person we hold in poverty and oppression in America is the longer we hold our nation in Poverty and Oppression would you rather have a nation of 50% poor or 50% middle class Think about it you do the math the stronger our people are economically the more we can with ease help out those with lessor means in America and throughout the world.

awisewon

January 3, 2012 at 9:33 pm

These products have long been known to cause cancer and other serous illness and Death Gen R>E> Lee died of throat cancer. These are some of the most useless products on the plant that where handed out like candy to our armed forces in the 2nd WW Glamorized by Hollywood and the Music Industry just as drugs where, Lead Paints, Asbestos Agent Orange, Mustard Gas where all well know by their ma[Show More]These products have long been known to cause cancer and other serous illness and Death Gen R>E> Lee died of throat cancer. These are some of the most useless products on the plant that where handed out like candy to our armed forces in the 2nd WW Glamorized by Hollywood and the Music Industry just as drugs where, Lead Paints, Asbestos Agent Orange, Mustard Gas where all well know by their makers and seller to kill and cripple These People all belong in Prison for murdering and crippling of hundreds of thousands of innocent people workers have no choices where they work, Armed Forces have no choice what weapons are used in wars. Smokers where lied to for years most where made targets in their youth using sublime messaging an glamor to prompt the use of a highly addictive product know today as the most addictive product on the plant states and the government have aided and abetted not only in their use and abuse but in the billions in profits. Putting a warning label is no defense companies lie, states lie, doctors lie, lawyers lie, governments lie.Studies say one thing then a yr or so later claim the have new evidence now the product is bad or good coffee is one that comes to mind. Then with smoking the countless number of toxic chemicals they add into the product some we know designed solely to keep the smokers addicted. Lawsuits are not enough not by far these companies committed GENOCIDE in mass numbers and deserve to not only be sued and their Estates Sued but to be bankrupted out of business and sent to prison for life and every public leader that voted to earn money from these products sued and sent to prison right along with all of them and these families paid for their damages and losses and pain and suffering and triple damages to our entire military families those who laid their lives on the line for freedom and justice and to protect our rights and nation as Americans and this is how you repay them by poisoning our people that gave their lives for our freedom DISGUSTING COWARD DEMONIC DEMONS THE LOT OF YA THAT SUPPORT These Chemical Murdering Scumbags.

Jennifer

December 21, 2011 at 6:23 pm

I have smoked since i was 12 yrs. old. I have suffered from the added chemicals to tobacco that push you to smoke more and more. I have suffered dental problems. I feel that they also lowered the thoughts of the dangers by placing "lights" and ultra lights on the packs. Marlboro is who i blame. As well i never knew menthol was worse and i am hooked. I feel i should be compensated for the hidden th[Show More]I have smoked since i was 12 yrs. old. I have suffered from the added chemicals to tobacco that push you to smoke more and more. I have suffered dental problems. I feel that they also lowered the thoughts of the dangers by placing "lights" and ultra lights on the packs. Marlboro is who i blame. As well i never knew menthol was worse and i am hooked. I feel i should be compensated for the hidden things never shown in cigarettes.

Patrick R

June 28, 2011 at 3:12 am

I have lost almost all of my teeth so I went to smoking. then i had to quit because of back issues than i went back to using skoal. Who do I call to see if I have a case. I may end up getting mouth cancer. would someone please help me

chris

June 11, 2011 at 4:52 am

i started smoking when i was 15 not knowing any better . and it was cool at the time iam 39 now and struggle with this addiction . and even thou i know the ill effects now from smoking , and countless attempts at quiting . i have yet to over come .and i know sooner then later something its gonna catch upto me in the worst way .and even knowing that i still struggle with quiting . i have severe[Show More]i started smoking when i was 15 not knowing any better . and it was cool at the time iam 39 now and struggle with this addiction . and even thou i know the ill effects now from smoking , and countless attempts at quiting . i have yet to over come .and i know sooner then later something its gonna catch upto me in the worst way .and even knowing that i still struggle with quiting . i have severe dental problems from smoking . so on that note i strongly think cigarrette companys and the goverment responible for allowing the sales of these products just because they tax it to no end its ok would they allow heroin be sold legaly if they could tax it oh yeah they did . so if theres a lawyer out there willing to repersent me to help get the funds to help with my dental problem and my future alements from this drug . and helpwith the quiting of smoking . i tried the free patches from the smoking hot line doesnt work . in fact everytime i try them i smoke more after wards . why are they being allowed to sell cigarrets thats what pisses me off

Brian

May 7, 2011 at 2:46 am

I was diagnosed with non small cell squamus cell lung cancer at the age of 24 I now am 32. I smoked for several years it is very addicting. I now am left with two fifths of my lungs. Along with years of doctor bills. Why did the states get all the money from the tabacoo settlements to balance the budgets and the people who suffered with the disease have to pay?

mary

February 10, 2011 at 5:18 pm

My husband has emphysema or copd, he has to have breathing treatments, and inhalers 4 times a day, he is 85 years old, diagnosed about 8 or more years ago and still was unable to stop smoking until he could hardly breathe, he started smoking when he was a child and got more addicted each year. medication is expensive but can't breathe without it. He rarely go out of the house, because he gets exau[Show More]My husband has emphysema or copd, he has to have breathing treatments, and inhalers 4 times a day, he is 85 years old, diagnosed about 8 or more years ago and still was unable to stop smoking until he could hardly breathe, he started smoking when he was a child and got more addicted each year. medication is expensive but can't breathe without it. He rarely go out of the house, because he gets exausted quickly. I have 2 sons who still smoke even watching their father struggle to breathe. They try to stop, then start again. I blame cigarette companies for additives causing addiction. They send coupons for free cigarettes to entice people . I also have 2 sisters who died from smoking and one who is very ill with emphysema and still can't stop.

larry

August 18, 2010 at 6:17 pm

my dad died this year from smoking as it states in his medical papers i have from the hospital after 53 yrs of smoking..He had empahsema lung cancer suffered a heart attack and a sever stroke from smoking.He started just before entering the air force which he got cigarettes cheaper on base,,He started with camel then switched to marlboro cause of the cowboy smoking...My dad was considered a cowboy[Show More]my dad died this year from smoking as it states in his medical papers i have from the hospital after 53 yrs of smoking..He had empahsema lung cancer suffered a heart attack and a sever stroke from smoking.He started just before entering the air force which he got cigarettes cheaper on base,,He started with camel then switched to marlboro cause of the cowboy smoking...My dad was considered a cowboy cause he roped..He had a horrible death and i have over 90 pages that all state it was from smoking..He started before the surgeon general labels were on the packs and was totally addicted.

wisewon

June 19, 2010 at 10:03 pm

Cigarette companies not only knew of the dangers smoking would cause but they had their doctors and scentist hide these facts while they put slow killing poison with every intent to commit slow genocide to prevent people from collecting Social Security and other retirement benefits or at least reduce thos benefits. The used sublime messaging targeted teens with TV ads targets GI's in combat even s[Show More]Cigarette companies not only knew of the dangers smoking would cause but they had their doctors and scentist hide these facts while they put slow killing poison with every intent to commit slow genocide to prevent people from collecting Social Security and other retirement benefits or at least reduce thos benefits. The used sublime messaging targeted teens with TV ads targets GI's in combat even supplied the free in K rations while putting chemical to make them addicted and to work on the nevere systems making smokes get relief from stress while in fact creating more stress causing the smokers to smoke more boosting sales. The used hollywod stars, singers to glamorize smoking even got to where their TV ads targets certain classes of people from rich to poor and even targeted the sexes making cigarettes just for women and just for men and even teens with cool colorful billboards like booze the put these ads for the strogest brands in the poorest areas. This is a product that furthermmore was never a needed product like lead poison in house paints another product designed to commit slow murder genocide and create a slew of health issues and slowly murder then once they had millions addicted or exposed to the chemical compounds and addicted then the Gov made them put warnings about the bad products after the gov took lobby money for years from these companies and who both gov and state share profits in these products so the lawsuits should not just be against these companies but gov and state to who use the ruse they are trying to get people to stop as to why they raise the tax when in fact they only raise the tax during the best of economy and worst of economy to line their own pockets with more money from the victims instead of holding accountable the companies who produce products of poisons and dump them on the streets targeting as much of the general public as they can. Wake up America your being targeted of slow Genocide Medical Experiments foloow the money and who all had made profits from these products.

Frank

January 8, 2010 at 4:45 pm

What a joke, it is amazing how people look for easy money.. This has to be rank and the most ridiculous lawsuit ever. People know that cigarretes are dangerous and yet they continue to smoke.. We are smart enough that any chemicals we inhale or consume are toxic to our health..I drink and I know that alcohol is poison to my liver, but I am not going to turn tomorrow and file a lawsuit against the[Show More]What a joke, it is amazing how people look for easy money.. This has to be rank and the most ridiculous lawsuit ever. People know that cigarretes are dangerous and yet they continue to smoke.. We are smart enough that any chemicals we inhale or consume are toxic to our health..I drink and I know that alcohol is poison to my liver, but I am not going to turn tomorrow and file a lawsuit against the alcohol companies..

jim

December 31, 2009 at 12:41 pm

i had surgery for pvd this spring. this is a diease so painful i wouldn!t wish it on my worst enemy. caused by smoking for over 50 yrs, but cig companies dont tell you this. next step i am told is amputation of both legs. cig companies told us how good they were when i started smoking. have tried chantix and every other stop smoking device to no avail. anyone who has had pvd, can tell you about th[Show More]i had surgery for pvd this spring. this is a diease so painful i wouldn!t wish it on my worst enemy. caused by smoking for over 50 yrs, but cig companies dont tell you this. next step i am told is amputation of both legs. cig companies told us how good they were when i started smoking. have tried chantix and every other stop smoking device to no avail. anyone who has had pvd, can tell you about the pain getting to the point where you can only sleep about 30 min before waking up screaming with pain.

Dan

December 20, 2009 at 4:36 am

This is to "Marcus' and " Kelly . Look at the evidence. Yes they did smoke but they we lied to. The cigs co put things in there product from what i read. Look at the evindence not the $$$$$ that is in the claims. Money will never replace the lost love ones. I know i am there and been there for many a year.

kelly

December 2, 2009 at 11:57 pm

This is PATHETIC. People need to take personal responsibility for the decisions they make. So, do I sue Nestle's for the fact that I never knew that chocolate would make me fat????

Marcus

December 2, 2009 at 8:00 pm

This lawsuit is stupid Did the Company force her to start smoking? did thay force her to continue? this is just another example of people not wanting to take responsibility for there own actions millions of people stop smoking daily you would think that when she noticed the negative affects of smoking in her 25 years of smoking she would have stopped. this is the same as if i load a gun and shoot [Show More]This lawsuit is stupid Did the Company force her to start smoking? did thay force her to continue? this is just another example of people not wanting to take responsibility for there own actions millions of people stop smoking daily you would think that when she noticed the negative affects of smoking in her 25 years of smoking she would have stopped. this is the same as if i load a gun and shoot my foot off then sue the gun maker for pain and suffering.

Hughey

November 28, 2009 at 12:59 am

How does one know if a case or claim has legal merit for pain and suffering damages?

michael

November 25, 2009 at 6:14 pm

my father's death was qualified to participate in the engle trust settlement, but because the trust failed to contact us, we were not included in any settlement payouts i am interested in filing an individual suit and am seeking representation
"*" indicates required fields