Social Media Addiction Lawsuit Filed By State Attorneys General Over Facebook, Instagram Impact on Children
October 26, 2023
By: Irvin Jackson
A group of states have filed a social media addiction lawsuit against Meta, the owner of Facebook and Instagram, claiming the tech giant purposefully employs features it knows will get children hooked on the sites, which has been shown to be harmful to their mental health.
Attorneys General from 35 states, led by California and Colorado, filed a federal complaint (PDF) against Meta Platforms, Inc. on October 24 in the U.S. District Court for the Northern District of California. The lawsuit claims the social media company "designed and deployed harmful features on Instagram and Facebook that addict children and teens to their mental and physical detriment," according to a press release issued by California Attorney General Rob Bonta.
In what Bonta describes as a coordinated effort, eight states have also filed lawsuits against Meta simultaneously in their own state courts as well. The lawsuits seek an injunction to try to halt Meta's use of social media addiction tactics, as well as monetary relief to hold the company financially accountable for the damage it has caused to a generation of children.
Platforms like Facebook and Instagram use features they know will addict children, the states claim, such as infinite scrolling and content alerts that prolong youth exposure to the social media websites. The lawsuit also accuses Meta of unlawfully collecting the personal data of millions of children without their parents' knowledge or consent.
Social Media Addiction Lawsuits
The complaints join a number of other social media addiction lawsuits brought against Meta and other internet companies, such as Alphabet Inc., Google LLC, YouTube LLC, Snap. Inc., TikTok Inc. and ByteDance Inc., each raising similar claims that the platforms are intentionally designed to manipulate and maximize user time and engagement, as well as the type of content they view.
The lawsuits claim these tactics cause addiction and self-destructive behavior among teens, resulting in anxiety, depression, eating disorders and psychological damage that has led to attempted or actual suicides, especially among young girls.
Each of the social media platform giants have been accused of ignoring clear evidence about the harmful consequences of their behavior, indicating that they have refused to do anything to prevent the addiction and emotional distress, since it would directly impact the profits generated.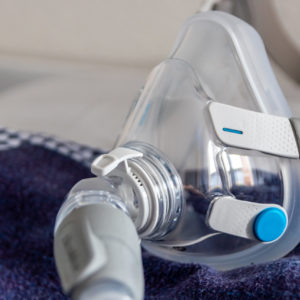 Did You Know?
Millions of Philips CPAP Machines Recalled
Philips DreamStation, CPAP and BiPAP machines sold in recent years may pose a risk of cancer, lung damage and other injuries.
Learn More
According to the press release issued by the California AG, the lawsuit was sparked by an investigation first announced by Bonta in November 2021.
"Our bipartisan investigation has arrived at a solemn conclusion: Meta has been harming our children and teens, cultivating addiction to boost corporate profits," he said in the press release. "With today's lawsuit, we are drawing the line. We must protect our children and we will not back down from this fight."
Specifically, the lawsuit accuses Meta Platforms, Inc. of violating the Children's Online Privacy Protection Act (COPPA) and various state and federal consumer protection laws.
The states attorneys general say Meta created a business model focused on maximizing young users' time on its platforms through harmful psychological manipulation, all while misleading the public on the safety of the social media sites.
Meta actively downplayed what it knew about the harm being done to children, according to the lawsuit, and it also purposely released reports that showed "misleadingly low rates of user harms."
Bonta indicates he is currently pursuing a similar investigation into TikTok.
States who have joined in on the federal Facebook and Instagram social media addiction lawsuit include Arizona, California, Colorado, Connecticut, Delaware, Georgia, Hawaii, Idaho, Illinois, Indiana, Kansas, Kentucky, Louisiana, Maine, Maryland, Michigan, Minnesota, Missouri, Nebraska, New Jersey, New York, North Carolina, North Dakota, Ohio, Oregon, Pennsylvania, Rhode Island, South Carolina, South Dakota, Virginia, Washington, West Virginia, and Wisconsin. A separate lawsuit was also filed by Florida in the U.S. District Court for the Middle District of Florida, and the District of Columbia, Massachusetts, Mississippi, New Hampshire, Oklahoma, Tennessee, Utah, and Vermont, have filed similar lawsuits in their respective state courts.
October 2023 Social Media Addiction Lawsuit Update
The Northern District of California, where the main lawsuit was filed, is also the district where more than 400 individual complaints against Facebook, Instagram, TikTok, YouTube and SnapChat have been centralized for pretrial proceedings since last year as part of a social media addiction lawsuit multidistrict litigation (MDL) under U.S. District Judge Yvonne Gonzalez Rogers.
As part of the pretrial management, it is expected that the court will establish several "bellwether" trial tracks involving the different social media platforms, to help the parties gauge how juries are likely to respond to certain evidence and testimony that will be repeated throughout the litigation.
However, if the social media addiction settlements are not reached to resolve the claims during the MDL proceedings, each individual lawsuit may later be remanded back to the U.S. District Court where it was originally filed for a future trial.
marie

November 3, 2023 at 6:11 pm

My husband was diagnosed with Parkinson's disease 2 years ago, when he was 49. He had a stooped posture, tremors, right arm does not move and also a pulsating feeling in his body. He was placed on Sinemet for 8 months and then Sifrol was introduced and replaced the Senemet, during this time span he was also diagnosed with dementia. He started having hallucinations, lost touch with reality. Suspect[Show More]My husband was diagnosed with Parkinson's disease 2 years ago, when he was 49. He had a stooped posture, tremors, right arm does not move and also a pulsating feeling in his body. He was placed on Sinemet for 8 months and then Sifrol was introduced and replaced the Senemet, during this time span he was also diagnosed with dementia. He started having hallucinations, lost touch with reality. Suspecting it was the medication I took him off the Sifrol (with the doctor's knowledge) and started him on PD natural herbal formula we ordered from Health Care HERBAL CENTRE, his symptoms totally declined over a 3 weeks use of the Health Care HERBAL Parkinson's disease natural herbal formula. He is now almost 51 and doing very well, the disease is totally reversed! Visit w w w . healthcareherbalcentre . com
"*" indicates required fields