Soda's Caramel Coloring Chemical May Pose Health Risk: Report
January 27, 2014
By: Martha Garcia
A new report indicates that the chemical commonly used to provide soda with a caramel color may pose a bigger health risk to consumers than previously thought.
According to a Consumer Reports study released last week, many popular colas contain potentially dangerous levels of the food coloring chemical 4-methylimidazole (4-Mel), which has been found to cause cancer in mice and is considered a possible carcinogenic for humans.
4-Mel is the singe most commonly used food color in the world, and is put into many beverages and food items to turn things brown. Consumer Reports found that each 12-ounce sample of Pepsi One and Malta Goya contained more than 29 micrograms of 4-Mel per bottle or can, which exceeds the limit under California's Proposition 65, which requires that any food or beverage that exposes consumers to more than 29 micrograms of 4-Mel per day to carry a health warning.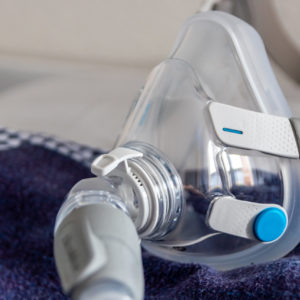 Did You Know?
Millions of Philips CPAP Machines Recalled
Philips DreamStation, CPAP and BiPAP machines sold in recent years may pose a risk of cancer, lung damage and other injuries.
Learn More
Consumer Reports is calling on the FDA to issue federal limits for the chemical, citing the potential health risks. While the FDA has maintained that there is currently no reason to believe 4-Mel is unsafe, in response to the Consumer Reports study, the federal regulatory agency has indicated that it is conducting its own set of testing and will review the available safety data.
Health Risks of Soda Coloring Chemical
The International Agency for Research on Cancer indicated in 2011 that 4-methylimidazole (4-Mel) is a potential carcinogen for humans, following a 2007 federal study that found the chemical caused cancer in rats.
To evaluate the levels of 4-Mel in widely consumed beverages, Consumer Reports tested 81 cans and bottles of different brands of soda from 5 manufacturers between April and September 2013, obtained from stores in California and New York. Of the brands that tested high during the first round, the group retested 29 samples from the same areas in December 2013.
Pepsi One tested from New York during the first round revealed 174 micrograms of 4-Mel and a can tested in California had 29 micrograms. During the second round of testing, levels had come down, but were still quite high, at 32 micrograms in New York. The products tested in California did not contain the necessary Prop. 65 health warning.
Sprite was used as a control in the study, since it contains no levels of 4-Mel. Samples of Coke, Diet Coke and Coke Zero tested consistently with 5 micrograms of the chemical or less per can.
In a response to the study, PepsiCo stated that the health warning is not required on the soda, since the average consumer consumption of the beverage is one-third of a can per day, according to their research.
While they hold to that level of consumption, the reality is high soda consumption remains a norm for most Americans. Many consumers drink one or more cans of soda per day, subjecting them to unusually high levels of the cancer causing chemical.
"No matter how much consumers drink they don't expect their beverages to have a potential carcinogen in them," said Urvashi Rangan, Ph.D., toxicologist and executive director of Consumer Reports' Food Safety & Sustainability Center.
Consumer Reports indicates that in order for the chemical to have a negligible risk, cans would need to have 3 micrograms of 4-Mel or less per container.
Other brands tested include A&W Root Beer, which had 24 to 21 micrograms; 365 Everyday Value Dr. Snap which contained 55 micrograms in New York and 10 in California; Dr. Pepper, Dr. Snap and Brisk Iced Tea.
Consumer Reports alerted the California Attorney General's Office of the findings.
There are currently no federal limits of 4-Mel established in foods and beverages.
In addition to calls for the FDA to establish federal standards, Consumer Reports is also calling for the FDA to require manufacturers to list the specific type of caramel coloring which is used. There are four types of caramel coloring and only two contain 4-Mel. Currently, manufacturers may list the chemical only as "Caramel color" or "artificial color."
"There's no reason why consumers should be exposed to an avoidable and unnecessary risk that can stem from coloring food brown," said Rangan. "Ideally there would be no 4-MeI in food."
Photo Courtesy of Marcin Wichary via Flickr
"*" indicates required fields