Hyundai Sonata Recall Issued Over Power Steering Issues
April 13, 2016
By: Russell Maas
Roughly 173,000 Hyundai Sonata vehicles have been recalled after the manufacturer received several warranty claims indicating the Electronic Power Steering (EPS) assist may fail, requiring unexpected and increased driver effort to steer the vehicle. 
The Hyundai Sonata recall was announced by the U.S. National Highway Traffic Safety Administration (NHTSA) on April 7, following reports of problems with the EPS assist failing due to a damaged circuit board.
To date, no injuries or crash reports have been received in relation to the recall, but sudden loss of power steering on Hyundai Sonata vehicles may substantially increase the risk of an accident if it occurs while driving.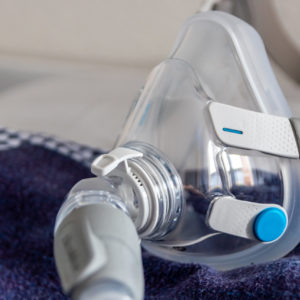 Did You Know?
Millions of Philips CPAP Machines Recalled
Philips DreamStation, CPAP and BiPAP machines sold in recent years may pose a risk of cancer, lung damage and other injuries.
Learn More
The EPS system utilizes a magnetic torque sensing device in the steering column as an input to the EPS control unit, and the control unit determines the level of steering assist required. An unexpected failure of the EPS system will result in the vehicle requiring increased effort to steer the vehicle, especially at low speeds.
Hyundai began investigating warranty claims in March 2015, and after consulting with the Korean supplier of the EPS system controls,Hyundai was informed the company changed the protective coating on the circuit boards to improve its exposure to outside elements. However, Hyundai determined that the change in the protective coating could cause the circuit board to fail or become damaged, resulting in the loss of power steering assistance.
In the event the EPS system fails, drivers may be notified by the illumination of the red "EPS" warning light in the instrument cluster located on the vehicles dash. Hyundai is warning customers that controlling the vehicle to navigate it to the side of the road or to a complete stop may require additional effort when maneuvering the steering wheel.
The recall includes 173,000 model year 2011 Hyundai Sonata vehicles that were manufactured from December 11, 2009 to October 21, 2010. The vehicles were sold throughout the United States at licensed Hyundai dealers.
Hyundai will begin notifying owners of the recall on May 30, 2016, with details of the defect and instructions on how to schedule a repair appointment at their local Hyundai dealer. Dealers will inspect and replace the EPS control unit free of charge and offer reimbursements to customers who have already had the EPS units replaced. Customers with further questions may contact Hyundai at 1-855-371-9640 and reference the recall number 143.
Louis

December 9, 2020 at 7:18 pm

October 23, 2020, I was driving East on E. Main Street in Mesa, AZ headed to the Red Mountain 202 Freeway. The light was green as I approached the intersection and I made a right turn onto the freeway frontage road to head southbound. I was driving approximately 25 mph as my car's steering became rigid and felt like my power steering had gone out. I could barely complete the right turn causing my[Show More]October 23, 2020, I was driving East on E. Main Street in Mesa, AZ headed to the Red Mountain 202 Freeway. The light was green as I approached the intersection and I made a right turn onto the freeway frontage road to head southbound. I was driving approximately 25 mph as my car's steering became rigid and felt like my power steering had gone out. I could barely complete the right turn causing my car to careen into the concrete side barrier causing damage to the front driver's side of the vehicle. Many of the dashboard lights were on with many different alerts as I pulled over with my passenger. We pulled over immediately after the collision to assess the damages and our well being for a few minutes. I then proceeded to drive to my place of work a few miles away and park the car so I could contact the dealership who had worked on my car three days prior. The next morning, October 24, 2020, I called the Horne Hyundai dealership and left a message at the switchboard for a Service Manager to call me. I informed her that I had been involved in an accident. On Monday morning, October 26, 2020 I drove the car to the dealership to be inspected. On Wednesday, October 28, 2020, I was informed by Matt Colton, Service Manager from Horne Hyundai, that it was not their issue and that I "needed to turn it into my insurance." As a result, I have not driven my unrepaired, clearly dangerous car and Hyundai denies any responsibility even though my dashboard is lit up like a Christmas tree in codes!!!!

Stefanie

August 23, 2020 at 5:23 am

Had an Eps light come on while on the freeway with my kids and I. Car just shut off was scary we could've been hit from behind or killed
"*" indicates required fields