Sports Concussion Guidelines Say Err On Side of Caution
March 19, 2013
By: Martha Garcia
The American Academy of Neurology (AAN) has issued new guidelines regarding sports concussions, advising that athletes who may have sustained a even a mild concussion should leave the game immediately.  
The AAN outlined the changes in a report published online by the medical journal Neurology on March 18. The evidence based guidelines indicate that athletes with suspected concussions should be taken out of the game and not returned until fully assessed by a licensed health care professional trained in concussion management. The guidelines come amid increased national attention on sports-related head injuries.
The guidelines also recommend an athlete who has sustained a concussion return to play slowly and only after the most severe symptoms have subsided. Conservative management for high school athletes and younger players who may require longer periods of time for recovery is advised.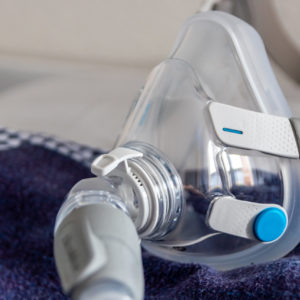 Did You Know?
Millions of Philips CPAP Machines Recalled
Philips DreamStation, CPAP and BiPAP machines sold in recent years may pose a risk of cancer, lung damage and other injuries.
Learn More
Old Concussion Grading Systems Discarded
"We've moved away from the concussion grading systems we first established in 1997 and are now recommending concussion and return to play be assessed in each athlete individually," said co-author Christopher C. Giza, MD, with the David Geffen School of Medicine and Mattel Children's Hospital at UCLA. "There is no set timeline for safe return to play."
The recommendations replace the 1997 guidelines and were determined after all current evidence concerning concussion symptoms and management published through June 2012 was reviewed. Among the studies reviewed, researchers found that the sports with the highest risk of concussion in male athletes were football and rugby followed by hockey and soccer. For female athletes, the sports that pose the highest concussion risk are soccer and basketball.
The research also found that athletes with a prior history of concussion were at greater risk of suffering another concussion, with the first 10 days following a concussion being the highest risk period for suffering another concussion.
Symptoms heath care professionals, coaches and parents should look for include sensitivity to light and sound, loss of balance and coordination, changes in memory, reaction time, judgment, speech, sleep or blackouts.
The new guidelines were endorsed by multiple athletic and healthcare associations including the National Football League Players Association, the Child Neurology Society, the National Athletic Trainers Association and the American Football Coaches Association, to name a few.
Concussion Injury Concerns
The new guidelines follow recent studies focused on the long term effects of concussions which found significant changes to the brain can occur after suffering only one concussion. Other studies have found children are susceptible to brain injury months after sustaining a concussion. Children's brains in particular are in danger of further injury for much longer periods of time than adults.
More than 1 million athletes suffer from concussions each year in the United States. As such, the Institute of Medicine (IOM) launched an extensive study involving sports-related concussions among young athletes. In addition, the National Football League (NFL) and the National Football Players Association began negotiating a deal with Harvard University last month to begin a $100 million dollar study concerning head injury and concussion treatment in athletes.
Other studies reveal a second impact to the head, or concussion, following an initial blow to the head may result in severe brain injuries. The phenomena known as second impact syndrome (SIS) may cause severe side effects and may even result in death.
Researchers also note, the severity of the concussion may not necessarily indicate the duration of time needed for recovery. Instead of grading and rating concussions based on the previous system, the AAN recommends focusing on recurring symptoms, like headache and fogginess.
They also indicate no need for absolute rest following a concussion. Athletes may engage in activities that don't worsen symptoms and will not pose a risk of repeat concussion during recovery.
"If in doubt, sit it out," said Jeffrey S. Kutcher, MD, from the University of Michigan Medical School in Ann Arbor. "If headaches or other symptoms return with the start of exercise, stop the activity and consult a doctor. You only get one brain; treat it well."
"*" indicates required fields