SSRI Antidepressants May Increase Risk of Surgery Complications: Study
May 02, 2013
By: Martha Garcia
Renewed concern for antidepressant medications comes as a new study indicates that there may be a link between selective serotonin reuptake inhibitors (SSRIs) and a higher risk of complication following surgery, such as bleeding and even death.   
In a study published in the journal JAMA Internal Medicine, researchers found that patients were more likely to experience complications after surgery if they were taking SSRI antidepressants. which include the blockbuster medications Zoloft, Paxil, Prozac and others.
Patients taking SSRI antidepressants were 10% more likely to have excess bleeding or need blood transfusions, as well as face an increased risk of readmission to the hospital within 30 days of surgery or suffer death.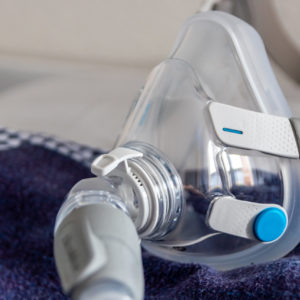 Did You Know?
Millions of Philips CPAP Machines Recalled
Philips DreamStation, CPAP and BiPAP machines sold in recent years may pose a risk of cancer, lung damage and other injuries.
Learn More
SSRIs are a common class of antidepressant drug, used to treat depression and anxiety disorders. They are among the most widely used drugs in the United States.
The study was published online April 29, and reviewed the medical records for more than half a million patients across 375 hospitals.  The patients underwent major surgery from January 1, 2006, through December 31, 2008. Researchers found a higher likelihood for adverse events in patients who were taking SSRIs before surgery than those who weren't.
Link Between SSRIs and Surgical Problems Baffle Researchers
Researchers are unclear of the exact nature of the correlation between the SSRI use and the complications. To that end, they hesitate to recommend patients stop taking SSRIs before surgery.
One theory is the antidepressant drugs may affect blood platelet functioning, which may prevent the platelets from clotting correctly. If the blood is unable to effectively clot, excessive bleeding can occur resulting in other complications.
Andrew Auerbach, lead author of the study, recommends patients speak with their doctors before they stop taking any medication prior to surgery, calling it an individual decision. His concern is that a patient's recovery could be impeded because of complications from out of control depression or anxiety after the surgery.
Doctors currently recommend against taking aspirin and certain non-steroidal anti-inflammatory drugs (NSAIDs), like ibuprofen, before surgery because of a higher risk of bleeding complications. While SSRIs may one day be a drug placed on the same warning list prior to surgery, Auerbach recommends more research first.
Some doctors err on the side of caution if a patient has a higher risk of bleeding, recommending they stop taking antidepressants like Paxil one week before surgery. Each patient can metabolize the drugs differently, increasing the risk of bleeding.
Other SSRI Concerns
Concerns over SSRI use and surgical complications come after a slew of other potential risks associated with the drugs in recent years.
Last year, research in Canada found antidepressants like Zoloft and Celexa increased a patients risk for life-threatening brain bleeds by nearly 50%. Other research published in the British Medical Journal earlier this year linked certain SSRIs, Celexa and Lexapro, to an increased risk of abnormal heart rhythms, a side effect which the FDA warned the public about in 2011.
Other side effects of the SSRI drug class span beyond blood and heart problems and include increased risk of death for ICU patients and higher risk of giving birth to an autistic child.
Lawsuits continue to mount against the makers of Zoloft over birth defects suffered by babies born to mothers who used the medication during pregnancy. Prenatal exposure has also been linked to an increased risk of children suffering seizures.
One study conducted by researchers in the U.S. and Canada found the side effects of antidepressants outweighed the benefits, concluding the drugs may do more harm than good to patients.
"*" indicates required fields