SSRI Antidepressants Do More Harm Than Good: Study
April 27, 2012
By: Austin Kirk
A new study raises serious questions about the wide-spread use of SSRI antidepressants, which include popular medications like Paxil, Zoloft and Prozac. Researchers indicate that the side effects associated with antidepressants outweigh the benefits, indicating that the drugs do more harm than good.
In a study published on-line this week by the journal Frontiers in Evolutionary Psychology, U.S. and Canadian researchers concluded that when the entire body of science is taken into account, the entire class of antidepressants known as selective serotonin reuptake inhibitors (SSRI) are neither safe nor effective.
Researchers looked at data from a number of studies, both published and unpublished, and found a laundry list of potential SSRI antidepressant side effects, including depression relapse, brain neuron death, decreased fertility, tardive dyskinesia, cognitive impairment, dementia, bone fractures, gastrointestinal illness, bleeding problems, cardiovascular disease, stroke, birth defects, seizures, respiratory arrest, death, suicidal behavior, and other problems.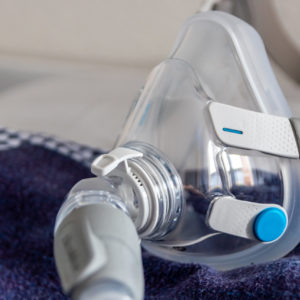 Did You Know?
Millions of Philips CPAP Machines Recalled
Philips DreamStation, CPAP and BiPAP machines sold in recent years may pose a risk of cancer, lung damage and other injuries.
Learn More
In addition to the lengthy list of risks, the researchers also note that it appears that the benefits of SSRIs are overstated due to an imbalance in which some studies are published and some are not.
Researchers looked at several Freedom of Information Act (FOIA) requests to the FDA and found that when only published studies are considered, it appears that about 95% of those studies say SSRIs have a net positive benefit. However, when all of the studies that have been done are weighed, both published and unpublished, that number drops to only 51% of studies finding that SSRIs provide an overall benefit.
The report challenges the entire premise of the use of SSRI antidepressants, suggesting that the belief that depression comes from brain malfunction may be misguided.
"An alternate view is that current diagnostic criteria do not accurately distinguish between true instances of disorder and normal, evolved emotional responses to stressors," the researchers wrote. "This latter view suggests that pharmacological disruption of depressive symptoms could negatively affect the ability to cope with or manage stressors."
Researchers suggest that the use of antidepressants may actually prevent the patient from working out the problems causing their depression. While the researchers note that further studies are needed, they concluded that SSRIs are not worth the risks.
"It is widely believed that antidepressant medications are both safe and effective; however, this belief was formed in the absence of adequate scientific verification," they wrote. "The weight of current evidence suggests that, in general, antidepressants are neither safe nor effective; they appear to do more harm than good."
SSRI antidepressants are some of the most widely used drugs in the United States, although they are a relatively new class of medications. The drugs are commonly used by millions of Americans to reduce symptoms of depression, preventing certain nerve cells in the brain from re-absorbing the chemical serotonin.
Although the drugs have been found to cause fewer side effects than older anti-depressants, previous studies have shown that users of the drugs could also face an increased risk of suicides, and use during pregnancy has been linked to a risk of birth defects from SSRI antidepressants.
Recently, a growing number of Zoloft lawsuits have been filed by families throughout the United States on behalf of children born with birth defects or malformations allegedly caused by use of the medication during pregnancy. The lawsuits allege that Pfizer failed to adequately warn about the potential risk posed by side effects of Zoloft for unborn children.
"*" indicates required fields