Bill Seeks To Limit Out-of-State Plaintiffs From Filing Lawsuits in St. Louis Court
March 27, 2018
By: Irvin Jackson
Legislation recently proposed by state Republican lawmakers in Missouri seeks to restrict the ability of out-of-state plaintiffs to file product liability lawsuits in St. Louis, after several high-profile mass tort litigations have been pursued in the "plaintiff friendly" venue.
A bill sponsored by State Representative Glen Kolkmeyer, HB 1578 (PDF), would amend a state law that currently allows large numbers of plaintiffs injured by the same party to joint together in a lawsuit, even if they reside outside of Missouri.
The current law has been used by many individuals nationwide to pool resources and fight large, multibillion dollar corporations by bring their claims in the Circuit Court for the City of St. Louis, joining plaintiffs nationwide with one claim for a local resident.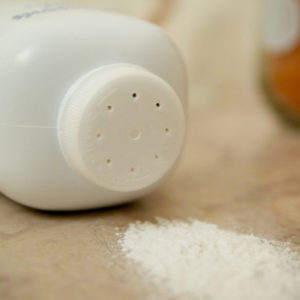 The proposed changes would prevent injuries from the same product or service from qualifying plaintiffs from joining forces, and would require each plaintiff to independently establish venue. The bill would also place more stringent requirements in defining a principal place of residence.
The state House passed the bill on March 15, in a 104-47 vote. Lobbyists for businesses and corporations have pushed for the bill, in an attempt to limit liability in St. Louis courts, where they argue juries are too sympathetic to parties injured by dangerous and sometimes deadly products.
The court has frequently been rated at or near the top of the American Tort Reform Association (ATRA)'s "judicial hellhole" list, following a number of substantial verdicts returned by St. Louis juries in recent years.
The court is the center point for a number of large mass tort cases, including Johnson Baby Powder lawsuits and Shower-to-Shower lawsuits, each involving similar claims and evidence that suggests Johnson & Johnson has known for decades that talc contained in the powder may migrate through the vagina and increase the risk of ovarian cancer, yet continued to market the products to adult women without any warnings.
In June, the U.S. Supreme Court determined that lawsuits could not be pursued against the maker of the blood thinner Plavix in states where the plaintiff did not purchase or consume the product, unless the company is incorporated or headquartered there. As a result of that ruling, many cases originally filed in St. Louis have since been transferred to the federal court system, but several large, multi-million dollar awards remain on appeal in Missouri, and plaintiffs argue that the manufacturer has sufficient ties to Missouri to be held liable in the state courts.
In addition to the talcum powder litigation, hundreds of Roundup lawsuits have also been filed in St. Louis in recent years, each raising similar allegations that farmers, landscapers and other individuals regularly exposed to large amounts of the controversial weedkiller developed non-Hodgkins lymphoma. However, those cases are unlikely to be impacted by any change in the law, as St. Louis is the U.S. headquarters for Monsanto, the manufacturer.
"*" indicates required fields