Starbucks Lawsuit Filed Over Use Of DDVP Pesticides
June 03, 2019
By: Irvin Jackson
According to allegations raised in a lawsuit filed by Starbucks employees in New York City, the coffee house chain regularly exposed workers and customers to toxic chemicals, including potentially hazardous pesticides.
The complaint (PDF) was filed by Rafael Fox, Paul D'Auria and Jill Swhiner in the U.S. District Court for the Southern District of New York on May 21, indicating that Starbuck uses a number of toxic chemicals that get into its food, fixtures and the air breathed by customers and employees alike.
The lawsuit claims that Fox was fired when he tried to bring attention to these problems.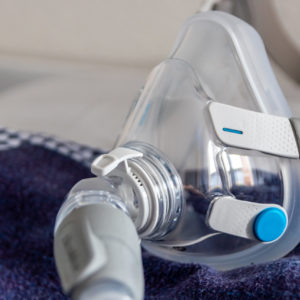 Did You Know?
Millions of Philips CPAP Machines Recalled
Philips DreamStation, CPAP and BiPAP machines sold in recent years may pose a risk of cancer, lung damage and other injuries.
Learn More
D'Auria was a pest control technician working at Starbucks Manhattan store locations since 1999, and Shwiner was the operations director for a pest control company Starbucks paid to service those same Manhattan stores.
The plaintiffs claim Starbucks fails to maintain adequate sanitary conditions in its Manhattan stores, and thus has to hire outside pest control contractors. As a result they make widespread use of the Spectrum "No-Pest" strips coated with a toxic called Dichlorvos (DDVP) which releases vapors that kill insects within about a 1,200 cubic foot area for up to four months.
"Significantly, however, DDVP is hazardous to humans, and the No-Pest Strip labeling is clear that the strips must not be used in occupied areas or in the vicinity of food or food preparation areas," the lawsuit states.
It notes that Starbucks has explicitly acknowledged that DDVP is highly hazardous and claims to have a zero tolerance policy for its misuse. However, D'Auria discovered that the strips were being used by Starbucks management personnel in almost all of its 100 Manhattan locations from 2015 through June 2018, often in multiple locations in one store.
The lawsuit indicates that D'Auria regularly photographed their placement to document and report their misuse and considered them a threat to his own safety and a threat to the safety of customers at the stores.
The strips were placed around air vents, behind the coffee bar, under and along countertops, in employee break areas and in areas of "near-permanent filth and disrepair", according to the allegations. He informed both Starbucks management and Shwiner, the lawsuit indicates.
Shwiner says she also warned Starbucks management personnel of the problem and that the strips should not be used in stores and posed a severe health hazard. This involved both passing on D'Auria's observations and reporting when she personally discovered their widespread use.
Fox also reported strips found in hidden locations throughout the store. He was ultimately fired for bringing both the test strip problem and wage issues at the stores to the attention of management, according to the lawsuit.
All three plaintiffs claimed that a root problem was the amount of filth and unsanitary conditions at the stores which required pest control over massive amounts of fruit flies and other insects.
The complaint presents claims of negligent infliction of emotional harm and unlawful wage practices in retaliating against an employee. They seek compensatory and punitive damages as well as an injunction against the stores to halt the use of the allegedly toxic strips.
"*" indicates required fields