State Medical Boards Fail to Discipline Thousands of Bad Doctors: Report
April 01, 2011
By: Staff Writers
A new report suggests that many state medical boards are not disciplining doctors for endangering patient health, even after the doctors have been disciplined by their own hospitals. 
The state medical board report, released on March 15 by Public Citizen, a consumer advocacy group, found that more than half of doctors who lost clinical privileges or were restricted by the hospital where they worked were not disciplined by their state boards, which are supposed to ensure licensed practitioners toe the line on good medical standards and keeping patients safe.
The findings provide further support for a trend identified last year by Public Citizen in a report that found many state medical boards were failing to protect patients from bad medical care.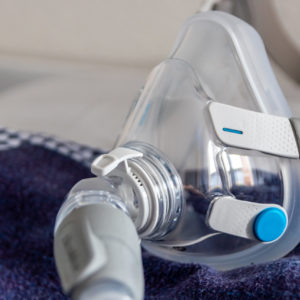 Did You Know?
Millions of Philips CPAP Machines Recalled
Philips DreamStation, CPAP and BiPAP machines sold in recent years may pose a risk of cancer, lung damage and other injuries.
Learn More
Public Citizen reports that the National Practitioner Data Bank (NPDB) indicates that there are 10,672 physicians in the United States who have lost their clinical privileges or had them restricted, but only about 45% of those doctors had actions taken against them by state medical boards. Nearly 6,000 of those doctors have faced no licensing actions from the state.
Only doctors who have had serious deviations in performance or behavior suffer clinical privilege loss or restrictions. According to a Public Citizen press release, these findings should trigger action from a state medical board, but that often does not occur.
Public Citizen found 1,119 cases where the state did not punish a doctor even though they were disciplined by hospitals for incompetence, negligence or medical malpractice, and 605 doctors who kept their license after their hospitals disciplined them for substandard care. At least 220 cases were identified where a state board took no licensing action after a doctor had been deemed an immediate threat to health or safety.
"One of two things is happening, and either is alarming. Either state medical boards are receiving this disturbing information from hospitals but not acting upon it, or much less likely, they are not receiving the information at all," said Public Citizen Health Research Group Director, and study author, Dr. Sidney Wolfe. "Something is broken and needs to be fixed."
Public Citizen wrote a letter to Secretary of Health and Human Services Kathleen Sebeluis (pdf) to re-initiate Office of Inspector General (OIG) investigations into what it referred to as "dangerously lax" disciplinary actions by state medical boards.
The states with the highest number of physicians who had received clinical privileges punishments, but were allowed to keep their licenses by state medical boards, include Delaware, Hawaii, Indiana, New Mexico, Nevada, Pennsylvania, South Dakota and Tennessee. In those states, 70-77% of physicians who lost clinical privileges in their hospitals went untouched by state medical boards.
California, Minnesota and Missouri each had at least one physician that had 12 clinical privilege disciplinary actions, but no state medical board actions. Indiana had a physician with 10.
Some of the doctors who went unpunished by state boards included a Florida doctor who had paid out a total of $1 million in medical malpractice payments across 10 different cases, two of which involved patient deaths, and who had a permanent revocation of hospital privileges since 2002. Another case involved a Texas doctor who was allowed to keep a license after 22 medial malpractice cases that resulted in $2.6 million in payments, claims of operating on the wrong body part, surgical failings, medication errors, left three patients with significant permanent injuries and was kicked out of a professional medical association in 2009 for unprofessional conduct.
"*" indicates required fields