Stelara Cancer Rates Up to 15 Times Higher Than Other Psoriasis Drugs, ISMP Reports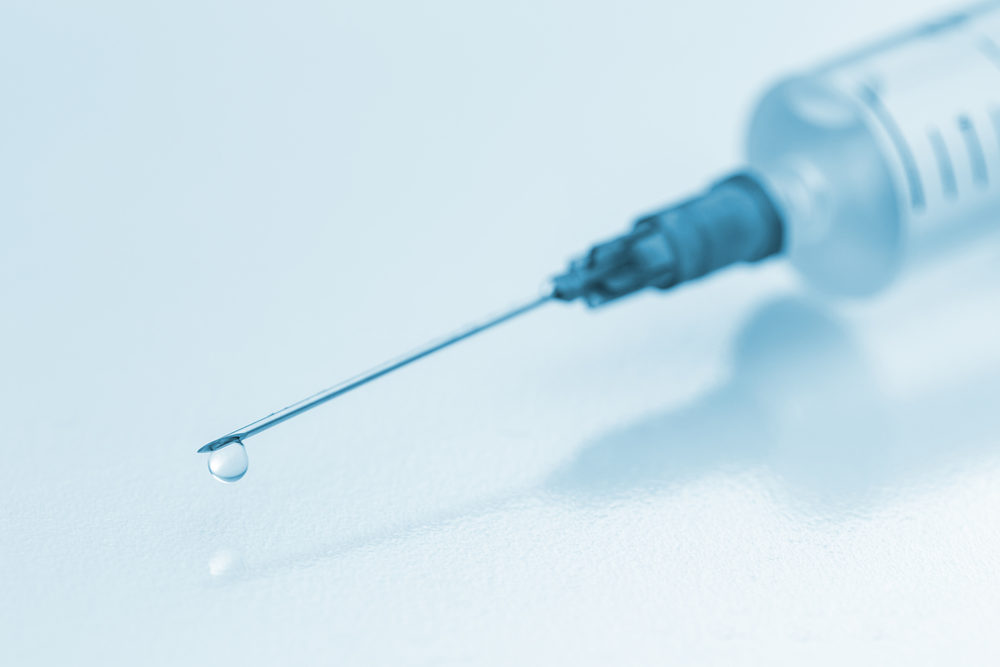 April 07, 2016
By: Irvin Jackson
A recent analysis of adverse event reports submitted to the FDA suggests that the potential risk of cancer associated with Stelara side effects may be significantly higher than similar psoriasis drugs. 
In the latest issue of the Institute for Safe Medication Practices (ISMP) QuarterWatch report (PDF), instances of Stelara cancer problems submitted to the FDA during the third quarter of 2015 were examined in comparison to report involving other psoriasis drugs.
Researchers indicate that the data suggests that side effects of Stelara may increase the risk of cancer by a factor of 15 compared to certain other treatments.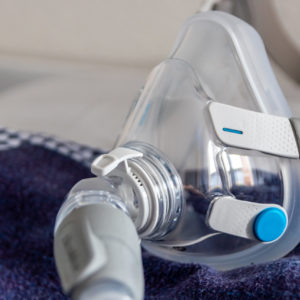 Did You Know?
Millions of Philips CPAP Machines Recalled
Philips DreamStation, CPAP and BiPAP machines sold in recent years may pose a risk of cancer, lung damage and other injuries.
Learn More
Stelara (ustekinumab) is an injectable drug distributed by Janssen, a subsidiary of Johnson & Johnson, for the treatment of moderate to severe plaque psoriasis and active psoriatic arthritis. It was first approved by the FDA in 2009. It already carries a warning that indicates it may increase the risk of malignancies, since it is an immunosuppressant.
The ISMP compared a number different psoriasis treatments and the rates of reported cancer associated with each. They included Stelara, the only interleukin 12/23 inhibitor on the market, the anti-tumor necrosis factor (anti-TNF) drugs Enbrel, Remicade, Humira, Cimzia and Simponi, the interleuken 17a inhibitor Consentyx. All of the drugs were compared to Otezla, a phosphodiesterase inhibitor 4 (PDE4) that is known not to have no autoimmune suppressing effects, so was used as a baseline.
Researchers found that the rate of cancer among patients using Stelara was 15 times higher than those taking Otezla. While patients taking anti-TNF drugs like Enbrel, Remicade and Humira were five times more likely to develop cancer than Otezla users, Stelara risks were triple that.
"The cancer signal for ustekinumab was stronger when the psoriasis cases were adjusted for differences in age and gender with an odds ratio of 18.2," the ISMP report notes. "However, the adjusted estimate excluded numerous cases where age or gender was not reported and therefore assesses smaller amounts of data."
The ISMP notes that there were signals of potential cancer risks during the Stelara clinical trials on mice and humans.
"The largest, longest clinical trial of ustekinumab excluded patients with any history of most cancers, and those with a history of non-melanoma skin cancer within the last 5 years," the report notes. "Nevertheless, at 100 weeks of followup 30 malignancies had been reported in 26 patients among approximately 1,230 patients originally enrolled. These included three cases of prostate cancer, two melanomas, and single cases of breast, colon, endometrial, and pancreatic cancer."
The ISMP reached out to Janssen as part of the report, and the drug maker indicates that it disagrees with the findings and said that the malignancy warning was theoretical, and that it does not believe there is a link between Stelara and cancer..
Psoriasis is a chronic skin disorder affecting about 7.5 million people in the U.S. and about 2% of the world's population. It often appears as thick red patches of skin topped by white or silvery dead skin cells. It can also appear as lesions, pustules or inflamed skin. About 30% of those with the disorder develop psoriatic arthritis, according to the ISMP.
Elena

November 1, 2022 at 2:03 pm

9 years of stelara use. In April of 2022, Diagnosed with soft tissue sarcoma behind abdomen wall. Has since metastasized to my lungs. Chemotherapy starts November 8th. Believe it to be a side effect of the drug. General doctor has since been suspended. Brought to her attention when lump was pea sized. She ignored twice till nurse practitioner ordered a scan revealing a malignant tumour.

Tom

May 30, 2022 at 10:31 pm

I was on Stellara for 2 years and testing to get certified for the third year found that I had Leukemia where I'd been clear in prior tests.

terry

December 26, 2020 at 1:31 pm

I have been diagnosed with stage 4 esophageal cancer. Yes I smoked but only about 2 or 3 packs a week. I have been on stelara for about 4 years

Shea

October 14, 2020 at 12:02 am

Diagnosed with DIL, PsA and Ps last year. Started stelara End of April...loading dose. Skipped 2nd load because had surgery the end of June. 10 days after surgery ended up with UTI, surgeon put me on antibiotics that flaredmy lupus and ended up with sores in my mouth. The day after I finished the antibiotic they gave me full load of stelara a couple weeks after that I noticed on of the places in m[Show More]Diagnosed with DIL, PsA and Ps last year. Started stelara End of April...loading dose. Skipped 2nd load because had surgery the end of June. 10 days after surgery ended up with UTI, surgeon put me on antibiotics that flaredmy lupus and ended up with sores in my mouth. The day after I finished the antibiotic they gave me full load of stelara a couple weeks after that I noticed on of the places in my mouth had gotten worse, while all the others went away. Went to Dentist, dentist sent me to oral surgeon who did excission biopsy and it came back invasive squamous cell carcinoma on the left underside of my tongue. He was unable to get it all and within a 2 week it had come back and spread to floor of mouth. 2nd urgent is tomorrow with head and neck surgeon. I immediately thought it may be the stelara...so this does not surprise me at all.

Marguerita

August 30, 2020 at 9:51 am

MargueritaApril 30, 2020 at 3:41 pm I have used Humira, taltz and the past 3 years Stelara for my psoriasis. I was diagnosed with TNBC ON 1/7/2020. Had lumpectomy on 2/14/2020 and now going through chemotherapy then radiation. I asked my Dermatologist should I continue my Stelara injections since it is linked to cancer. She said yes. I'm considering asking her to stop the Stelara. I'm so tired

Tyler

August 11, 2020 at 4:40 pm

I started Stelara May 26th, 2020 and I have now been diagnosed with Hodgkins Lymphoma as of August 5th, 2020. Before Stelara I was using Humira and Enbrel for about 4 or 6 months for each.

Marguerita

April 30, 2020 at 7:41 pm

I have used Humira, taltz and the past 3 years Stelara for my psoriasis. I was diagnosed with TNBC ON 1/7/2020. Had lumpectomy on 2/14/2020 and now going through chemotherapy then radiation. I asked my Dermatologist should I continue my Stelara injections since it is linked to cancer. She said yes. I'm considering asking her to stop the Stelara. I'm so tired

Kim

April 22, 2020 at 8:55 pm

See remarks on 3/28/20. I would like an attorney to review my notes for a potential case. I have now been formally diagnosed with T1N2cMO squamous carcinoma of the left base of the tongue and the lymph nodes on both sides of my neck. Here is my claim: I am a 61 year old female. I started smoking at 16 but only off and on. I also enjoyed sports so it really didn't make much sense for me to do so. [Show More]See remarks on 3/28/20. I would like an attorney to review my notes for a potential case. I have now been formally diagnosed with T1N2cMO squamous carcinoma of the left base of the tongue and the lymph nodes on both sides of my neck. Here is my claim: I am a 61 year old female. I started smoking at 16 but only off and on. I also enjoyed sports so it really didn't make much sense for me to do so. I really didn't have much of a smoking habit until my early twenties when I got into insurance work. As time went on and I was promoted to a senior level adjuster the smoking increased. I only smoked Ultra light merit 100's and would smoke 1-2 packs a day off and on. I quit several times and then I finally quit for good in 2008. I have had lung scans done yearly for years which are NORMAL. Next, I did drink alcohol but decided to quit on my own in 2004 or 2005. I have not had a drink since. In 2011 I was formally diagnosed with Crohns. I have a colostomy. I was placed on Humira but it did not work so they put me on Remicade for about 6 years until my body built up antibodies against it so I had to change to Stelara. While on the Remicade I started having a great deal of heart burn problems so I had to take antacids right and left but it caused constipation so I was given Rantidine. I was on the Rantidine for 3-4 years is my guess. The Rantidine had bad side affects and also caused constipation so I asked my new doctor to prescribe something else once I was on the Stelara. My doctor put me on Famotidine. Well, just recently I have been diagnosed with cancer in my neck and possibly the throat. I am waiting for the biopsy results of the throat. My claim is two fold. I believe that my having Crohns and a permanent colostomy and all of the medications that have followed have been the major contributing cause for the cancer yet the doctors that I have want to pin all my issues to smoking and drinking alcohol in the past. In other words, the Remicade, Stelara and Rantidine are what actually caused my cancer. I do not think that the Famotidine is part of the cause from what I can tell.

Kim

March 28, 2020 at 10:23 pm

I have used Humera, Remicade and Stelara for Crohns and have recently been diagnosed with cancer. I have to see a cancer specialist from OHSU on 4/1/20 and may have a Pet Scan which is a full body scan to find out if there are other areas within my body with cancer.

Katherine

December 22, 2019 at 6:11 am

I took stelara for two years and was diagnosed and treated for papillary thyroid cancer

Samantha

October 18, 2019 at 3:42 pm

I've been on starla injections for a year and a half and just got told i have Papillary thyroid carcinoma cancer.

Terri

September 9, 2019 at 1:38 am

I have been taking stelar for a few years I was just recently diagnosed with papillary thyroid cancer
"*" indicates required fields