Stryker STAR Ankle Replacement Fracture Problems Result in Warning To Monitor For Symptoms
November 13, 2019
By: Russell Maas
Patients and doctors are being warned about a risk of problems with Stryker STAR Ankle Replacements, which may fracture or break at a higher rate than expected, resulting in initial symptoms that may be subtle or go unnoticed.
The manufacturer issued a safety communication on October 11, indicating that individuals implanted with Stryker STAR Total Ankle Replacements distributed prior to August 2014 should be closely monitored for broken mobile bearings, which could eventually result significant pain, loss of mobility and require revision or replacement surgery.
The warning indicates that there have been more than 100 reported Stryker STAR Ankle Replacement fractures, which may be due to potential increases in polyethylene oxidation, prior to or after implantation. Additional scenarios believed to contribute to product fractures include component malalignment, surgeon learning curve, and reduced insert thickness.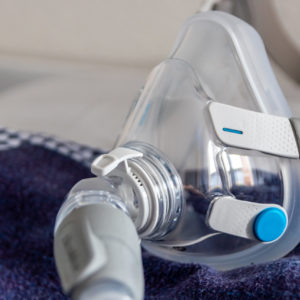 Did You Know?
Millions of Philips CPAP Machines Recalled
Philips DreamStation, CPAP and BiPAP machines sold in recent years may pose a risk of cancer, lung damage and other injuries.
Learn More
Stryker has identified certain Sliding Core series STAR ankle replacement components distributed to hospitals, which had a "shelf-life" of five years, meaning that they may have been implanted through July 2019.
Total ankle replacements are used to repair ankle joints that have been compromised and cause consistent pain, usually due to the development of osteoarthritis, post-traumatic arthritis, or rheumatoid arthritis. By replacing the ankle joint and allowing motion to occur, the procedure is intended to increase mobility and provide an alternative for patients living with pain or taking medications to provide joint pain relief.
The safety communication addresses STAR Total Ankle Replacements with catalog number 400-140, 400-141, 400-142, 400-143, 400-144, 99-0028/11, 99-0028/12, 99-0028/13 and 99-0028/14. The products were manufactured by Stryker Corporation of Kalamazoo, Michigan, where they were distributed prior to August 1, 2014 to hospitals and medical facilities across the nation.
To date, the U.S. Food and Drug Administration (FDA) has received more than 100 reported polyethylene fractures related to the impacted Stryker ankle replacement through their Medical Device Reporting System. According to a Post-Approval Study (PAS), after the first eight years of the specified ankle replacement products being available on the market, there has been a 13.79% fracture rate in patients.
Patients who have undergone total ankle replacements with the impacted models are being asked to remain vigilant for any anke replacement problems that may be a sign of a fracture. The manufacturer acknowledges that a fracture in the plastic part of the total ankle replacement can be subtle, and may not initially appear as a significant injury.
Symptoms of problems with a Stryker STAR ankle replacement may include any increased pain, inability to bear weight on the ankle, any onset of grinding or other noises in the operated ankle, or worsening instability in the replaced ankle. Patients who have experienced a significant fracture may experience severe pain, inflammation, soft tissue injuries and blistering, loss of mobility in the ankle, and possible damage to the metal components in the ankle requiring total ankle replacement.
Individuals who have experienced any of the symptoms outlined in the warning are encouraged to contact their physician immediately. Physicians are being warned to monitor patients with the affected implants closely and inform them of possible warning signs. Stryker is instructing physicians who receive reports of symptoms to perform a thorough examination and obtain x-rays to assist in identifying whether any part of the plastic has fractured.
The FDA urges doctors and patients to report all adverse events linked to the use of these implants to the agency's MedWatch adverse event reporting program.
As a result of these problems, it appears likely that a number of individuals who received the device may now pursue Stryker ankle replacement lawsuits, alleging that design defects caused the fracture or premature failure of the device.
In recent years, Stryker has also faced lawsuits over problems with certain hip replacement products, including the Stryker Rejuvenate and ABG II hip implants, which were recalled in July 2012 amid reports of failures caused by corrosion, fretting and loosening of the modular neck stem. In many cases, these problems have led to the need for a hip revision surgery and resulted in permanent injuries.
Crystal

October 22, 2021 at 7:00 am

11 1/2 years and five surgeries later I had to have a total ankle replacement and now I suffer extreme pain every day. It impacts my daily life tremendously. My doctor keeps injecting different spots in my foot to see where the pain is coming from and no results yet!!

dale

February 14, 2021 at 5:11 am

ankle replaced with star in 2010, have had nothing but pain since. plastic piece broke and surgeon replaced it still hard to walk without pain, hurts all the time , hard to sleep. Don't recommend having this ankle replacement.

Jaime

September 17, 2020 at 1:33 pm

I don't know if it fractured or not but I have been in extreme pain. I got my STAR in June in 2017. I do know it is loose and I have a bone spur. I am having a hard time with walking.

Paul

March 2, 2020 at 7:03 am

Ever since I've had my Start ankle replacement I have had severe pain every since it's very hard to walk I am very hard to work And I am in pain all the time if I don't take pain medication I cannot walk
"*" indicates required fields