Stryker Trident Ceramic Hip Replacement Lawsuits
July 10, 2008
By: AboutLawsuits
Trident ceramic hip replacement systems manufactured by Stryker Corporation, have been associated with a number of reports involving loosening of the parts and squeaking in the hip joint. These problems can reduce an individuals ability to participate in activities they otherwise would, cause severe pain, and may lead to the need for additional surgeries.
STATUS STRYKER HIP LAWSUITS: Potential legal claims are currently pending for individuals injured by defective Stryker Trident Hip Replacement parts, and additional claims are being reviewed by lawyers throughout the United States.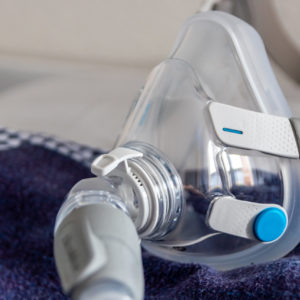 Did You Know?
Millions of Philips CPAP Machines Recalled
Philips DreamStation, CPAP and BiPAP machines sold in recent years may pose a risk of cancer, lung damage and other injuries.
Learn More
OVERVIEW: Stryker Trident hip replacement parts are relatively new, featuring ceramic-on-ceramic parts. They have been promoted and sold as more durable and longer lasting than conventional metal-on-plastic or metal-on-metal hip implants. However, a number of recipients have reported the development of severe pain, loud squeaking in the hip joint, loosening of components and premature wearing.
A study published in the Journal of Arthroplasty in 2007 found that about 7% of individuals who received ceramic implants from 2003 to 2005 developed squeaking in their hips (10 out of 143 patients). Among the control group of 48 patients who received implants made of plastic and metal, no reports of squeaking were observed.
The loud squeaky ceramic hips could be a sign of more severe problems beyond the annoyance and embarrassment it causes. Some fear that the squeaks may be a signal that the joint is prematurely wearing out, which could require a second hip replacement surgery.
STRYKER TRIDENT HIP PROBLEMS: Lawyers are reviewing the potential for Stryker Trident Hip lawsuits on behalf of individuals who developed:
Squeaking hip
Loosening of hip replacement parts
Fragments or fractures within the hip
Joint pain or discomfort which a doctor indicates is related to the implant parts
Need for additional hip surgery
In November 2007, the FDA sent a warning letter to Stryker Corp as a result of manufacturing problems found at one of the manufacturing plants that makes Trident Hip Implant and Hip Replacement parts. According to the FDA letter, Stryker received a "continual" complaints about their Trident Hip Replacement parts between January 2005 and April 2007, but failed to adequately address the problems.
In January 2008, Stryker issued a recall for two products from their Trident Hip Implant line, the Trident Acetabular PSL Cup and the Trident Hemispherical Cup, after it was discovered that contamination levels at their Cork, Ireland manufacturing plant resulted in the parts not meeting the proper standards for sterility.
STRYKER LAWSUITS: Attorneys are reviewing potential cases for individuals who have experienced substantial problems with their Stryker Trident Hip Implant. Lawsuits are being pursued throughout the United States and there are no fees or expenses unless a recovery is obtained. Submit information for review by a Stryker Trident Hip Implant lawyer, and you may be contacted if it appears you could be entitled to financial compensation.
bruce

August 26, 2015 at 12:15 am

Any help from anybody on this matter would be greatly appreciated

bruce

August 25, 2015 at 8:15 pm

I have the Stryker Trident implanted in 2006...i have had trouble every since. ..but no Lawyer will take the trident cases. .i have had several Infections

Ray

July 20, 2015 at 8:30 pm

Had total hip replacement in 2007 Stryker Trydent ceramic on ceramic got infection in 2009 had open wound that drained on incision since then had second surgery went away for two months then came back just had 3rd surgery hop 3rd time is a charm something needs to be done with these implants this is getting Riidiculous

carl

June 15, 2015 at 5:55 am

Had my left hip replaced in 2005 by Dr Padden and since then just about one year later i started experiencing noticeable squeeking that has gotten worse since then. This loud squeeking noise while bending over and lifting up is totally embarassing and is affecting my relationships with the finer sex.This has also affected my job as a hardware clerk limiting my potential and what i can do. When i [Show More]Had my left hip replaced in 2005 by Dr Padden and since then just about one year later i started experiencing noticeable squeeking that has gotten worse since then. This loud squeeking noise while bending over and lifting up is totally embarassing and is affecting my relationships with the finer sex.This has also affected my job as a hardware clerk limiting my potential and what i can do. When i frist experience this i reported it to Dr. Padden and was told this was the frist he had heard of this and nothing was further done about it no suggestions or anything.Lots of pain ever since .taking hydrocodine everyday.Contacted Lawyers and none was able to help.

Byron

January 14, 2015 at 12:19 am

I HAD A TOTAL CERAMIC HIP REPLACEMENT IN MARCH 2004 HAVE HAD NOTHING BUT PAIN SQUEAKING Whistling popping look like I'm drunk in public falling down when I go to step over a curb or rock hip doesn't want to do what the rest of my body does have to lift my leg with both hands to get in the car doctors 4 different ones have said it fine an intact so I figured that's how it is until I read these comm[Show More]I HAD A TOTAL CERAMIC HIP REPLACEMENT IN MARCH 2004 HAVE HAD NOTHING BUT PAIN SQUEAKING Whistling popping look like I'm drunk in public falling down when I go to step over a curb or rock hip doesn't want to do what the rest of my body does have to lift my leg with both hands to get in the car doctors 4 different ones have said it fine an intact so I figured that's how it is until I read these comments have a new doctor now he says he would like to do exploratory surgery can't promise anything this has put me on SSD so I can't afford to do that what do I do.

Elaine

November 22, 2014 at 1:32 pm

I had both hips replaced in 2006. They were done ten weeks apart, the left one being done last. Roughly in 2009 mine started to squeak an the dr was not concerned. At times if bending or turning it felt like the socket would slip an when I straightened out it seemed to snap back. Dr still not completely concerned . Some time the beh Ginning of 2010 it popped out of its socket leaving my legg just[Show More]I had both hips replaced in 2006. They were done ten weeks apart, the left one being done last. Roughly in 2009 mine started to squeak an the dr was not concerned. At times if bending or turning it felt like the socket would slip an when I straightened out it seemed to snap back. Dr still not completely concerned . Some time the beh Ginning of 2010 it popped out of its socket leaving my legg just hanging. Home alone I was finally able to get to the phone an get ambulance. The pain was terrible as the ball of hip had gone behind the hip bone. After X-rays an pain meds they were able to get the hip back into socket an was sent home with precautions. I was fine for roughly 6 months when I bent down to feed cats . Out again anoth guess what sitting on edge of bed bent down to pick up cats fisher trip to hospital for same procedure. After another 6 months kneeling on floor to take something from under the bed lord an behold it happens again. Back to the hospital for another pop back on. You can't imagine the pain you are in during this whole ordeal. It hurts so so much after all your legg is just hanging there an being held in place by your muscles an tendons you get terrible muscle spasms. Well finally mr dr says it's time for replacement so that is done in December of 2011. Wellll. Guess what bending down to pick up cats dish two days ago it pops out of socket once more. Back in amv Balance an the same routine at hospital . My legg is sore. Fortunately Hatley you feel nothing as they put it back together but I am tired of this people golf ski an do other recreational things ah Fter a hip replacement an I can't even pick something up off the floor for fear of ending Up in hospital to get my legg back into its socket Where do I go from here. This has only happr Need to the left hip so it is obvious that this one was not a good one but yet it was the same brand as the right. So it had to have been a defect to begin with

don

November 7, 2014 at 10:42 pm

had hip replacement surgery on 11-8-07. had trident hemispherical acetabular shell alumina insert implanted. on 3-21-11 had hip revision surgery due to pain and what doctor said was a loose cup. had severe pain, a poping noise, a squeak noise. groin pain and it would take several steps to stand upright. doctor asked me if i fell ? sent doctor a certifed letter about revision surgery and would not[Show More]had hip replacement surgery on 11-8-07. had trident hemispherical acetabular shell alumina insert implanted. on 3-21-11 had hip revision surgery due to pain and what doctor said was a loose cup. had severe pain, a poping noise, a squeak noise. groin pain and it would take several steps to stand upright. doctor asked me if i fell ? sent doctor a certifed letter about revision surgery and would not reply. maybe doctors are covering something up ? not sure if this is part of a recall. any help from anybody would be greatly appreciate. THANK YOU !

harold

February 13, 2014 at 11:31 pm

to date-I've contacted over 20 law firms about ceramic on ceramic implants. The ones that have responded have all had the following last sentence,"We are not handling any vs stryker ceramic/ceramic. However, you better hurry up and get a claim filed as the statutue of limitations may run out." Really ? I am totally frustrated--"We don't handle suits vs them---but you better find a lawyer that does[Show More]to date-I've contacted over 20 law firms about ceramic on ceramic implants. The ones that have responded have all had the following last sentence,"We are not handling any vs stryker ceramic/ceramic. However, you better hurry up and get a claim filed as the statutue of limitations may run out." Really ? I am totally frustrated--"We don't handle suits vs them---but you better find a lawyer that does !!!!" Is this an example of an advanced degree in juris prudence? "We can't help you--and good luck trying to find someone"- I will be forced to have my left hip replaced in 2014 because it is failing after only 8 years. It's one thing to not be able to help ---but it's totally irresposible to not care. and you wonder why people hate lawyers--I didn't use to but that is changing.. .

Sherry

January 14, 2014 at 11:02 am

I have A total ceramic hip replacement and I have had it since May of1997 and I have had some loosening of A part and My primary Doctor refered me to A orthopedic and he said he was'nt comfortable doing the surgery so he sent me to another surgeon and he wouldn't do it either ,I live in North Carolina .Why would the second Doctor turn him down?And I was told he was like the king of hipp replacemen[Show More]I have A total ceramic hip replacement and I have had it since May of1997 and I have had some loosening of A part and My primary Doctor refered me to A orthopedic and he said he was'nt comfortable doing the surgery so he sent me to another surgeon and he wouldn't do it either ,I live in North Carolina .Why would the second Doctor turn him down?And I was told he was like the king of hipp replacements........

harold

October 31, 2013 at 5:46 pm

It's me again-Oct. 22-I had my stryker ceramic/ceramic hip system replaced. I am recovering at home. I have the unit they took out of me-it has obvious signs of stress. I will also have notes and statements made by my surgeon. I still have not been able to get a lawyer to represent me..

harold

September 20, 2013 at 1:53 pm

I am posting again because to date-I can't find a lawyer to at least file a claim on my behalf--for the record. I don't understand why this request is so difficult to fulfill. I just want to go on record as having filed a complaint. Is there anyone out there that can lead me to a lawyer that will help me? I'm scheduled for revisionial surgery in mid october.

harold

September 13, 2013 at 8:56 pm

I have stryker trident hips. went to a revisionist surgeon today. I'll have to get both replaced. the right one squeaked for years and recently started to be painful to move. Today's surgeon said he may not have to replace the stem---big whump !!! I've had them less than 9 years-this is disgusting-I'm a very active 66 year old male. I excercise 4/5 times a week--I keep my weight in check--and this[Show More]I have stryker trident hips. went to a revisionist surgeon today. I'll have to get both replaced. the right one squeaked for years and recently started to be painful to move. Today's surgeon said he may not have to replace the stem---big whump !!! I've had them less than 9 years-this is disgusting-I'm a very active 66 year old male. I excercise 4/5 times a week--I keep my weight in check--and this is what I get ???Please send me a lawyer---ceramic is no better than metal-I'm scheduled for surgery in early oct.---and then ??---the left one will need to be replaced--it will be the better part of a year before I recover from both surgeries.we can't allow to swept under the carpet ---their product is bad--we trusted them and they failed that trust--Please send me a lawyer----

tommy

June 24, 2013 at 7:41 am

As I was saying before. I have been screwed around and lied to for 10yrs. Not one damn doctor ever even mentioned that alot of stryker trident PSLacetabular cups have been recalled. I guess they didn't want there income to stop. Well, after all these years of suffering, I'm finally going to get my revision surgery. The surgeon told me that my hip implant has failed and is loose. But, I have suffer[Show More]As I was saying before. I have been screwed around and lied to for 10yrs. Not one damn doctor ever even mentioned that alot of stryker trident PSLacetabular cups have been recalled. I guess they didn't want there income to stop. Well, after all these years of suffering, I'm finally going to get my revision surgery. The surgeon told me that my hip implant has failed and is loose. But, I have suffered for 10yrs and I'm now on SSDI, because I'm medically disabled because of this hip. I need justice. Any lawyers out there needing a client. I'm ready to sue someone ass.

tommy

June 24, 2013 at 7:30 am

I'm 37 yrs old and I had a total hip replacement done September of 2003, with the stryker Trident PSP, ceramic on ceramic. The doctor told me that it was the newest and best on the market and because I was young, it would last along time and I would be worry free for 40yrs. NOT!!!. I was readmitted to the hospital with extreme pain 2 months later and had my pain control with a heavy morphine IV dr[Show More]I'm 37 yrs old and I had a total hip replacement done September of 2003, with the stryker Trident PSP, ceramic on ceramic. The doctor told me that it was the newest and best on the market and because I was young, it would last along time and I would be worry free for 40yrs. NOT!!!. I was readmitted to the hospital with extreme pain 2 months later and had my pain control with a heavy morphine IV drip, for 5 days. They did test and x-rays and found nothing, so they wrote a hell of alot of prescriptions and sent me on my way. I have continued to have pain after all these years and I'm heavily medicated all day long or else I can't function. I have been searching for answers as to why I hurt, limp, my hip squeaks, pops, I have constant groin pain, but I'm told that my x-rays look fine. Well, little did I know, but I recently found out that my surgeon was a stryker corporation supporter. He has plaques in the patient rooms to prove it. Hmmmmm, so that's why he never seen anything wrong. Can anybody say KICKBACKS

Michael

October 21, 2012 at 1:54 am

On 7/2005 I had surgery at UMC Hospital Jackson, Ms. I was told I would have "all titanium hip implant". Soon after I had the surgery, I began to experience a loose fitting feeling. I began to have much pain and my hip got very tender feeling when I walked very far. As I said, I was having alot of complications. I had worse and worse problems. I had requested info on my hip type but hospital oe do[Show More]On 7/2005 I had surgery at UMC Hospital Jackson, Ms. I was told I would have "all titanium hip implant". Soon after I had the surgery, I began to experience a loose fitting feeling. I began to have much pain and my hip got very tender feeling when I walked very far. As I said, I was having alot of complications. I had worse and worse problems. I had requested info on my hip type but hospital oe doctor would never tell me. On 10/2010, I filled out papers and received surgery records. I have Stryker Acetabular Hemispherical Ceramic Cup as one of my implanted parts. I looked it up and it is recalled. I was never contacted by anyone about it. My doctor says I need it replaced. I have not had it done yet. Can you assist me??

susan

July 30, 2012 at 3:08 am

I'm a 49 year old women who has had a total of 7 hip surgreys on my right hip since may28th of 2011. the first one a strkyer just for no reason malfuctioned, my doctor still does not know why. then i had a couple of spacers put in, then we tried a couple more times with stryker hips that both had lose hardware and got infected. -and had to be removed! I'm now healing from my seventh surgrey, 4t[Show More]I'm a 49 year old women who has had a total of 7 hip surgreys on my right hip since may28th of 2011. the first one a strkyer just for no reason malfuctioned, my doctor still does not know why. then i had a couple of spacers put in, then we tried a couple more times with stryker hips that both had lose hardware and got infected. -and had to be removed! I'm now healing from my seventh surgrey, 4th hip try and so far so good, but it's not a strkyer!!!!! now im looking for a graet lawyer who is great at dealing with this type of case. susan knapp

Tammie

February 23, 2012 at 5:50 am

I am so depressed with this hip replacement,I am in constant pain.The replacement was done in2007 and it never stopped hurting,now it pops all the time and I have so much pain in the groin and the muscle in my left upper leg is not working at all.When I need to get in the vehicle or raise my leg I manually have to pick it up.The doctor's have said little about it but I know they must know somethin[Show More]I am so depressed with this hip replacement,I am in constant pain.The replacement was done in2007 and it never stopped hurting,now it pops all the time and I have so much pain in the groin and the muscle in my left upper leg is not working at all.When I need to get in the vehicle or raise my leg I manually have to pick it up.The doctor's have said little about it but I know they must know something is wrong.I am only 50 years old and this pain has ruined my life.I worked for three years after the replacement but could no longer manage the job and the pain.

howard

June 19, 2011 at 3:16 pm

if you suffer from Smith & Nephews Birmingham hip (BHR) please come forward and speak up. I and my family are unfortunately living a nightmare. I had a BHR put into me in 2007 and removed 2010. I am home, after 9+ months in the hospital, in a wheelchair with no hip. This device is better than other devices, however the fact remains it is metal on metal and is subject to problems that Depuy and[Show More]if you suffer from Smith & Nephews Birmingham hip (BHR) please come forward and speak up. I and my family are unfortunately living a nightmare. I had a BHR put into me in 2007 and removed 2010. I am home, after 9+ months in the hospital, in a wheelchair with no hip. This device is better than other devices, however the fact remains it is metal on metal and is subject to problems that Depuy and other companies are having. Respectfully Howard

Heath

May 12, 2011 at 4:05 am

I had a total hip replacement March 7th of 2005 after a sports injury. We of course exhausted all options and after making the personal decision to have the replacement instead of continuing on an ungodly amount of medication I find myself in more pain now than I was before the replacement. I am once again going to a pain clinic that my orthopedic referred me too because the pain is unbearable. My[Show More]I had a total hip replacement March 7th of 2005 after a sports injury. We of course exhausted all options and after making the personal decision to have the replacement instead of continuing on an ungodly amount of medication I find myself in more pain now than I was before the replacement. I am once again going to a pain clinic that my orthopedic referred me too because the pain is unbearable. My hip pops so loud with every step it sounds like bone breaking and it squeaks. I am 29 years old now in horrible pain, I am still in good shape I was a college athlete and I am simply being beat down by this hip replacement and dont know what to do. I never would have gone through the intial replacement had I known that I would end up in a weaker more painful state.

lorna

March 9, 2011 at 7:04 am

In 2004 I had both hips replaced, in 2007 they had to redo my right hip because it was grinding ,clicking and squeaking when I walked or bent over. I was very uncomfortable. My left hip grinds and clicks a little but there is no way that I want to go through a 4th surgery. It is costly and I cannot afford to miss several more months of work.

Margeaux

December 14, 2010 at 2:02 am

My hip has squeaked since it was installed in October, 2007. Surgery done in Ontario, Canada. Grinding is fairly new - cracking and popping. I make far too much noise to continue with silent yoga classes....Any advice.

Barbara

November 21, 2010 at 7:54 pm

I had a R total hip done March 2005, it was a ceramic Stryker. Since then I have done all the right things... everything went went well after surgery and I went back to a normal lifestyle. Mine doen't "squeak" it feels as if there is a grinding. I just brought it up to my surgeon, as I am still recovering from a L total knee, and he is concerned. He is doing a CT tomorrow, he stated to me that the[Show More]I had a R total hip done March 2005, it was a ceramic Stryker. Since then I have done all the right things... everything went went well after surgery and I went back to a normal lifestyle. Mine doen't "squeak" it feels as if there is a grinding. I just brought it up to my surgeon, as I am still recovering from a L total knee, and he is concerned. He is doing a CT tomorrow, he stated to me that there could possible be a crack in the socket of the implant. I don't have much pain, though the only things I feel I thought were the excess in weight exchange from lack of using my left side i.e. limping etc. Plus I sit on a nerve since I lost a lot of weight due to the initial hip surgery to hep preserve the implant.... go figure huh?? thats the inly pain. But at least I have a very proactive surgeon. Good luck to you all!

Mark

October 5, 2010 at 3:30 pm

I had a right total hip replacement in 2004, with a Stryker ceramic on ceramic. I have had no problems whatsoever. No pain, no sqeuaking. I just competed in 2010 National Water Ski Championships last month. I have a great doctor too. The doctor plays a big part in the replacement.

Lucie

July 7, 2010 at 4:02 pm

My R hip replacement was on Feb 8. The pain has continued to increase. My surgeon was not interested in the pain, but kept pointing to each pre-visit hip x-ray, saying, "I'm a surgeon and the surgery is perfect." On each of three such visits, I took a friend to help me understand what was going on. On the third visit, not only did the surgeon tell me (and my friend) that the surgery x-ray was[Show More]My R hip replacement was on Feb 8. The pain has continued to increase. My surgeon was not interested in the pain, but kept pointing to each pre-visit hip x-ray, saying, "I'm a surgeon and the surgery is perfect." On each of three such visits, I took a friend to help me understand what was going on. On the third visit, not only did the surgeon tell me (and my friend) that the surgery x-ray was perfect, my pain was OBVIOUSLY psychosomatic. Then, he took it upon himself to call my PCP for her to arrange an IMMEDIATE psych eval. I see a second surgeon this afternoon. If I don't get a warm and fuzzy feeling, I'm ready to switch to a female osteo surgeon, who might actually CARE.

Lori

May 9, 2010 at 1:35 am

my daughter had a hip replacement in 2006, with the stryker ceramic hip, she has squeeking for over a years now. No pain, just an occasional pop. She is 16 now, and I am concerned that fixing the hip could mean her not having enough femar bone in the future for hip replacements. Its just really squeeky and embarassing for a teenager.

vasco

March 27, 2010 at 7:04 pm

I had a hip replaced , the prothesis used by my doctor are made by STRYKER and the componets are EXETER V 40 cemented hip stern SECUR FIT AD Cluster acetabular shell V40 Femoral Head OMNIFIT 10 series ll Insert I would like to know if these parts are safe or have they been recalled by the FDA

JoAnn

December 15, 2009 at 7:51 pm

I had both hips replaced the first one went fine, the next one has been popping for years but has recently developed a squeak and loug popping sometimes several pops in a row. I went to the doctor and he sent me for a CT scan to see what is going on. The xray shows damage but they won't tell me what kind. I had a Trident used in the second surgery and now am facing another.

Teena

September 29, 2009 at 10:16 pm

I had a hip replacement from hell. Pain, popping, squeeking, I went through every walking device available to man kind. I ended up back in the hospital with an infection that nearly took my life. I went to another doctor for a second opinion. At this point.. I was in a fetal position. I went for a revision and had to have the ab cup replaced.. tons of boney growth and the reason for the fetal post[Show More]I had a hip replacement from hell. Pain, popping, squeeking, I went through every walking device available to man kind. I ended up back in the hospital with an infection that nearly took my life. I went to another doctor for a second opinion. At this point.. I was in a fetal position. I went for a revision and had to have the ab cup replaced.. tons of boney growth and the reason for the fetal postion.. the first Doc put in the wrong part.. it was too small. So, I couldn't stand up. Over a year later.. I'm still taking pain meds.. I can't sleep.. I walk with a limp.. my entire life has been turned up side down.. Get this.. I was only 48 yrs. old when I was told that I needed the surgery. Plz. do your reasearch before getting any proceedure done. If it weren't for my mom coming from Central america and telling the Doc's to take me off of all of the antibotics.. I would not be alive today. Best to you!

charles

September 11, 2009 at 9:20 pm

I have had both my hips replaced 2004 and 2005.since then i have had pain and popping.cant sleep ,one of them is ceramic ,stryker,I went to my doctor after the replacement and told him it was popping he sadi it was tendons and muscle.well its now 2009 almost 2010 and the pain and popping is still here,Is there any help?

anita

September 7, 2009 at 12:05 am

i had a total R hip on Oct.1st 2008..I 'm in the hospital now Sept 1 2009 with a revision because of loosing...It never was right..I had pain for 11 months...will i ever know was it the stryker part or the doc? or both I am 58 and still trying to work

Larry

September 1, 2009 at 3:50 am

Has anyone fixed a stryker hip. I had a styker ceramic hip put in in 2003 without any pain. I was 50 It worked great until a year ago when it started squeaking. Dr. said i was 1 in a 100 and it should still last. The squeaking has gotten worse especially under a load. Dr. say's i should replace it with the stryker triple x polyethelene socket liner keeping the ceramic head. I'm concerned about [Show More]Has anyone fixed a stryker hip. I had a styker ceramic hip put in in 2003 without any pain. I was 50 It worked great until a year ago when it started squeaking. Dr. said i was 1 in a 100 and it should still last. The squeaking has gotten worse especially under a load. Dr. say's i should replace it with the stryker triple x polyethelene socket liner keeping the ceramic head. I'm concerned about the plastic as the cermic was supposed to last 40 years. anyone had this fix???

Ron

August 17, 2009 at 6:38 pm

I had my left hip replaced with a Stryker unit in October of 2004. Recently I have noticed a "squeaking" noise from it when I go up stairs. I went to my Dr. and he took X-rays and said everyrthing looks OK but couldn't explain the squeaking. It seems to me that it is getting worse and more frequent as time goes by. Some days I don't hear it much but some days it is very noticeable and embarassing.[Show More]I had my left hip replaced with a Stryker unit in October of 2004. Recently I have noticed a "squeaking" noise from it when I go up stairs. I went to my Dr. and he took X-rays and said everyrthing looks OK but couldn't explain the squeaking. It seems to me that it is getting worse and more frequent as time goes by. Some days I don't hear it much but some days it is very noticeable and embarassing. I am concerned because I don't know if it is damaging the replacement parts and if I could face another recall because of it. In 2000 I had a Sulzer implant done on my other hip and it was recalled and I had to go through a second hip replacement because of a faulty part in it. Second surgeries for the same thing are no fun what so ever. I ended up in a class action law suit over that one and certainly don't want to go through that again.

Jean

July 12, 2009 at 11:19 pm

I had a complete hip replacment in August 05. I believe it was a year later my hip begun to pop,with every step i make it is a constant pop.it is painful at times. I went to my Dr and he xrayed and said he saw nothing wrong. My hip sometime wants to go a different way that i intent to go,neary throwing me down. About two years later I started hearing the squeak,sometimes while I am walking,and whe[Show More]I had a complete hip replacment in August 05. I believe it was a year later my hip begun to pop,with every step i make it is a constant pop.it is painful at times. I went to my Dr and he xrayed and said he saw nothing wrong. My hip sometime wants to go a different way that i intent to go,neary throwing me down. About two years later I started hearing the squeak,sometimes while I am walking,and when I bend down. It has been very uncomfortable. People that know me will say I know that is Jean I hear her hip poping or if they hear the squeak. Most that don't know me just looks at me funny when they hear the poping. My Dr. said he would send me somewhere else to have it replaced,but Oh my, I would hate to have to go through that again.

Donna

July 10, 2009 at 6:24 pm

I had my hip replaced in Nov 2004 and it was the best surgery. I never took a pain pill after the surgery and it has never hurt yet. They even released me from PT early as I was doing so well. I did hear a squeaking the following winter. It was gone during the summer and then back again the following winter. I saw my doctor and he said it was a tendon that crossed the replacement. I havent heard[Show More]I had my hip replaced in Nov 2004 and it was the best surgery. I never took a pain pill after the surgery and it has never hurt yet. They even released me from PT early as I was doing so well. I did hear a squeaking the following winter. It was gone during the summer and then back again the following winter. I saw my doctor and he said it was a tendon that crossed the replacement. I havent heard the squeaking anymore.

Jackie

June 27, 2009 at 9:45 pm

I had this ceramic hip put in on Mar, 06 I am diabetic and it took at least 1 -2 yrs to heal. My hip just didn't seem right, so I went to my ortho. Dr.he too x-rays and said everything looked fine. In May, 09 I bent over to pick up some clothes and heard this squeaking sound, it took me a couple of times to realize that was my hip. it's now June and the noise is getting worst and painful, my surge[Show More]I had this ceramic hip put in on Mar, 06 I am diabetic and it took at least 1 -2 yrs to heal. My hip just didn't seem right, so I went to my ortho. Dr.he too x-rays and said everything looked fine. In May, 09 I bent over to pick up some clothes and heard this squeaking sound, it took me a couple of times to realize that was my hip. it's now June and the noise is getting worst and painful, my surgeon has called in a special dr. that will have to do a revision on this ceramic hip that I thought would last for at least 10yrs. I went through hell when the hip was first put in and now a second one, I have heart issues and along with my diabetes I'm not sure I can go through this again. I pray to God that I will be alright, I can't stop thinking about this defective hip that is in my body and the health risk involved to took it out!!!!!!!!!!!!

FRANCIS

March 10, 2009 at 1:14 pm

I HAD BOTH OF MY HIPS REPLACRED IN 2005 FIRST MY RIGHT HIP,THEN MY LEFT.GOING FROM OPERATING TABLE TO MY ROOM I HEARD SOMEONE SAY THEY DIDNT LIKE THE WAY IT WENT SURGERY.AS SOON AS I STARTED REHABN I COULD FEEL & HEAR MY LEFT HIP MAKING NOISE & FEELING DISCOMFORT. I REPORTED THIS TO MY DOCTOR WITHIN THE FIRST TWO VISITS & AT FIRST HE ADMITTED SOMETHING WAS WRONG BUT LATER DENIED IT.HE [Show More]I HAD BOTH OF MY HIPS REPLACRED IN 2005 FIRST MY RIGHT HIP,THEN MY LEFT.GOING FROM OPERATING TABLE TO MY ROOM I HEARD SOMEONE SAY THEY DIDNT LIKE THE WAY IT WENT SURGERY.AS SOON AS I STARTED REHABN I COULD FEEL & HEAR MY LEFT HIP MAKING NOISE & FEELING DISCOMFORT. I REPORTED THIS TO MY DOCTOR WITHIN THE FIRST TWO VISITS & AT FIRST HE ADMITTED SOMETHING WAS WRONG BUT LATER DENIED IT.HE CLAIMED JACK NICHALAUS HAD IT DONE SO THATS WHY I AGREED.WELL MY DOCTOR QUIT SEEING ME THAT SAME YEAR AFTER INSURANCE & MONEY RAN OUT.HE NO LONGER WORKS THERE ALSO CANT GET ANOTHER DOCTOR SINCE THEN TO TOUCH ME WITH A TENFOOT POLE BY THE WAY I WAS 44 YEARS OLD AT THE TIME........

JAMES

February 11, 2009 at 10:25 am

DR.MONTILBANO OF NYU REPLACED MY HIP ON OCT 2,2008.I HAVE BEEN IN MOER PAIN SINCE THAT TIME I AM NOT ABLE TO WALK OR EVEN SLEEP WITHOUT TAKING PAIN MEDICATION.MY ABILITY TO TAKE CARE OF MY SELF IS VERY LIMITED.THE DOCTOR EVEN WROTE A NOT STATING THAT I NEED HOMECARE.

Stryker Cranial Implant Recall: Kits May Lead to Serious Infections : AboutLawsuits.com

December 29, 2008 at 5:01 pm

[...] from manufacturing specifications, which could potentially cause premature loosening of the parts, hip replacement infections or other serious [...]

Stryker Increases Quality Control Costs Following Hip Implant Problems : AboutLawsuits.com

November 20, 2008 at 2:13 pm

[...] currently faces a number of hip replacement lawsuits from individuals who have developed problems with their components, such as squeaking of the hip [...]

Geoff

October 16, 2008 at 12:52 am

After reading the FDA's warning letter posted on the FDA website, I find Stryker's audacity to be astounding. It's yet another case of corporate greed and disregard for the people who feed their machine.

angela

October 5, 2008 at 10:52 pm

my hip by stryker is loose and i need addition surgery

mike

September 8, 2008 at 2:58 pm

hip surgery replacement with above mentioned product 11/06. Squeaking developed minimally by my 1st aniversary check-up but no cocern was shown by the medical staff and claimed they had never heard of this before. Since, it has gotten much more pronounced and is troubling to all that hear it. It is quite embarassing at this point; although physically, it does not seem to interrupt with daily activ[Show More]hip surgery replacement with above mentioned product 11/06. Squeaking developed minimally by my 1st aniversary check-up but no cocern was shown by the medical staff and claimed they had never heard of this before. Since, it has gotten much more pronounced and is troubling to all that hear it. It is quite embarassing at this point; although physically, it does not seem to interrupt with daily activities

Ceramic Hip Implant Lawsuit Alleges Doctor Influenced by Payments from Manufacturer — AboutLawsuits.com

July 10, 2008 at 2:07 pm

[...] of the more popular types of these new implants is the Styker Trident Ceramic Hip Replacement system. A number of lawsuits have been filed due to problems with Stryker Trident hip replacements, [...]
"*" indicates required fields