Study Examines Link Between Glaucoma and Use of Levaquin, Cipro, Other Antibiotics
October 29, 2014
By: Irvin Jackson
Researchers believe they have mostly cleared up concerns about whether fluoroquinolone antibiotics, such as Levaquin, Cipro and Avelox, carry an increased risk of glaucoma, but indicate there still may be a link between distant use of the popular drugs in the past and delayed response. 
In a study published in the Journal of Glaucoma, researchers from the University of British Columbia in Canada reported that they could find no link between the development of glaucoma and current or recent use of antibiotics like Levaquin, Cipro and Avelox. However, a statistically significant increased risk of glaucoma was seen with distant use of the drugs.
Researchers evaluated a popular class of antibiotics known as fluoroquinolones, which are among the most widely used medications in the United States for treatment of serious bacterial infections, especially hospital-acquired infections and others in which resistance to older antibacterial classes is suspected. However, side effects of Levaquin, Cipro, Avelox and other similar medications from the class have been linked to a number of potential health concerns, including a potential risk of tendon damage, peripheral neuropathy and various visual side effects.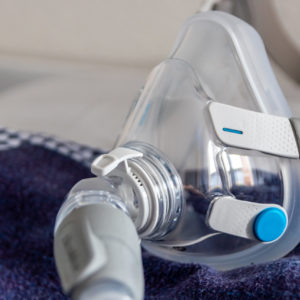 Did You Know?
Millions of Philips CPAP Machines Recalled
Philips DreamStation, CPAP and BiPAP machines sold in recent years may pose a risk of cancer, lung damage and other injuries.
Learn More
Glaucoma is a form of optic nerve damage, known as optic neuropathy, which can cause vision loss and fluid build-up in the eyes. Concerns about the risk of glaucoma with the medications has stemmed from findings that fluoroquinolone antibiotics increase the risk of nerve problems from peripheral neuropathy.
The researchers pointed out that health experts have also reported multiple ocular side effects with the antibiotics, including optic neuropathy, retinal hemorrhage, diplopia, and retinal detachment.
In the latest study, the researchers looked at data on patients who visited an ophthalmologist in British Columbia from 2000 to 2007, looking for newly diagnosed glaucoma patients. The findings revealed no statistically significant association between the use of fluoroquinolones and glaucoma risk for current use, recent use, or past use of the drugs. However, distant use of the drugs between 31 days and one year before the glaucoma diagnosis does appear to be linked to a 12% increased risk of developing the eye condition, which the researchers noted is a small but statistical significant risk.
"Despite the lack of association between fluoroquinolones and glaucoma, future studies should further examine a potential delayed response with fluoroquinolones and glaucoma to shed insights to these novel clinical entities," the researchers concluded.
Fluoroquinolone Antibiotic Peripheral Neuropathy
The same team of researchers published a study in the medical journal Neurology in August, which linking the popular antibiotic class to a form of nerve damage known as peripheral neuropathy.
Those findings backed up a previous warning issued by the FDA in August 2013, which updated the warning label for Levaquin, Cipro, Avelox and other fluoroquinolones to indicate they may cause permanent nerve damage, which can continue long after the medication is no longer used.
Peripheral neuropathy from fluoroquinolone antibiotics involves the development of pain, burning, tingling, numbness, weakness, and sensitivity to light touches, temperature and motion in the arms and legs. The problem can arise at any time during treatment with the antibiotics and can last for months or years after the patient has stopped taking the drug, despite prior claims by the drug makers that the events were rare and typically resolve once the antibiotics are no longer used.
In some cases, the nerve damage from Cipro, Levaquin and other similar drugs can be permanent, the FDA warned in a statement issued last year, indcating that the risk has only been linked to pills and injections, as topical formulations are not known to carry the same risk.
Consumers have been urged to contact their physicians if they experience symptoms of peripheral neuropathy while on a fluoroquinolone, and doctors have been warned to consider switching such patents to another antibiotic from a different class of drugs.
As individuals throughout the United States learn that long-term problems with peripheral neuropathy may have been caused by the antibiotics, a growing number of Levaquin lawsuits, Cipro lawsuits and Avelox lawsuits are being considered, alleging that the drug makers failed to adequately research the medications or warn about the risk of nerve damage.
Rhonda

November 4, 2014 at 5:58 pm

Has Zoloft been linked with Glaucoma??
"*" indicates required fields